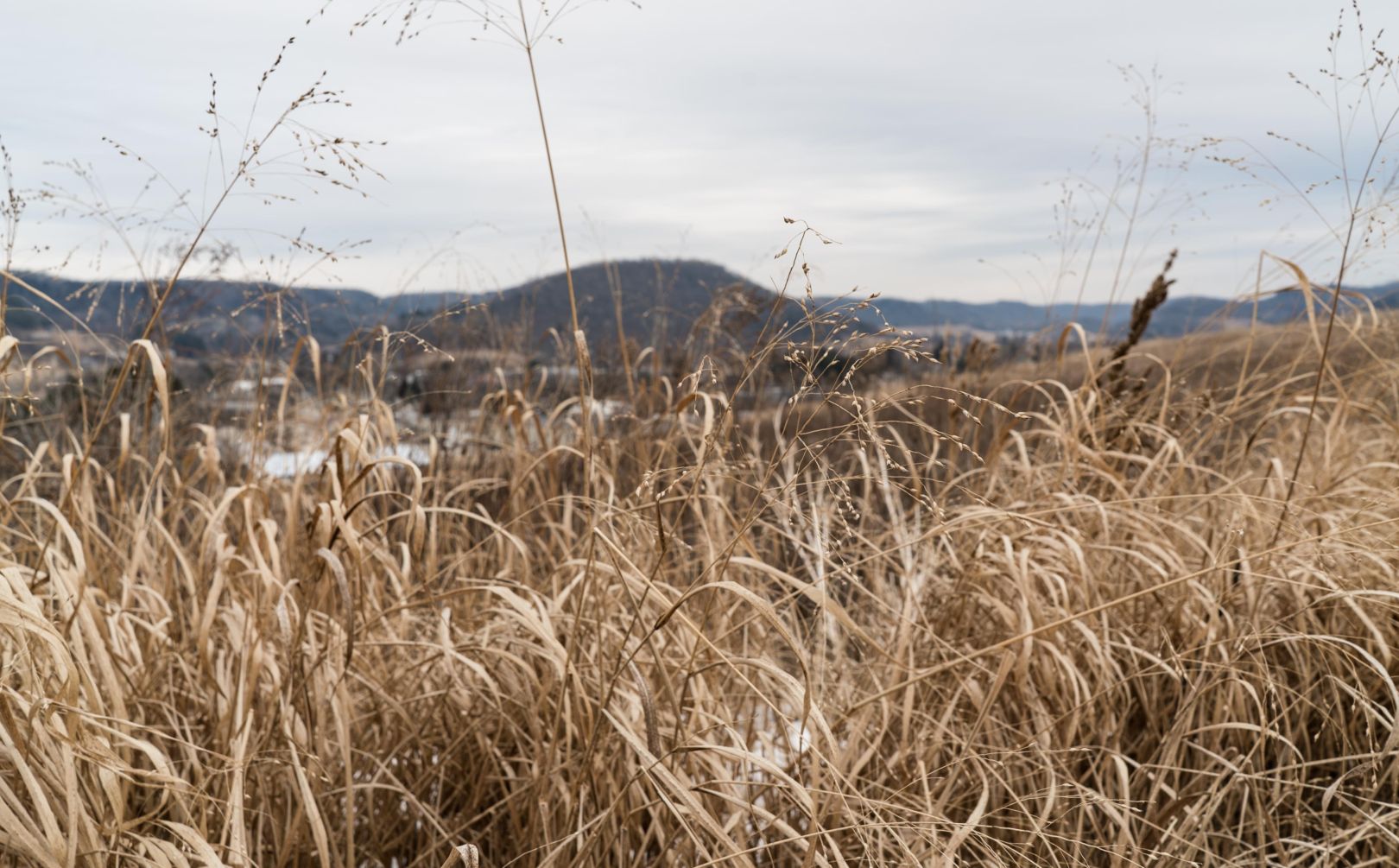 Using a switchgrass deer screening strategy can not only save you time and money when compared to other whitetail screening plantings, but in the long run it may just offer the highest level of consistent success. By using the proper herbicides and either of two no-till planting methods, you can easily find consistent success.
The key with establishing any switchgrass planting (and frankly most food plot, tree or shrub plantings) is weed control. Switchgrass simply can not take weed competition. For a whitetail planting choice that eventually dominates nearly every other plant variety within it, the #1 form of initial failure is due to a lack of weed control. If the weeds in your new switchgrass location can be significantly controlled before and during your planting activities, you can expect switchgrass to offer a level of consistent success that has few rivals. Here are my two favorite no-till planting methods to get your switchgrass deer screening into the ground and off to a great start!
Frost Seeded Switchgrass Screenings
As long as you can take exposed soil into the Fall and Winter months, you can expect an incredibly high success rate by simply frost seeding switchgrass. Any time that you can broadcast switchgrass seeds from late September thru March onto the exposed soil, make sure not to miss out! By broadcasting 8-10 pounds per acre for a deer screening, you can make sure that your planting is thick enough to keep the deer from seeing your, or each other. Next, after you have broadcast seed onto the soil and have waited until a period of time within 1-3 weeks prior to Spring green-up (can vary greatly each Spring), begin these simple steps:
Spray up to 4 quarts per acre of Simazine per acre 1-3 weeks prior to Spring green-up. Siimazine is a pre-emergent which means it will be fairly effective at killing plants before they actually grow and emerge from the soil, while at the same time highly ineffective at killing anything after it begins to grow and has emerged from the soil.
Roughly 3-4 weeks after Spring Green-up (roughly late April to mid May in most Northern settings), a moderate percentage of weed growth will still be present. At this time I recommend that you combine a mixture of 2 quarts per acre of Glyphosate and 1 pint per acre of 2-4D, to kill the remaining weeds. Glyphosate is the chemical in Round-up, which is a post-emergent generalized weed killer and 2-4D is a broadleaf killer. Combined they form a great 1-2 punch to eliminate the majority of the remaining weeds in your switchgrass screening area. Keep in mind that switchgrass does not germinate and emerge until soil temperatures are in the mid to high 50s, which is right at or just after corn. The timing of your 2nd spraying should be long before your switchgrass will emerge.
Sometimes, a 3rd spraying of straight Glyphosate can be sprayed during a prolonged Spring, as long as the switchgrass has not emerged. However, use extreme caution when exercising this option because if the switchgrass has emerged, the Glyphosate will kill it.
During the following Spring Green-up after your young switchgrass has weathered a growing Summer and both Fall and Winter dormancy, another shot of pre-emergent (Simazine) can be used right before Spring Green-up.
Enjoy a great field of weed free, 5-8' high planting of switchgrass screening!
Frost seeding is a great way to establish switchgrass on previous food plot or agricultural areas, and any other area that has sufficient soil exposure. However, it is critical that you follow strict weed control measures! Failure to follow weed control measure will drastically limit or even completely eliminate, your chances of success. Without chemicals, you can mow the first August down to the top of the switchgrass, and then during June, July and August the following year. Although your switchgrass potential will be limited, this is an acceptable alternative to chemicals. Typically a chemical free field in year 3 will be equal in height to a chemically controlled field in year 2, although the potential for weed growth is much higher.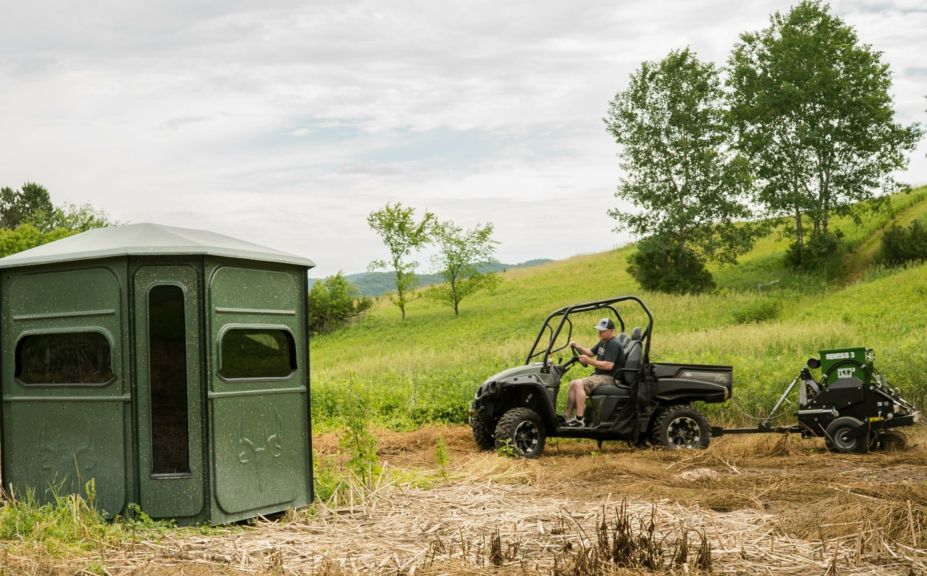 *While frost seeding is a reliable switchgrass planting method, using a Genesis No Till drill from RTP Outdoors makes sure that you can get your seed in the soil, even if you still have thatch and weeds covering the ground.
Switchgrass Screenings by No Till Drill
Do you have an old fallow field or weed-filled food plot that you would like to convert to switchgrass? Then you can speed up the frost seeding process by a year, with a high quality no till drill. We used the Genesis 3 last year for not only planting our switchgrass with a UTV, but for planting our food plot mixes, including: Oats, rye, soybeans, peas and brassicas. While you eliminate the need for taking exposed soil into the Winter months with a no till drill, you should still follow the same chemical application methods and seeding rates, discuss in the frost seeding section above. The death of nearly all switchgrass failures is a lack of weed control, so make sure not to skimp on herbicide treatments and mowing when needed.
The Genesis 3 works by catching the dropping seed onto a lip, where an axle with a paddled exterior gently scoops the seeds into the middle of the cutting discs and into the soil. Because the cutting discs depth can easily be controlled, the switchgrass seed can be placed at the perfect depth for germination, just below the line of thatch or dying weeds. We found that by spraying Simazine prior to Spring green-up, we still had plenty of time to plant when the soil was dry enough for the drill, and then to spray at least one treatment of a Glyphosate and 2-4D combo prior to an expected germination date. In fact due to lengthened Spring in 2017, we were able to apply a 3rd spraying of Glyphosate at a rate of 2 quarts per acre, prior to the germination of the switchgrass. With our switchgrass screenings nearly 100% weed-free, our Genesis 3 no till plantings are set for an incredibly long, maintenance free life!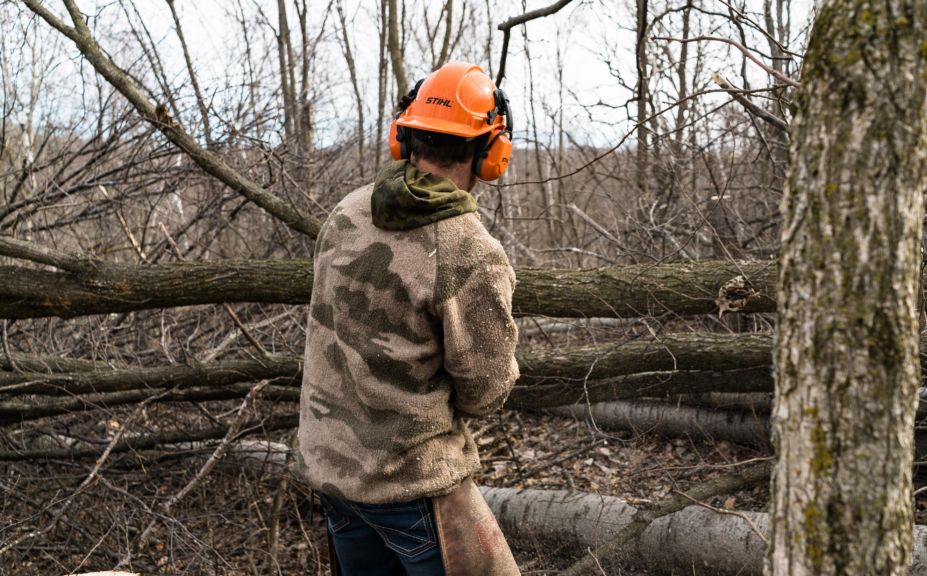 *Ross Fernandez from WHS Turnkey Habitats demonstrates how a wall of timber can be used for a great screening option in timbered locations.
Switchgrass Screening Alternatives
There are several alternatives to switchgrass for creating effective screening cover for deer, but overall, is there a better option? Egyptian Wheat is a great immediate option, but as an annual it has to be planted every year. Miscanthus grass and various conifers can be used and established for decades of maintenance free use, but they are labor and cost intensive and take years to fully establish. I often recommend the use of Egyptian Wheat for a short term solutions, flanked by switchgrass, pines and conifers lines for long term deer screenings. However, when you need an option to take place effectively, quickly, cost effectively and you expect your planting to last a decade or more, switchgrass is very hard to beat.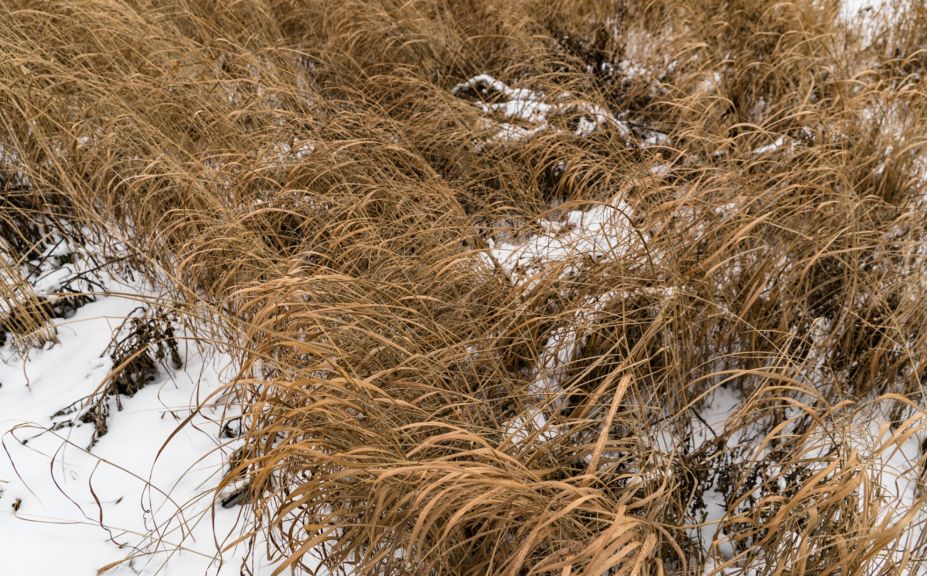 *Looking for a deer bedding area mix instead of deer screening? Make sure to check out this Native Grass deer bedding article!

Conclusion
Is a switchgrass deer screening in your plans for this planting season? Switchgrass may be your best choice for not only an incredible screen for your hunting approach, but to even screen deer from each other! Best of all, switchgrass may be your best answer if your goal is to save yourself both time and money.