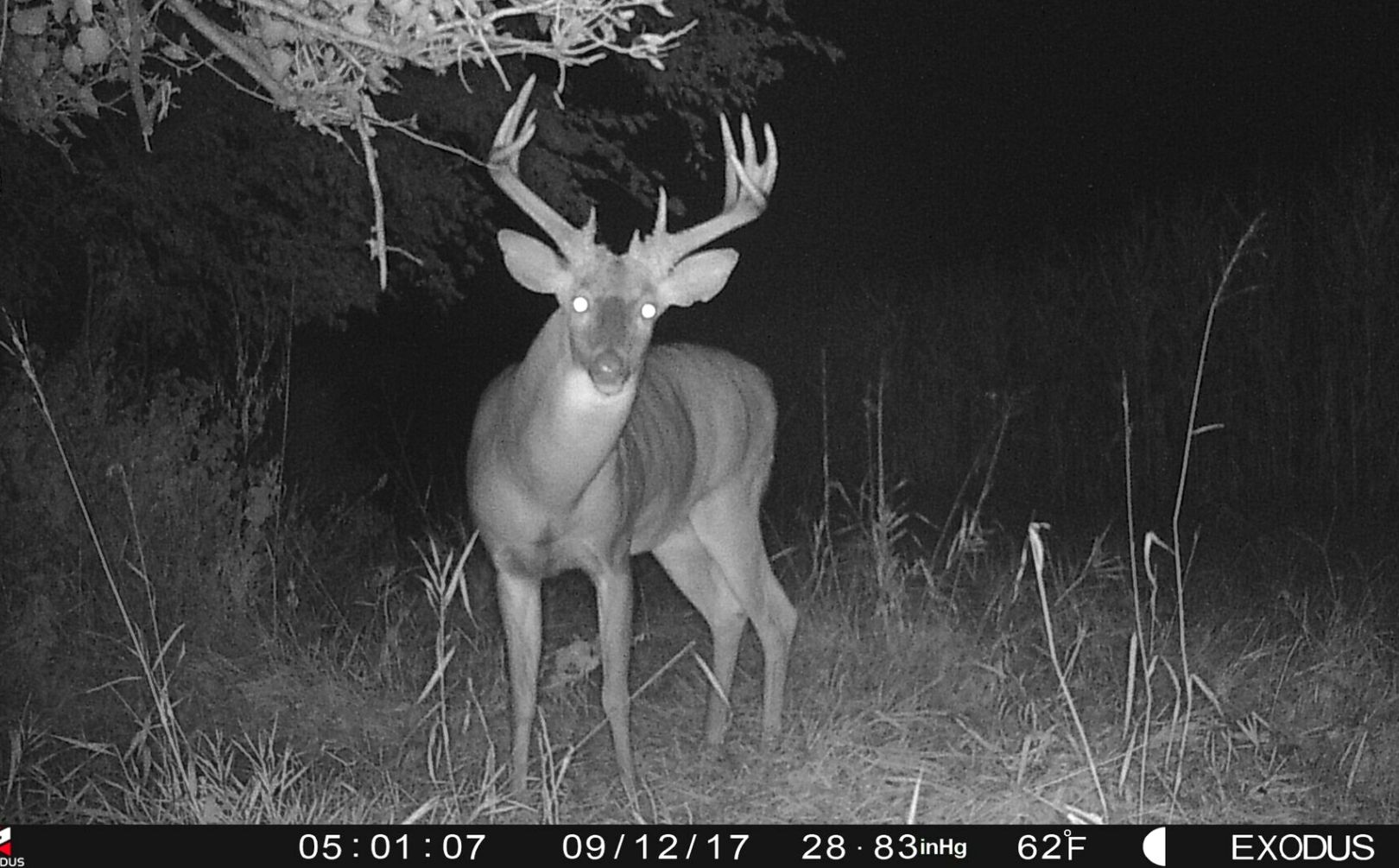 If you don't access your trail cameras in a way that keeps you from spooking deer, then changes have to be made. There are several practices that are best for accessing your trail cameras but regardless of the method, they have all have one thing in common: The deer shouldn't be aware, that your camera is there.
For a hint of how to access your trail cameras without spooking deer, your success will not hinge upon wearing rubber gloves and scent free clothes. If your trail cameras are positioned well, then a spook-free card pull will hinge largely on your ability to move on and off the land undetected.
*Most of my trail cam setups are right around 6' off of the ground, which is a critical practice for creating low impact Trail Cam Strategies.

Best Ways To Access Your Trail Cameras
Rubber gloves, scent free body suits and locating trail cams outside of your core stand locations are not necessary, if you are your trail cams are hidden, high and allow you to retrieve them without adding any pressure to the land. Here are my top 5 access practices, to keep the deer from ever knowing that you are using a trail camera:
1. Unecessary Trail Cam Access
If you can't enter around bedding and feeding areas without ever spooking deer, then only access your trail camera to pull a card, when you hunt. Access your trail cameras while you hunt is the perfect time to pull a card, because you are already pressuring the land. If you double up on the pressure (or more) by accessing your land to grab an SD card often, the you can expect the deer herd to quickly turn nocturnal.
2. Trail Cams and Stand Locations
By keeping your trail cameras at least 6' off of the ground and in a location that deer have a hard time even getting close to, traveling by or even being able to see in the first place, then locating a trail camera by a stand location can be an exceptional practice. If you find that the deer are spooking from your trail camera access to the point that you have to wear rubber gloves and can not locate a cam by a stand, then your trail cameras are not hidden enough.
3. Screening For Trail Cam Access
Egyptian wheat, switchgrass, ridgelines and ditches are all great features to allow you to move throughout portions of your land to grab a card during the middle of the day, without spooking deer.
4. Wind, rain, snow and more WIND
Even a blue sky day turns into a low-impact day, when you combine sustained winds of 15-20mph+. However, when you add rain or snow, the conditions become perfect for not only accessing without the deer knowing you are on the land, but for immediately washing your scent away.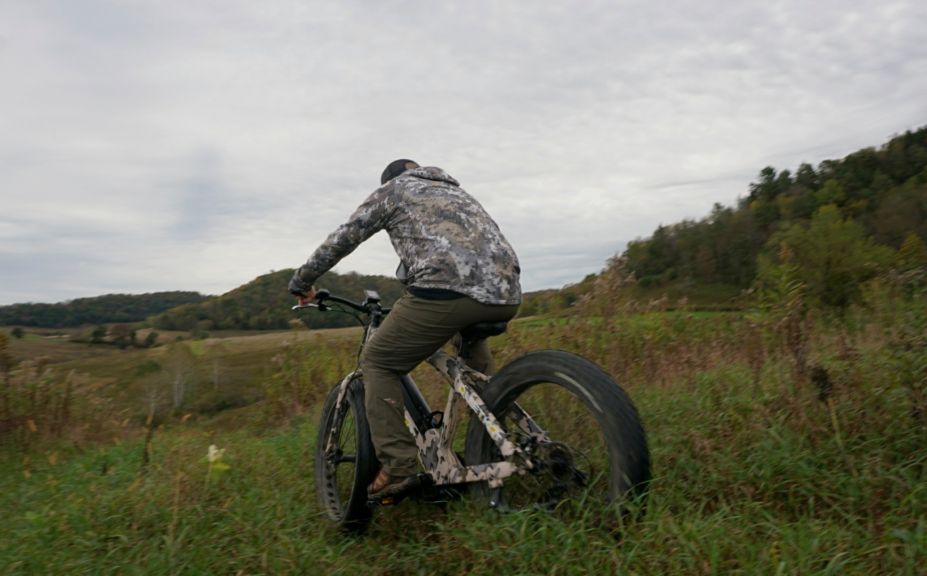 *Fat tires and an electric motor combine to create very stealthy QuietKat Bikes!

5. Accessing By Bike
Without a motor, a peddle or electric assisted bike is an outstanding way to enter your land to retrieve your cards, without spooking a deer. The fat tires make incredibly little noise, even rolling through the crunchiest of leaves. Also, compared to boots and pants, wheels leave very little scent behind!
Conclusion
Accessing and using your trail cameras spook free has can both be accomplished at the same time, by focusing on the concept of never letting the deer know that you are using trail cameras. If you feel that you need to keep your trail cameras away from your stand locations for fear they will spook deer, or wear rubber gloves and a scent free body suit to pull an SD card, then changes need to be made. Why? Because if you hide your camera well, use a black flash cam and access your land appropriately to manage your trail cameras, it won't be the fault of your trail cameras if a deer is spooked.