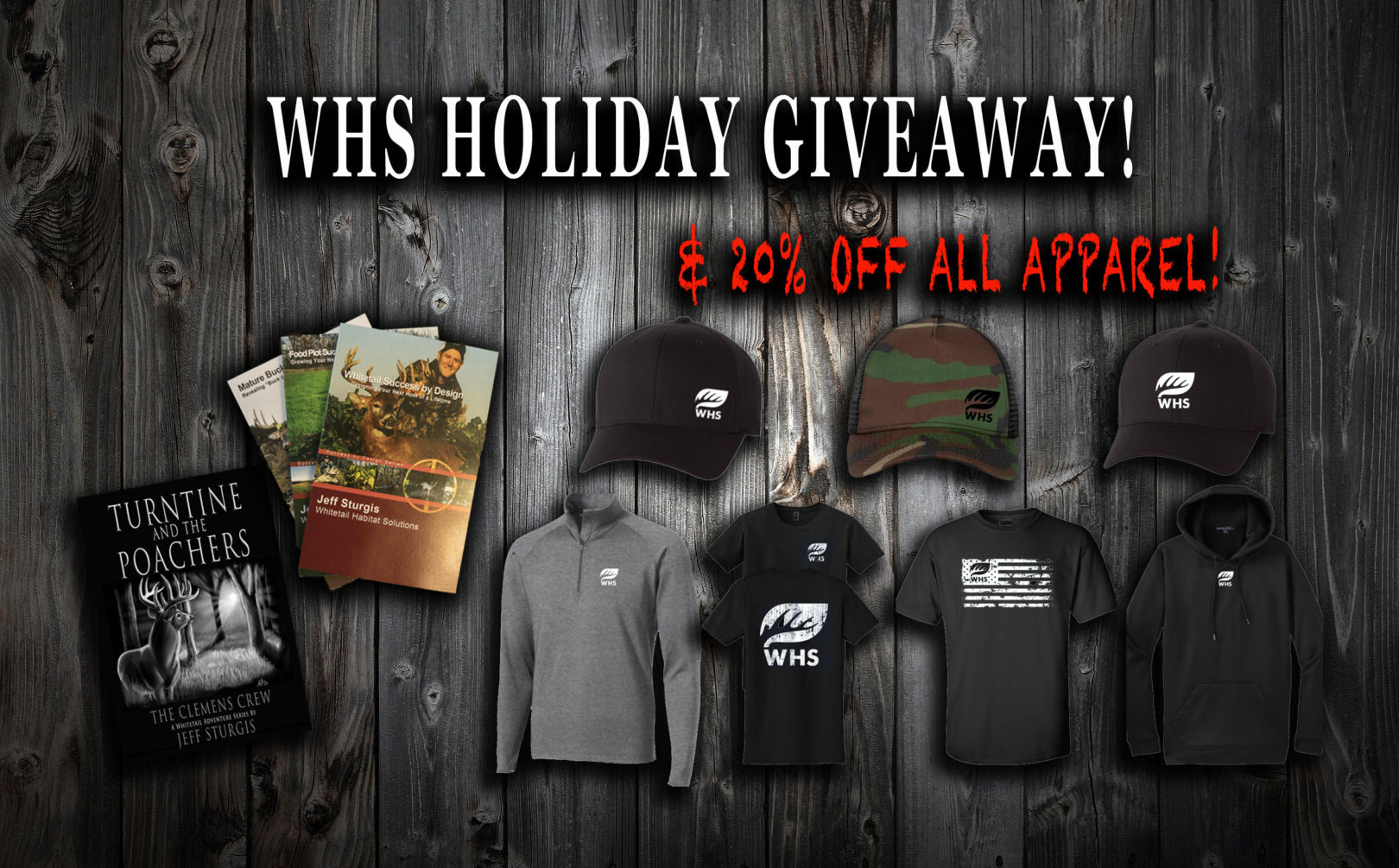 WHS is giving away 1 of each store item before the Holidays to 1 lucky winner! To enter, you must like this post on our Whitetail Habitat Solutions Facebook page, and be on the WHS email list by December 14th. If you are not already on the email list, you can easily join by clicking here.
1 lucky individual will win over $300 worth of WHS books and gear!
Make Sure That You Have Done These Two Things:
1. "Like" this post on the Whitetail Habitat Solutions Facebook page
2. You are on our WHS mailing list
*You just need to do those 2 things to make sure that you have a chance at our $300 retail value Christmas giveaway!
Here's what's on the Christmas Giveaway list:
Books
- Mature Buck Success By Design
- The Clemens Crew - Turntine and the Poachers
*You Have Thru December 14th To Enter
*The winner will be announced on December 15th
All of WHS apparel is now on sale through December 14th. Check out Our Store for more details. Be sure to get yours before supplies run out!