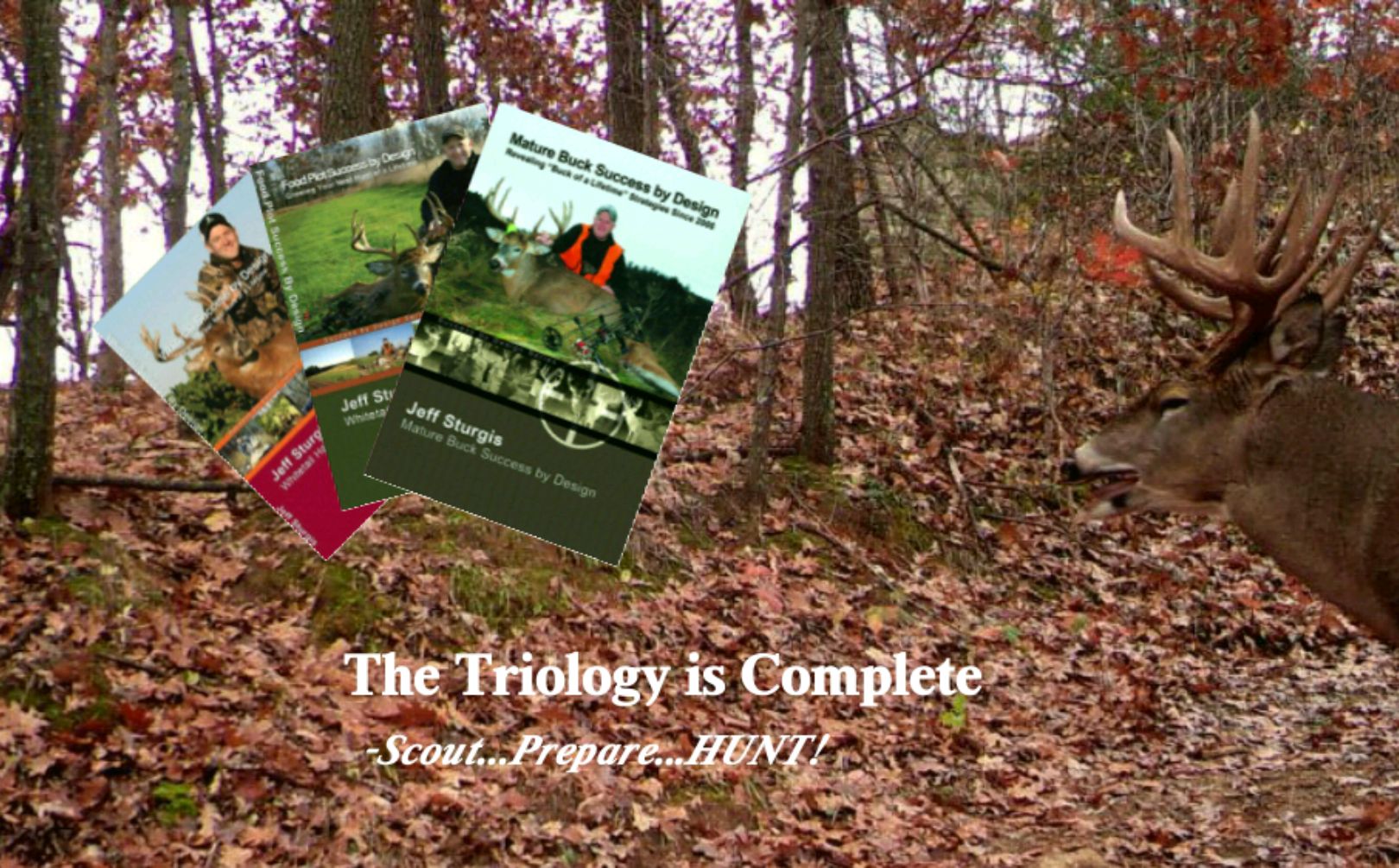 *Each book can now be purchased as an eBook!
It took 30 years of whitetail hunting pursuits to create, but the trilogy of whitetail habitat and hunting books is now complete, with the December 2015 release of, "Mature Buck Success by Design".
The easiest way for us to refer to the "Success by Design" book series, is by Red (the first one), Green (2nd one) and Brown (3rd one/new one). Each book is completely different, from the structure of how deer relate to each other and their habitat in the first book, the strategy of food plotting in the 2nd book, and finally how to hunt and kill mature bucks in the 3rd book. Each book will lead you to mature buck success, when you effectively apply the concepts discussed throughout the chapters.
Make sure to check our the eBook version of each book, by visiting ourWhitetail Habitat Solution's book order page...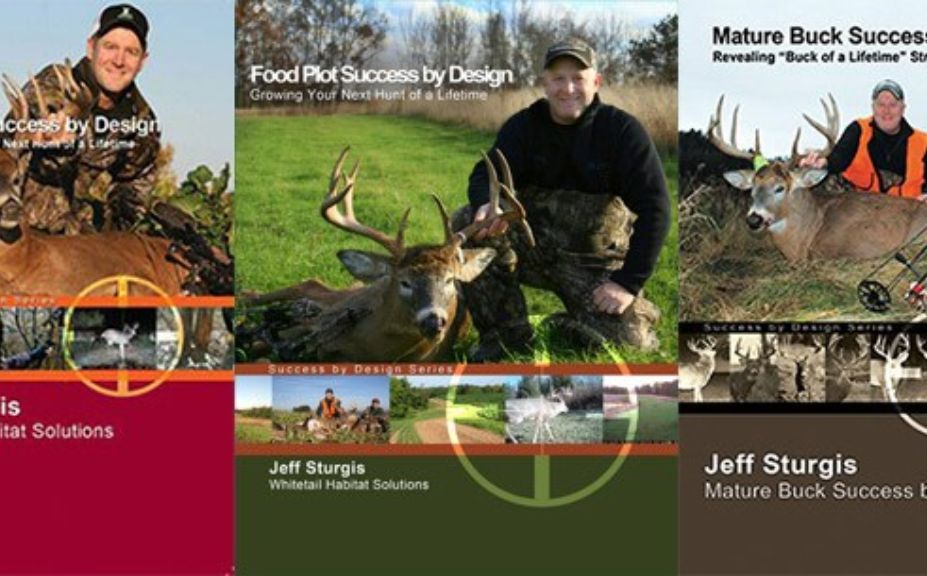 Here is a more detailed look at each book:
*The Red one is about the structure of whitetail deer...how they relate to each other, depth of cover, the balance of food and cover, predatory stand access, creating low stress deer herds, establishing patterns of use, structure of habitat, etc. The majority of concepts apply to both private and publice land, in fact the intro and conclusion revolve around the story of a public land of MI hunt, deep inside a wilderness setting. The story wraps around the majority of the concepts used in the book that worked together to create the opportunity.
*The Green one covers the strategy of food plots...the rewards AND risk of food plotting, creating daylight movement, if-when-how to hunt a food plot, food plot sanctuaries, parcel access and food plots, influencing bedding habitats with food, the critical periods of food for herd development, etc. It is most specific to private land, but much of the hunting and land use relating to food would be the same on public land. There is information on how to draw deer from public land and maintain consistent movements through public land as well.
*The Brown one (new one) details how to scout, prepare for, forecast and hunt mature bucks, with a heavy emphasis on patterning bucks from the early season, through the myths of the October lull and each phase of the rut, to the late season. It relates to both public and private land for nearly every topic, and is not in any way a habitat or food plot book. Just purely how to consistently harvest mature bucks. The book is primarily about hunting with a bow, but the concepts apply to gun hunting and there is 1 gun-specific chapter out of 23 chapters. I even talk about the buck on the cover, which was an archery hunt during the last day of WI's 2015 gun season. It was killed on a 40 acre parcel, along with another buck harvest detailed 5 days earlier in a chapter about creating mock scrape patterns. My current lands I hunt are 40 and 45 acres...in the past the main parcel was 195 (135 acres of cover)...and there are a few public land examples in the book as well.
Here is what Tony Hansen, editor of Realtree.com, had to say about the latest book, "Mature Buck Success by Design":
"It's not about killing those deer. It's about hunting them. The kill is simply the end result of a job done right. Jeff Sturgis understands this. Because he's one of us. He is sharing those secrets that lead to consistency and plenty of tags filled on mature whitetails. Follow his advice. Use his plan. And be not one bit surprised when you realize the secrets are no secret at all. It's all about preparation, commitment and effort. There is a method to the madness and Jeff is as mad as they get. So to speak."
Don't forget to check out our latest eBook offer! It may also help you to take a look at the collection of over 100 combined reviews on Amazon, to see what our readers have to say about our first two books. But most of all, I hope that by reading the entire trilogy of books, you can experience an even great level of mature buck success!