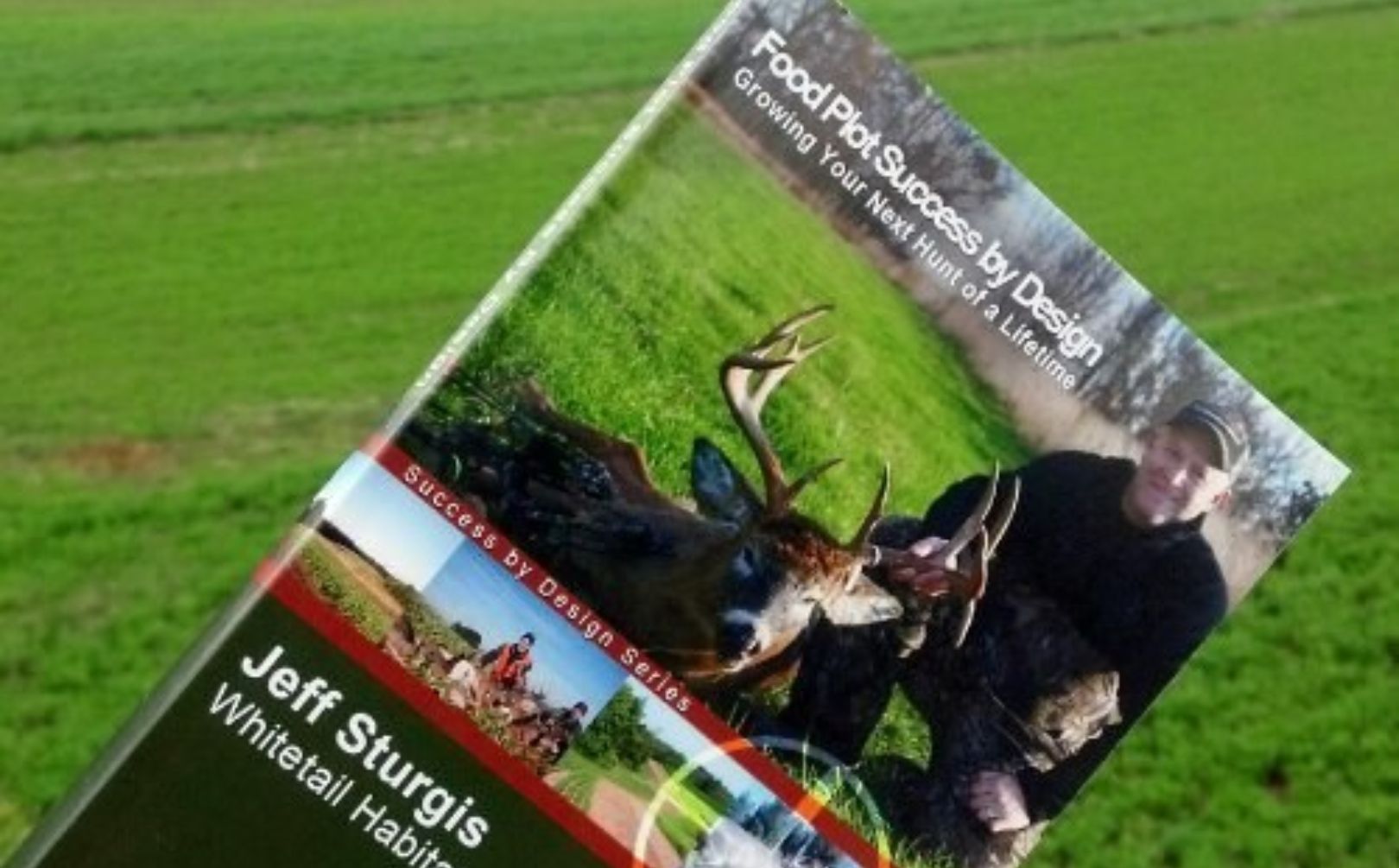 "Food Plot Success By Design" is Here Now! Thank you for all of your recent purchases, 100s have been shipped out the door in just the first few weeks. This is the 2nd book within the Success By Design Series of whitetail hunting and habitat books, following the 1st book titled, "Whitetail Success By Design".
We recently were informed that like the 1st book, Food Plot Success By Design will also be included within the QDMA's online book store. I consider being included within the QDMA's library a great honor and I greatly appreciate the support. Also, I was real excited about what Mark Kenyon from WiredToHunt had to say about the book:
"This past October, while keeping watch over an ivy-green plot of oats, clovers and brassicas, I simultaneously glowed with excitement and rattled with nerves as a 145 Michigan monarch approached my stand. A near perfect plan, inspired in part by lessons learned from Whitetail Success By Design, almost came together that evening. And now, after digesting new insights from Food Plot Success By Design, Im confident that I know just the tweaks to make to my system to ensure that the next time I have an opportunity such as that, the final pieces will all come together.
And I think, that right there, is the beauty in what Jeff brings to the table in this book. Pieces of a system, working together, with intention, and by design. Hunting and management success does not happen by chance, it happens by design. Jeffs greatest gift to us, I believe, are the blueprints he has left us within these pages providing us the instructions and tools we need to properly design and build our whitetail masterpiece.
With the help of Food Plot Success By Design, Im confident that you and I both will be well on our way to enjoying more hunting and management success. But maybe even more importantly, following in the footsteps of the Native Americans, Aldo Leopold and our many other conservation focused forefathers, well be better prepared to preserve the integrity, stability and beauty of the cherished pieces of hunting ground we call our own. And to me, theres nothing that could feelmore right than that."
-Mark Kenyon