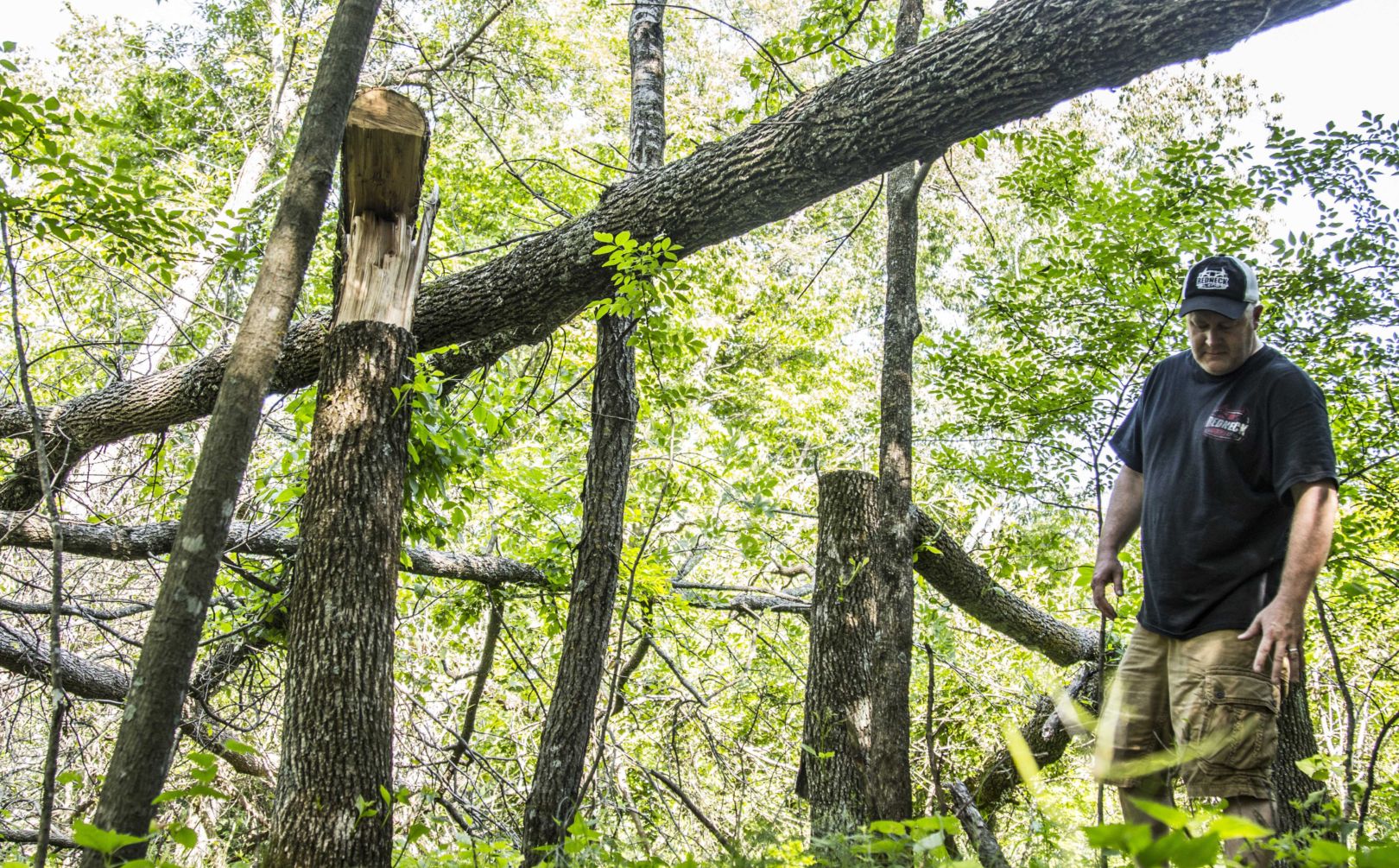 Do you want success with your hunting and habitat designs? Of course the answer to this is very obvious! After all, dozens and sometimes hundreds of hours of work is spent to construct deer beds, food plots, travel corridors, waterholes, stand locations, access trails...and the list goes on and on. Thinking back to my propery in the UP of MI I owned from 1999 to 2008, I added over 500 hours of work to my tractor to carve-out and eventually plant 8 acres of plots after removing one tree at a time. That amount of food plot work also created the need for over 65 tons of lime to apply, and would you believe-all in the form of 50# bags?
Natural Hunting and Habitat Designs
We spend so much time and resources on our projects that it pays to make sure that our hunting and habitat design is the best that it can be. However, does the overall quality of the improvement trump the strategy? I don't think so and here is the reason why: The location of a whitetail improvement and how it relates to the rest of the improvements on your parcel, the access for hunters on the land, and how those improvements compliment the natural lay of the land and habitat on the parcel is critical to your success. Creating natural hunting and habitat designs can be the most attractive form of deer habitat in the neighborhood. It is no different when scouting your next favorite public land hotspot. When you have great access, and the natural features of food and cover flow together within the lay of the land, you have found an exceptional spot to shoot a buck on public land. I starting talking about creating lines of deer movement years ago within online discussions, then in my first book Whitetail Success By Design, and also In This Short Article from a few months ago. A line of deer movement is a critical component that you are simply trying to reflect on your land, from some of the best, natural examples that Mother Nature reveals to us from various public land hotspots. Below is a video clip that further illustrates how you can use the connection of bedding, water and food to make sure that your habitat improvements compliment your land and habitat.
Your habitat, your neighbors land and hunting pressure, your access and your topography will all dictate which whitetail improvement goes where on your land, but most importantly it is important that each and every improvement connects to one another.
Be sure to check out our Video Library for in depth Whitetail Strategies!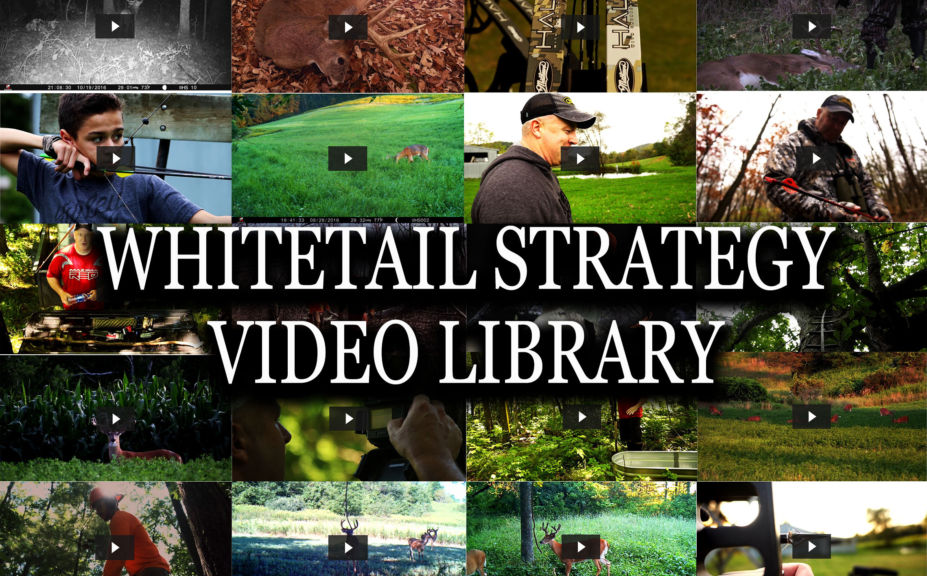 *He create bedding to the left and right of this food plot elbow, while leaving himself a deerless void of poor cover to access his stand, and to blow his scent into while on the stand while producing a very low chance of spooking deer. *As the deer travel away from this landowner's stand location, they head towards another outstanding bedding area that is connected significantly by both the food and cover that have been used to replace a gaping hole of agricultural land. *What was once a missing link (ag land) to the natural flow and connection of his entire property, is now it's heart and soul.
And the beauty of the landowner's creation is that it is no different then a greenbriar ridge-top in southern OH, on public land where I hunt. If you stumble across a spot with bedding areas to either side, a steep face of open hardwoods to your backside for access, and the extension of greenbriar to the front with little reason for deer to wander into your scent or access behind you...you just may have found one of my favorite stand locations!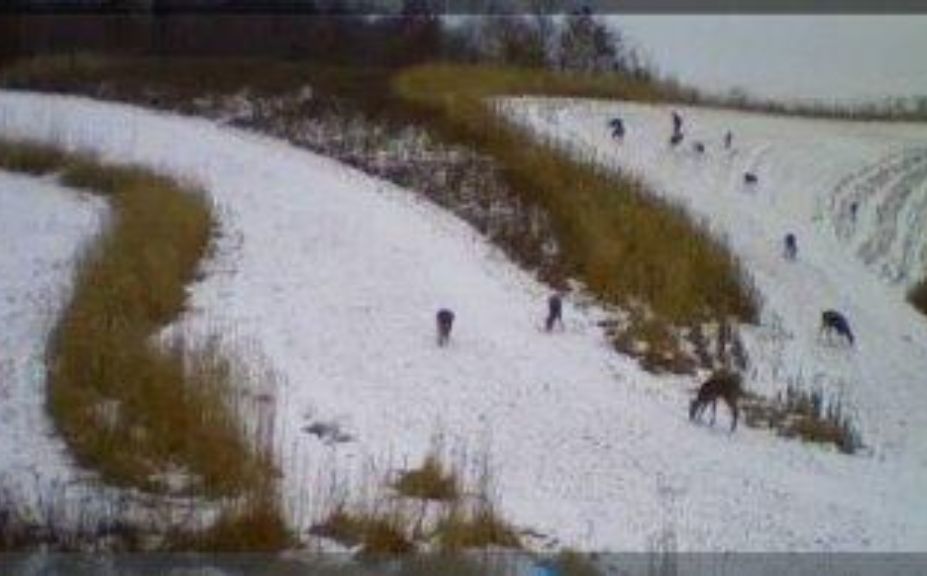 Conclusion
Natural is always best! We can learn a lot from getting to know some public land hotspots because there is typically nothing random about the creation of those deer movements that often have been used for decades. By studying the natural flow of the land, and making improvements to match that flow, you can easily create a level of deer attraction that is a direct parallel to the many hours of hard work that you have used within your passion for both whitetail habitat and whitetail hunting.