Like most things in life, choosing a treestand is no exception: "The devil is the details". Flashy ads with monster bucks, innovative features and fancy marketing strategies sometimes take the perspective out of the hunt for a perfect stand. Here are 5 great signs to simplify the journey of how to choose a treestand.
5 Qualities To Look For When Choosing A Treestand
Since 1986 I have enjoyed -some a lot more than others- sitting in conservatively over 300 stand locations in 7 states. From standing on a branch or sitting on a few boards (neither option recommended), to using the deluxe treestand systems I am fortunate to enjoy today, I feel like I have seen it all. However, then I proceed to discover a creaky wooden ladder stand on a client parcel or a towering TV antenna-home welded combo and realize, there are just too many treestand "manufacturers" to ever experience the end of the list. In an effort to narrow down the true priorities of a great treestand, here is the best list that I can put together, for helping you choose your next great seat for a whitetail: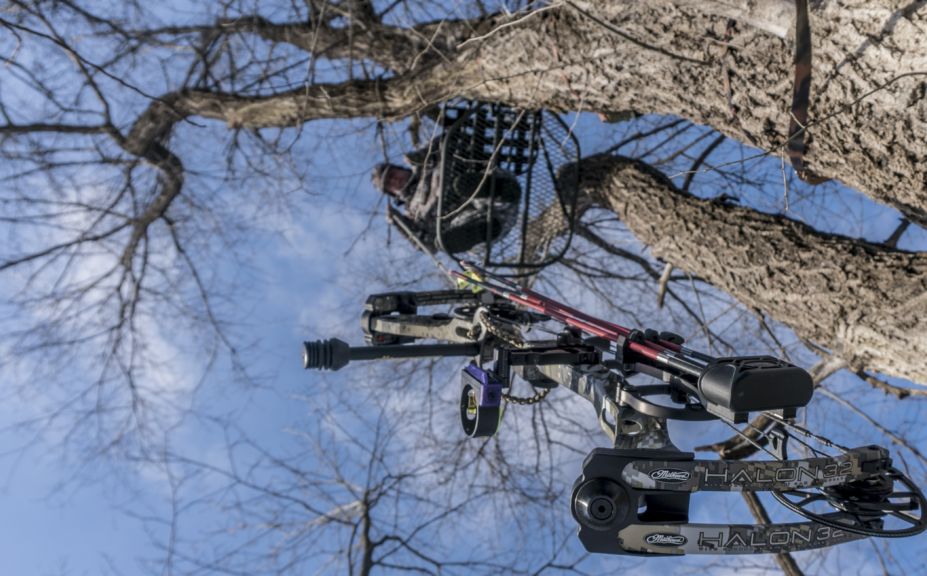 *My personal choice is a stand from Family Tradition Treestand. I don't make that decision lightly either, because I only use the best I can find for all of my whitetail efforts. 

1. The Choice For Treestand Safety Or Comfort 
Which came first, the chicken or the egg? Well, when it comes to choosing a treestand, although comfort is a very close 2nd, a safe treestand has to come first. 
2. Comfortable Seating Opportunities
If I can't sit comfortably for at least 5 hours without having to stand, then the treestand I chose wasn't comfortable enough. I strongly prefer a web and sling style seat that creates zero pressure points on my tailbone. Simply put, the longer that you can stay motionless on stand without having to move due to discomfort, the fewer deer that you will spook. 
3. Choosing A Quiet Treestand
If it squeaks, pings or pangs, it's not good enough to make it into my own personal treestand arsenal. One of the best pieces of mature buck hunting advice I can give you, is to hunt deer as if they had a gun too! I have experienced that if you can sneak to your treestand and climb into it without spooking a deer within earshot, your stand choice passes the test!
4. Cable-less Treestand Choices
In 1995 my southern MI neighbor narrowly escaped death, when both of his cables broke during an October bowhunt. There was no warning or slo-motion failure instead, he simply dropped straight South and broke both of his legs. His hunting partner told me he was on the ground before realizing what had even happened. Of course cables can and do last many years, but there are certainly better options, with my favorite being good old fashioned CHAINS. 
5. American Made Treestand Options  
It should be easy to find an American made treestand, but unfortunately it is not. Nearly all treestands are made overseas. Regardless of if their headquarters are in your own backyard or not, chances are they are choosing to use overseas labor and materials, to build their treestands. After a little research you will find that at least 90% of all treestands are not American made. Family Tradition Treestands are made in Charlotte, MI, and owned and operated by Jack Turner. Family Tradition is one of the only treestand companies that you can choose, that is 100% American made.
*You can't have great treestand safety and comfort, without great treestand safety gear!

Conclusion
Choosing a great treestand shouldn't be as difficult as it is! Safety, comfort, stealth, cable-less and American made features, should be the standard for any treestand choice. Those ingredients are all highly important, but enjoying your sit isn't the only reason for searching hard for a great treestand choice! When you choose a treestand that makes the grade, I have found that your chances of fooling a wise old monarch directly relates to the level of quality in your choice of treestands.