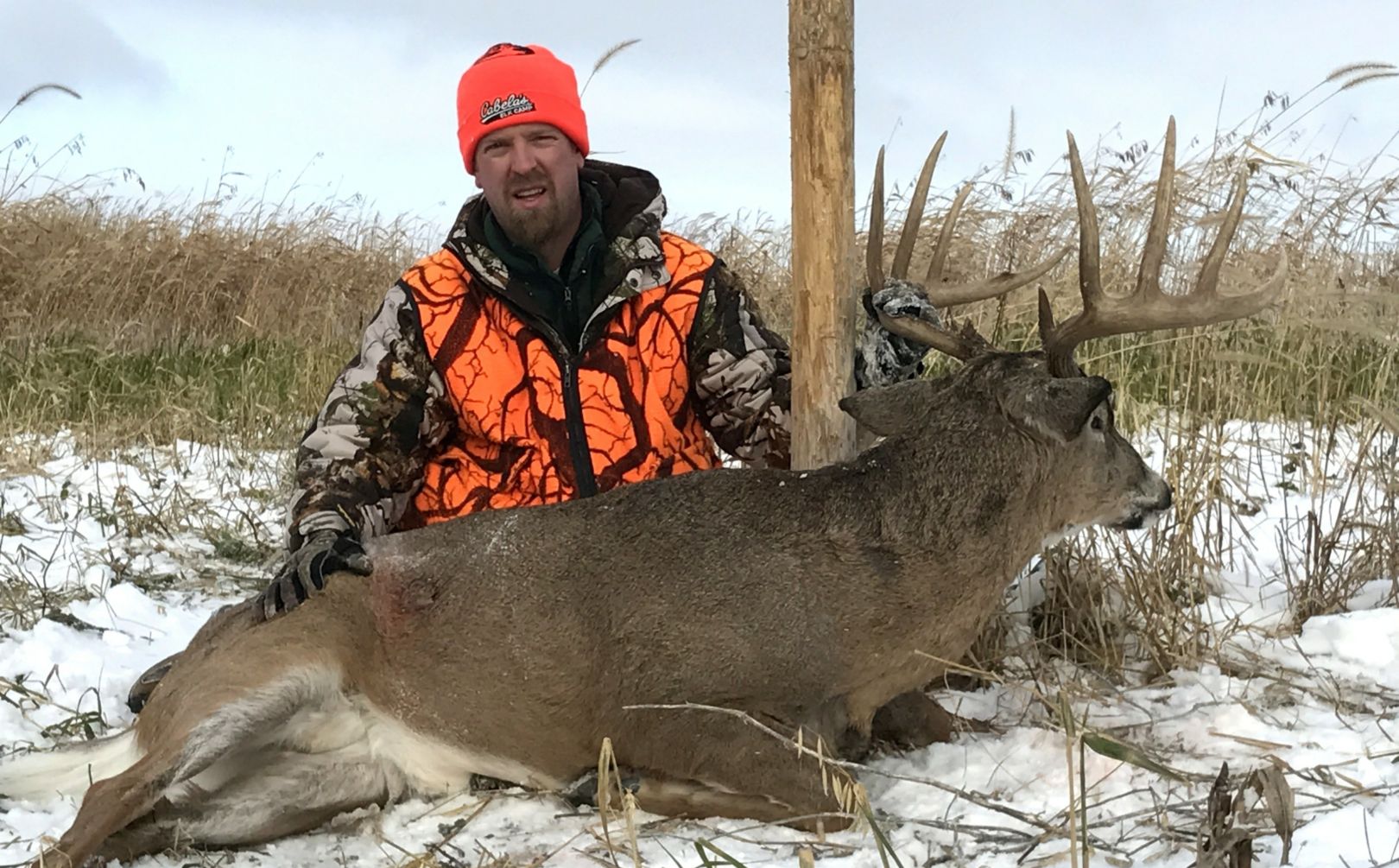 The opening day morning of gun season in any state, is often ripe with a combination of buck-infused anticipation and the sacred reverence of hunting seasons long gone, but not even close to being forgotten. However, once the warm haze of the gun season opener has passed, it's easy to fall victim to the morning hunt burnout.
I fully understand the attraction and lure of the morning hunt. Since 1986, morning hunts have accounted for an extremely high % of my buck kills for both private and public lands. In fact, just on public land alone, morning hunts have produced roughly 16 bucks. When I figure in private land, the number of morning buck harvests combined with my public land kills, climbs to somewhere around 50 bucks. However, when it comes to my personal success on morning hunts after the gun season opener, the number of total morning buck kills, off the top of my head, plummets to a whopping 3. While that is somewhat a reflection of my post-opener personal hunting style, that figure is also extremely revealing as to why I feel that the at some point quickly during the gun season, ignoring the morning gun hunt is not only appropriate, but can be extremely rewarding. If you over-pressure and burnout your morning gun season stand locations, the rest of your entire hunting season can die a very quickly.
*While morning hunts have accounted for the majority of my oldest and largest bucks, timing is everything when it comes to knowing exactly when to Hunt In The Morning.
Morning Hunting Stand and Land Burnout
I have experienced that hunting during the morning hours is a decision that should not be taken lightly. While taking in a morning hunt becomes a high priority during the rut and opening day of gun season, hunting during the morning the rest of the season can often do more harm than good. Here are the risks and rewards for hunting in the morning, during gun season, as well as the rest of the season:
Gun Season Morning Hunting Risks

1. Gun Season Deer Herding
During the morning of the gun opener and in particular during the night after opening day, I have experienced in multiple states on both private and public lands, that deer tend to herd together. As easy I believe it is to collect deer on a well managed adequate habitat parcel, it is just as easy to send the entire herd packing. By letting the herd settle into their daytime security cover during the morning hours, the entire herd can often be extremely easy to hunt during the afternoon hours, as well as managed to stay in that security cover for the remainder of the season. A morning hunt is sometimes invasive enough with deer that often randomly make their way back to daytime cover, that your opportunity to hold those deer for a predictable afternoon hunt becomes compromised. If you spook deer on your land at any time of the season your hunting and herd management goals can be significantly hindered, but when you spook an entire herd after the gun season opener, many parcels will not recover at any time during the rest of the season.
2. Wasted Evening Mature Buck Opportunities
The longer doe family groups herd together in one location after seeking safety and security, the more of a chance that you will attract the attention of the local bucks. Time after time after time I have taken advantage of a captive post gun opener herd, that I can observe without spooking. It is extremely rare that if I let this conditions repeat over and over again, that the buck I am after doesn't eventually show himself. While a case can be made for hunting during the morning hours, you should never even attempt to hunt in the morning if you risk spoiling "the sure thing" of an evening hunt.
3. Cold Weather Morning Bedded Deer
Even if you have the access, stand location and setup, a successful morning hunt often relies on your ability to access closer to bedding areas, and well away from food sources. When temperatures plummet, I have experienced that there can be very little deer movement at daybreak, which is typically the coldest time of the day. I have literally sat for 3 hours, walked back to the house and found it had "warmed up", to -12 degrees Fahrenheit. To no surprise, there was zero deer movement in the fresh snow, until the afternoon hours. Whether your morning temperatures are 30 degrees in GA, 10 degrees in southern OH or -20 in northern MN, you will experience at some point, that deer may choose to stay bedded and conserve energy until the day warms up. What does that mean for a potential morning hunt during gun season or later? It means there is a great chance of spooking deer in their beds during a morning access, before shooting light even takes place.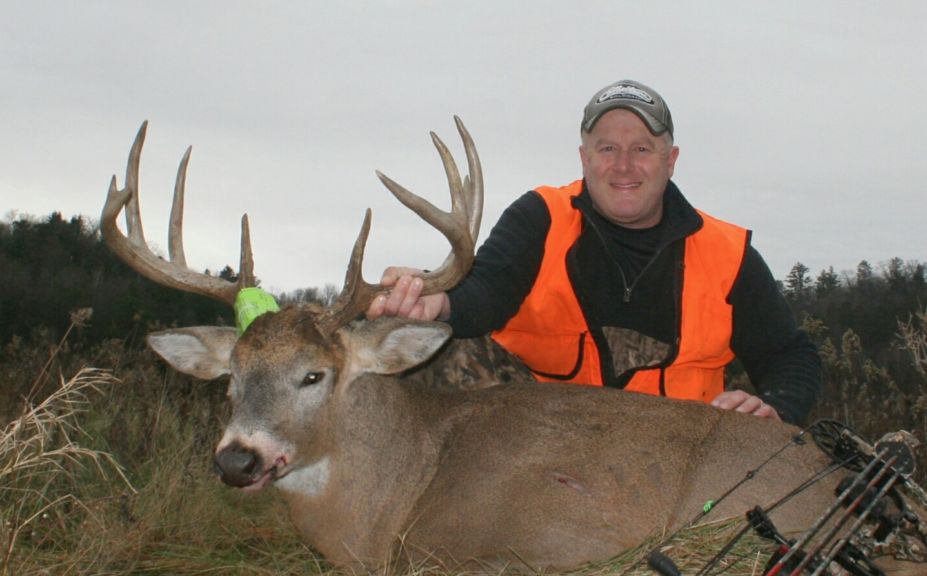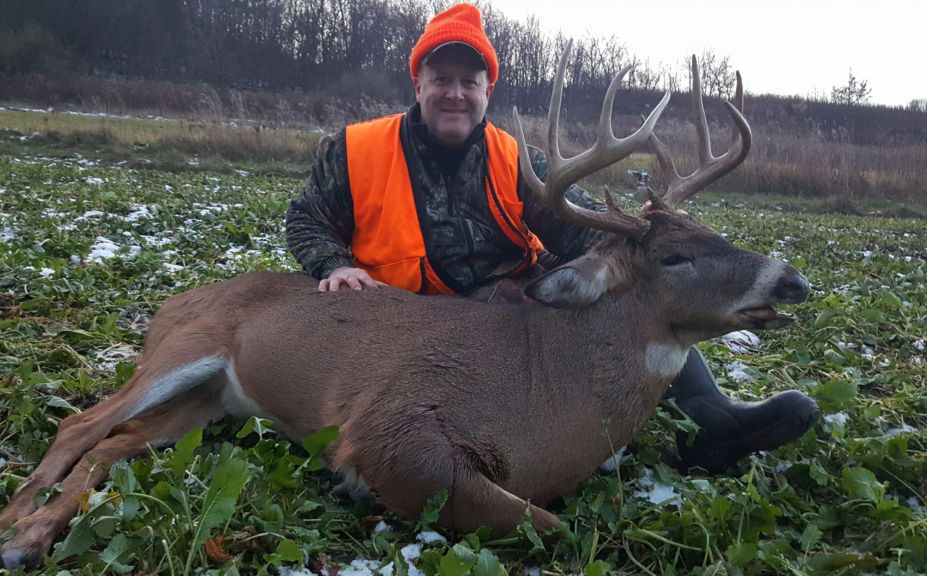 *Here are my last 3 gun season bucks, shot in order, on the 9th, 7th and 4th evenings of gun season. Jared's evening hunt for the monster 6 year old he called Airball, is featured as the first picture in this article and can be read Here.
While hunting "the herd" can pay off in huge ways after opening day of gun season, that doesn't mean that a quality morning hunt is out of the question!
Gun Season Morning Hunting Rewards
1. The Long Bedding To Food Movement
Due to the lack of quality security cover, deer will often begin to move greater distances to find afternoon food sources, from their daytime bedding cover. While deer may herd up within high quality, compact and safe daytime bedding areas, they can cover a lot of ground to travel back and forth. This sets up the perfect strategy for you to take a chance on a morning hunt, by skirting well away from food sources during your morning access, and then placing yourself in a narrow funnel between distant food sources and daytime bedding areas. Hunting a morning stand after the gun season opener isn't necessarily about trying view a lot of deer first, but instead making every attempt to see deer 2nd and hunt safely without spooking deer during your access or sit, as your #1 priority.
2. Defined Bedding Area Opportunities
When you or someone else has the food and you have the adjacent highly defined bedding opportunity, you can find huge success if you can safely enter a morning stand location! Some of my 80s and 90s high deer number morning sits came with the strategy of identifying high attraction afternoon and nighttime ag fields, and then entering from the opposite direction of a patch of cover, and taking a stand or blind position just barely into the edge of heavy cover. With my approach nearly 100% assured of being deer-free, and my downwind completely safe while on stand by blowing my scent back into the peerless approach, I could maintain a very low level of risk while creating a very high level of potential reward.
3. Neighborly Morning Hunting Pressure
When your neighbor's have great food and cover, but hunt invasively, beating them to your morning deer stand can be a great tactic! In fact, the more they work on the habitat and the more they have invested in dollars and time, while then hunting too aggressively or poorly, the better! That can set up some outstanding morning hunting during the gun season and beyond, and you may not even have to work too much on your own habitat.
*When you allow quality food sources, gun season herding and low-impact evening hunting post-gun opener evening hunting tactics to combine, you can experience an incredible hunt on a Late Season Food Source.

Should you hunt during the morning after the gun deer season opener?
Hunting during the morning hours at any point of the entire season boils down to 3 questions:
1. Is the timing right for potential deer movement, during a morning hunt in the gun season or at any other portion of the season?
While the entire rut and the gun season opener are no-brainers, is it reasonable that deer will even be moving during the morning hours on a given day you are choosing?
2. Can I access away from food and into a stand without spooking deer not only on the way in or out, but during the morning hunt?
The risk of spooking an entire herd off of your land for the rest of the season, is very real.
3. Will my morning sit preserve a much higher level of potential during an evening hunt that follows?
The evening can produce some exceptional hunting opportunities and a highly defined level of potential success! However, not if you have already spoiled the opportunity with an invasive morning hunt.
Gun season morning hunts are risky the bulk of the time, but if you can answer "yes" to each of the above questions, then why not give a try? However to borrow and apply a time-proven idea for tracking deer: When in doubt about a morning hunt, I recommend that it is always wise, to back out.