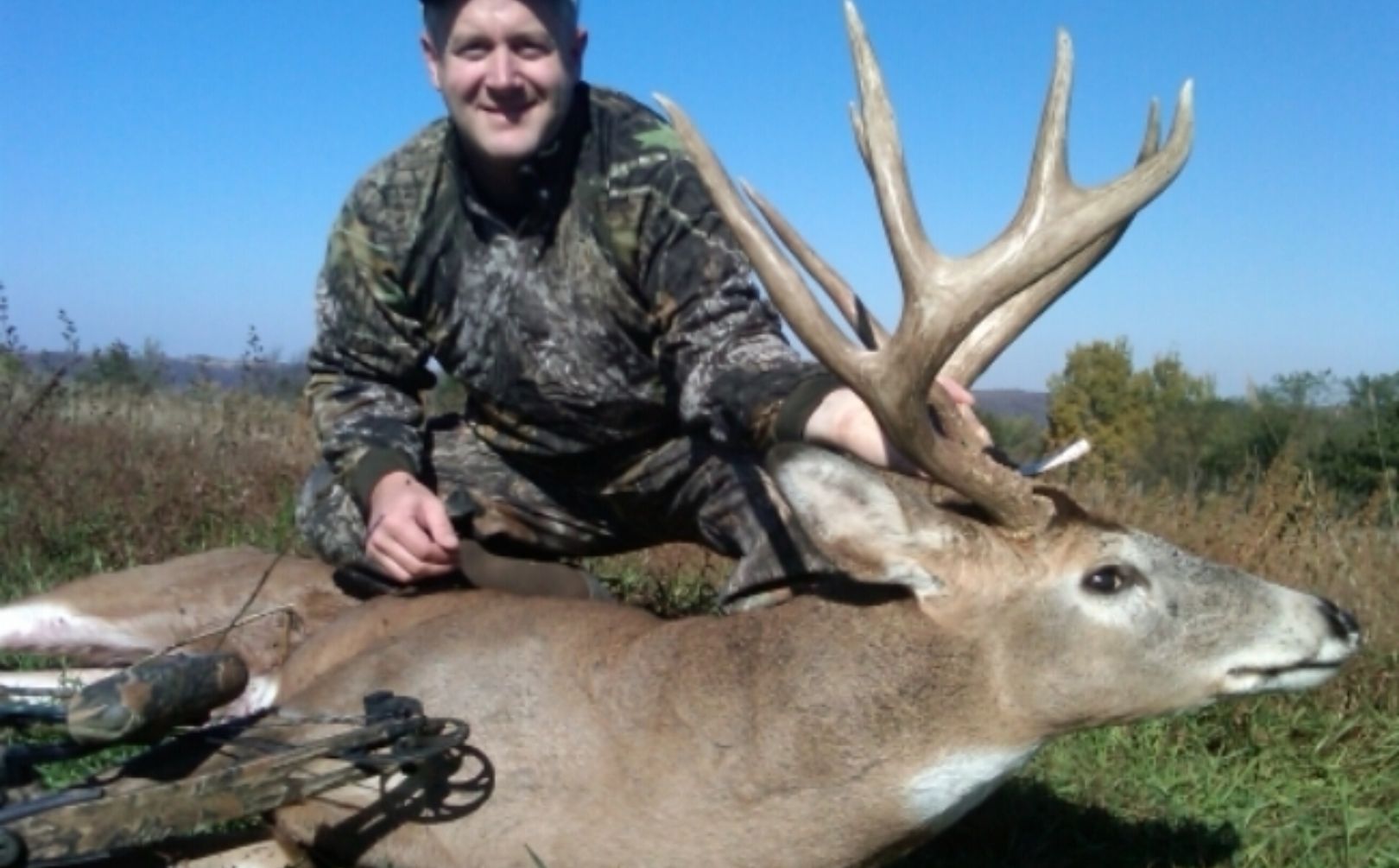 Are waterhole hunting strategies in your plans for 2015? Here are clips 1 and 2 of location, installation and waterhole hunting strategies. It doesn't take years to establish a great waterhole, and it doesn't take hundreds of gallons, or even worse a 1/2 acre pond. Why? Because water doesn't attract any more deer to your land except in the most extreme of circumstances, but it can define movement as good, or better than just about any other habitat improvement! The above buck was shot on October 22nd over a new 110 gallon tank waterhole that was installed the previous May.
It really can be that simple to create an outstanding waterhole this year. Also, using a solid plan of attack that includes the steps for the the entire set of whitetail waterhole hunting strategies, may be just what you need to tilt the odds in your favor for a giant this season.
Check out these new video clips as well as the blog links below, which detail several waterhole hunting strategies that you can use very soon...it's not too late!
Conclusion
Deer waterhole hunting strategies work, they help to incredibly define deer movement, and they can become one of your best bowstands in the woods.
Grab a shovel and hit the woods today!