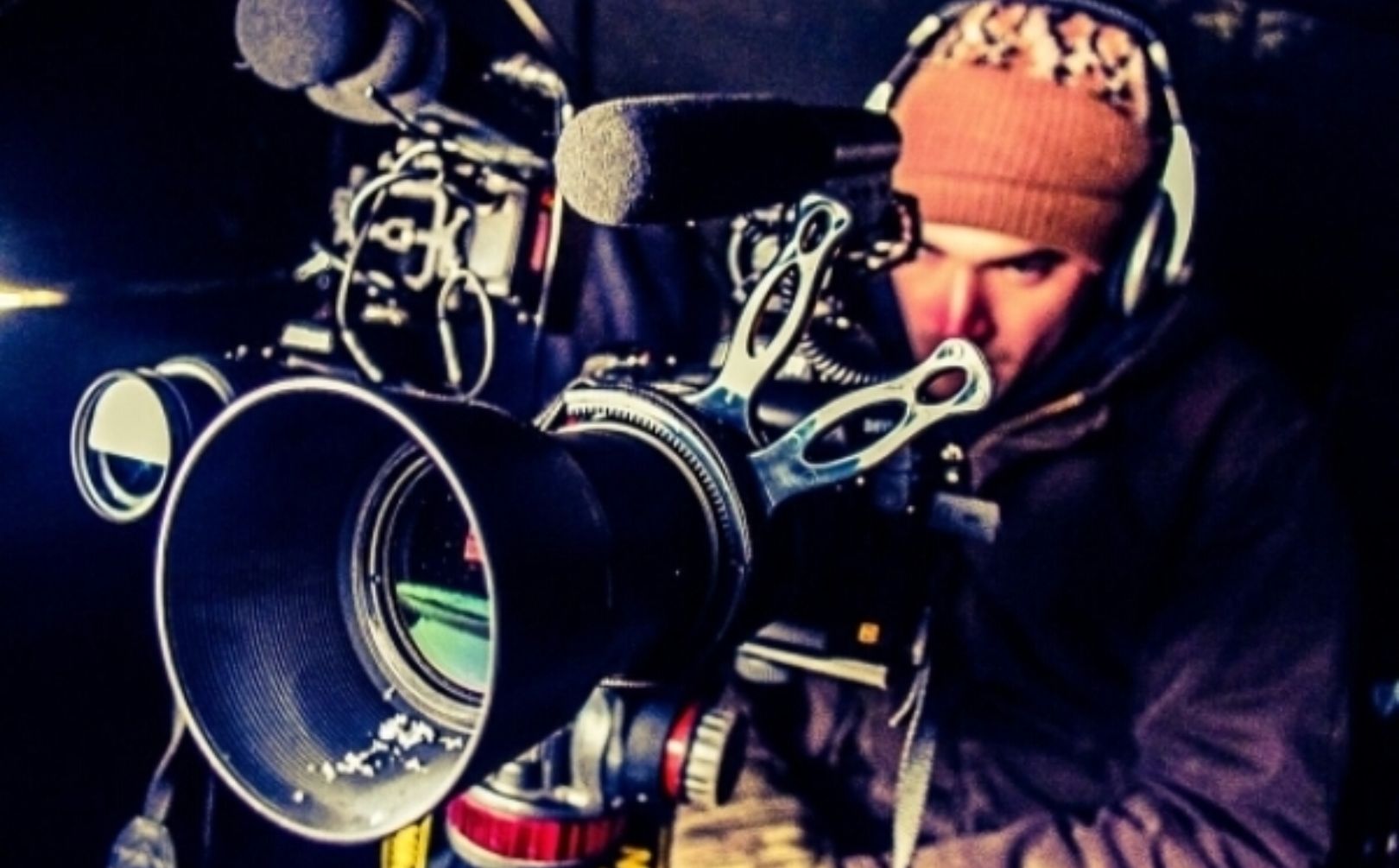 Have you started to hear about The Breaking Point TV yet? There are many of us who strive to pursue our whitetail passions full-time in the industry, but very few actually make it. Why? Because true determination often isn't enough. "Passion" has to build to nearly an obsession with just about every waking hour dedicated to honing your craft. This year I personally will visit my 500th whitetail client across 19 states and I can honestly say that I learn something new on every parcel I scout. Sounds easy right? Well, it isn't and the process of writing hundreds of articles, multiple books, 100s of client designs, and answering countless phone, email, social media messages and even text inquiries per year are a part of the "unseen" work that goes into creating a full-time career that I am not only blessed to be able to participate in, but Lucky! Well, I can say confidently that I believe that great things are in store for The Breaking Point TV crew because I have lived what they are going through and can easily see where they are headed if they continue on their same pace. They are not only passionate and dedicated, they are not only obsessed...but they are obsessed with talent, which is why I have gotten to know them in the first place! These guys are the real deal and it's pretty cool to be on the sidelines watching their story unfold before my own eyes of "whitetail obsession".
Through a mutual whitetail fanatic, Colin Sveum, Brennen and I were introduced through social media (check them out On Facebook), and later texts, emails and phone conversations. Those contacts led to shooting footage in the woods with Mike Mancl, talks of strategizing social media and business plans, and finally meeting Dylan Lenz to add to the group of 3 that are clearly helping to propel this entire model of hunters, videographers, media producers and whitetail obsessed nuts to the top of the whitetail industry ASAP. As a friend and fan, I am enjoying watching the climb to the top for The Breaking Point TV where they will surely join the very few that are able to create a full-time career in the whitetail industry.
Straight From the Guys:
"A lifestyle is defined by the habits, attitude, and moral standards that together establish the mode of living of an individual or group. Every journey needs a starting point, and with every journey comes a story. From the beginning of The Breaking Point we vowed to bring our viewers a quality outdoor production that the average blue collar American could relate to. Anyone knows that to get something you want in your life, you need to work for it and we have done just that. As soon as we could afford to buy camera equipment, the sport of hunting changed for us. The challenge went from getting close to the game we were hunting by ourselves to getting close to the game we were hunting with a cameraman over our shoulder. This was a big step, and a total game changer. As if outsmarting the nose of a mature whitetail and the eyes of a wild turkey wasnt hard enough, we took on the challenge of doing it with twice the human scent and movement to conceal. Repetitive success in the field simply does not happen without hard work, dedication, and a positive attitude. Thus, hunting is not just something that we do in the spring and fall, it is something that we strive to succeed at year round, it is our way of life; it is our lifestyle.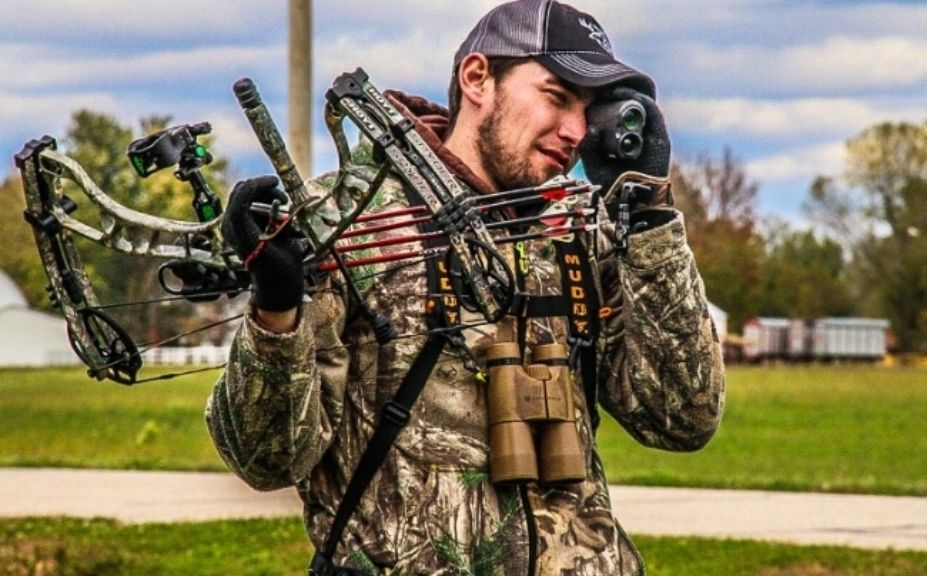 It was during their sophomore year of college at the University of Wisconsin-Stevens Point that Brennen Nading and Mike Mancl first met. Pursuing the same degree (Wildlife Management), and living in the same dorm building, it was only a matter of time before the two of them started swapping hunting stories. A friendly competition between these two die hard turkey hunters would not only put an impressive dent on the turkey population that spring, it marked the beginning of The Breaking Point. The deal stated that whoever could film the most turkey kills that spring was the winner and that the loser bought the other a half barrel ofsoda. After a fierce competition, 28 birds were silenced and nobody went home thirsty, but the real accomplishment was the realization of a shared passion between Mike and Brennen.
In the following seasons, production began on their debut turkey hunting DVD which they titled, Longbeard Mayhem. The hunts were all filmed on their two cameras, and all the editing was done in house on rudimentary software. The DVD sales were about what they expected, selling a couple hundred the first year and closer to 500 the second year.
At this point, the guys took a step back to analyze what they had accomplished up to this point and what their next step would be. They both knew that their passion for hunting and filming could not simply be left aside. The next couple of years brought gradual camera upgrades, new filming techniques, and other passionate hunters to join their team. They then began expanding their hunting trips out of state in order to gain experience and compile a variety of footage.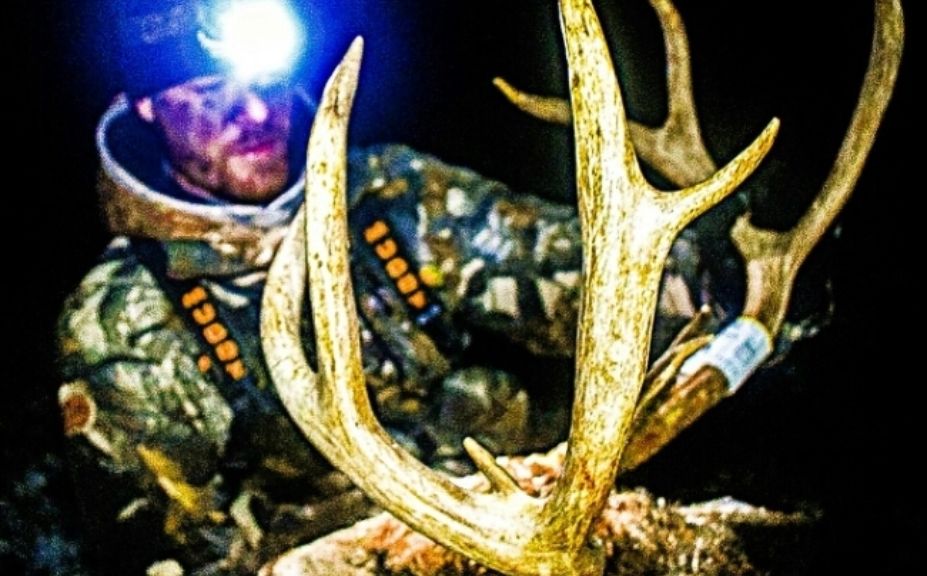 By the early months of 2014, their ever growing crew had amassed a number of quality filmed hunts; so Brennen contacted a couple of national television networks to inquire about airtime costs. They went out on a limb and signed their first contract with Pursuit Channel just a few weeks later. This was their Breaking Point, and the beginning of their next chapter. With only a couple of months before episode submissions were due, they combed through hundreds upon hundreds of hours of footage as the deadlines approached. This proved that when you are passionate about something, you find ways to make it happen. After many sleepless nights, Season 1 of The Breaking Point TV titled The Next Chapter premiered on National television in April of that year.
This past fall (2014) they began their season with great confidence in their growing business; this confidence and persistence yielded yet another highly successful season on all fronts. Another avid hunter and cameraman, Dylan Lenz partnered with Mike and Brennen with the same goal and ambitions of producing a quality hunting show that everyone can relate to and enjoy. The Breaking Point TV Season two; The Perfect shot is currently in the production and editing stages, and will air in the Summer of 2015 on Wild TV and CarbonTV.
As sportsmen, we understand that a successful hunt is not measured in terms of tine length or beam width. The Breaking Point delivers a comprehensive experience of the trials and tribulations that contribute to successes in the field. As a whole, we are a group of determined hunters who are eager to share our stories through videography. Individually; we are husbands, wives, fathers, friends, and siblings who value the outdoors and its primal capacity to instill lasting memories in our lives."
Check The Breaking Point TV Out!
The Breaking Point TV is easy to find on Facebook, but you can also check them out online at TheBreakingPointTV. I love following them on Facebook in part because of their outstanding photos, and video episode announcements...not to mention to follow their hunting seasons with them through the lens. I hope you enjoy taking the time to get to know who they are, because their hard-working blue collar obsession, laced with talent, will make sure that they stick around in the whitetail industry for many years to come.