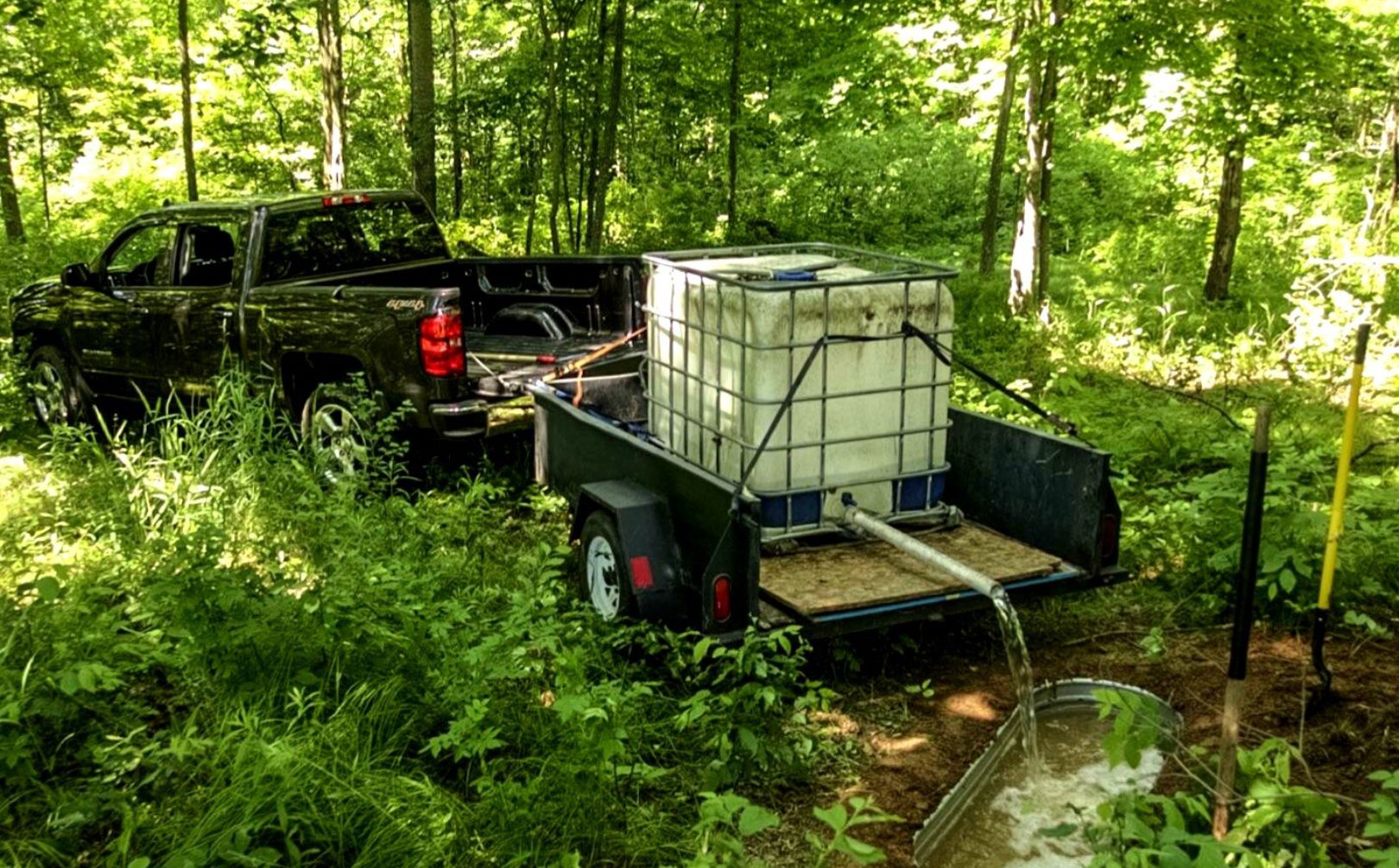 Over bait, mock scrapes or food plots, a waterhole is my absolute favorite man-made creation for hunting mature bucks. Best of all, building an effective waterhole for deer can take a very short time to attract a reclusive old buck, if you do it right. A successful whitetail waterhole timing for mature bucks, revolves around your ability to blend the waterhole into the habitat as if it has always been there.
There are several ways to make sure that a reclusive old giant finds your new waterhole sooner, rather than later. From the size of the waterhole to the visibility of the tank, there are 5 ways I have experienced that you can speed up the time it takes for a mature buck to feel comfortable around your new improvement.
Whitetail Waterhole Timing Enhancements
Any whitetail habitat that you make should blend into the environment. Sometimes it is easy to fall into a trap that the local deer herd will eventually get used to the disturbance, while you except a high level of intusion. Huge dirt piles, patches of earth and major timber cuttings can take some time to get used to. However, if your desire is to enter into a level of whitetail waterhole timing and use, that creates the opportunity for immediate impact, then the following tips are for you!
1) Smaller Waterholes Can Be Best
A smaller waterhole blends in with the habitat a lot better than something large and obtrusive. I can recall a really cool photo that showed a buck, who's antlers unfortunately became trapped in an old stump while he was most likely attempting to take a drink from water that had pooled on the inside. He was dead of course, but it sure emphasized the allure of water to a whitetail. However while smaller may be less invasive and offer a more immediate level of timing and use, it sure doesn't take long for a small waterhole to dry out. A balance must be found, and a 70-150 gallon cattle tank is the range that I personally like the best for most areas.
2) Very Little Habitat Disturbance
I recommend that you do your best to not only keep the surrounding vegetation intact, but that you keep the size of the hole that you dig to the exact size that you need to fit the tank. Following the dig, spreading the remaining soil removed from the hole around the woods will keep the area looking fresh and undisturbed.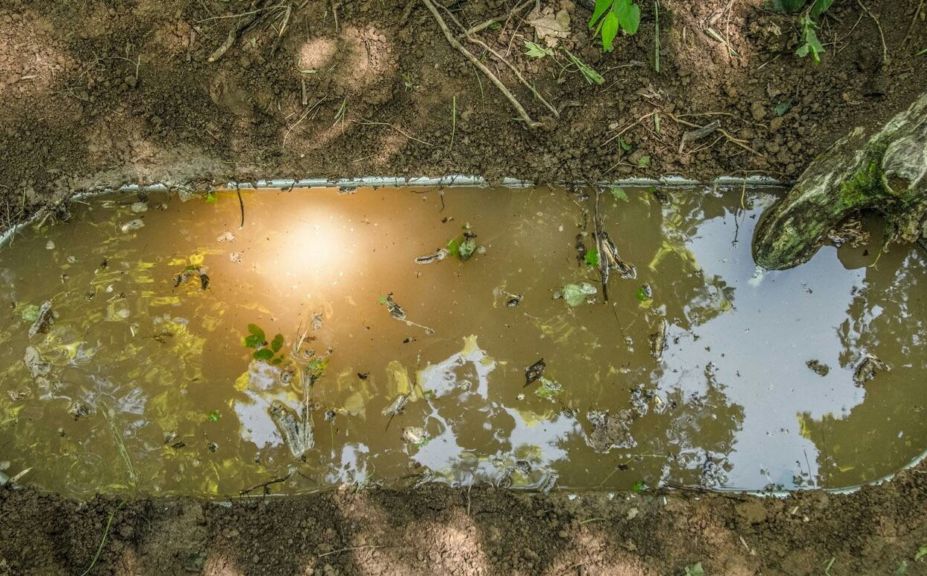 *Dark, shaded and below the surface of the ground is a great start for your next waterhole! To create your's quickly, check out these 5 steps for an easy waterhole.
3) Below Ground Level Waterhole Installation
When using a cattle tank, I like to keep the lip, or too of the tank, below the surface if the ground. Over the years I have moved from buried 1/2 way, to not buried at all and for the last few years I have found great success by hurrying my tanks completely below the surface.
4) Shaded, Dark and Inviting Waterhole Placement
The most active waterholes I have experienced, have been hidden and shaded. Shaded waterholes also have an advantage by keeping the hot mid-day sun from baking away the water within the tank.
5) Can You See Your New Waterhole?
I encourage you to take the step-back test! If you need to step back 100 yards in order to not notice your new waterhole, it needs to blend a lot more! I find that if you can't see it once you move to a distance of 10-20 yards, it is hidden enough.
It Doesn't Take Long For Deer To Use The Water!
If you blend a waterhole improvement into the habitat as if you were hiding it, you will be successful even in the most hunter pressured areas. Heavy concentrations of hunters will create highly suspicious mature bucks, so great care should be made with all of your whitetail habitat improvements to appear natural. And when you are successful, you may be very surprised to find that the whitetail waterhole timing and use of your next incredible ambush creation, can attract a mature buck within just a few days.