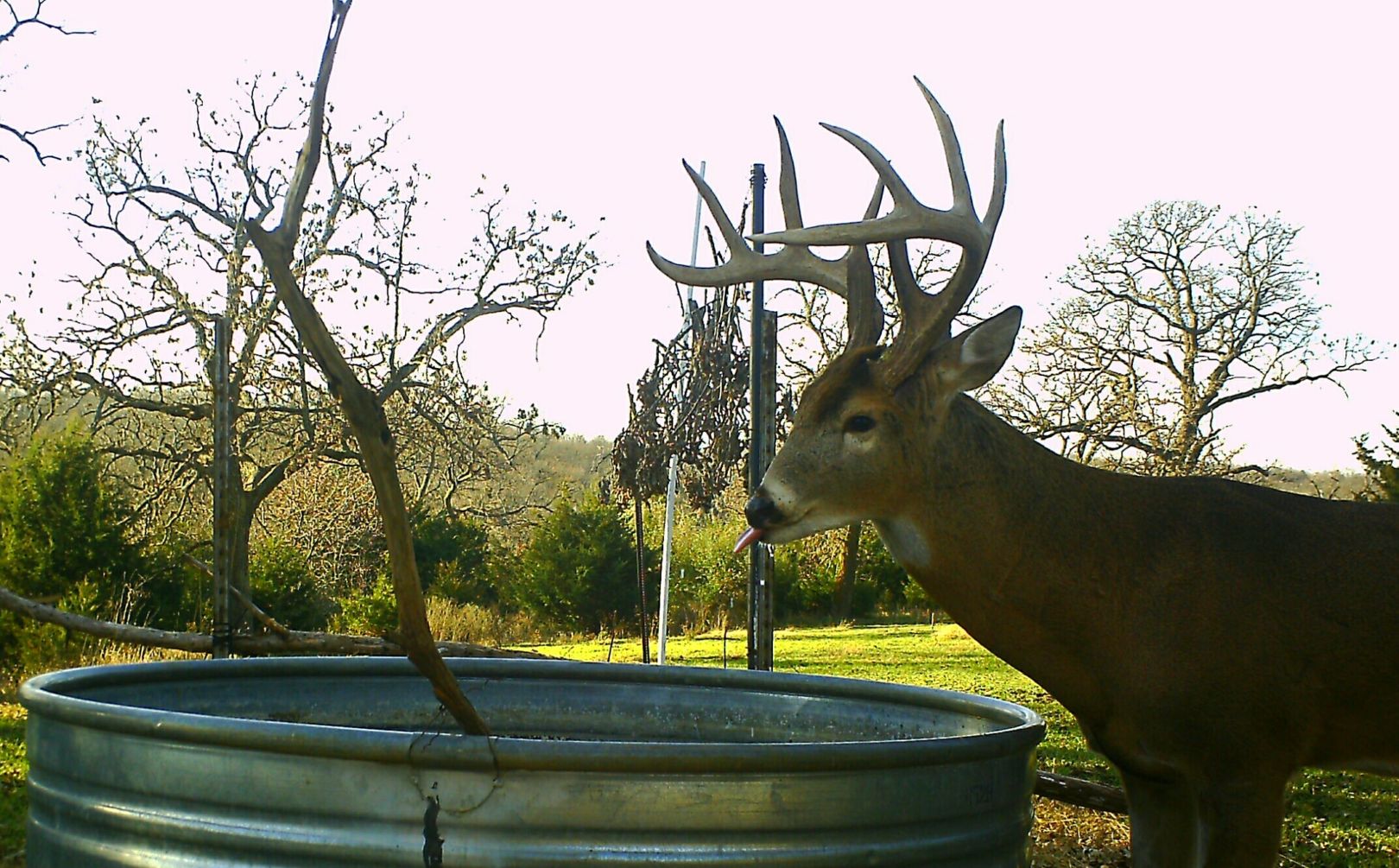 Where appropriate, a waterhole for deer can rule the habitat for one of the best locations to ambush a mature buck. However, when it comes to whitetail waterholes, you have to follow the 1 basic golden rule of an effective waterhole setup: If you can't shoot to your new waterhole hotspot with a bow (and of course, you actually bowhunt), find a new spot!
A Waterhole For Deer Can Be Incredible!
When deer are bedded all day in a dry location, and then head to their afternoon food source, adding a waterhole to their travel corridor can create the most precision stand location in the woods. However, when you add water to the middle of a food plot or in a random location in the middle of your land, you actually draw deer away from your stand locations.
The bottom line? A great waterhole for deer is only a truly great, if you can shoot to it with a bow. Check out the picture above - would you want to miss out on that big bruiser visiting a waterhole 100 yards away from your nearest bow stand? Neither would I! In particular in the North 1/2 of the Country adding water doesn't necessarily attract more deer to your land during the hunting season, but it does define deer movment. As a general rule a waterhole that has been effectively planned for deer, can create the best bowhunting set up in the woods, for the oldest buck in the neighborhood. Just make sure to plan ahead for the perfect bowshot first, before adding your next waterhole creation. Otherwise you may be left with great pictures of great bucks, at too great a distance for otherwise, easy shot opportunities.
*Make sure to check out the video below, so that the effort it takes to create your next waterhole for deer, is highly rewarded!