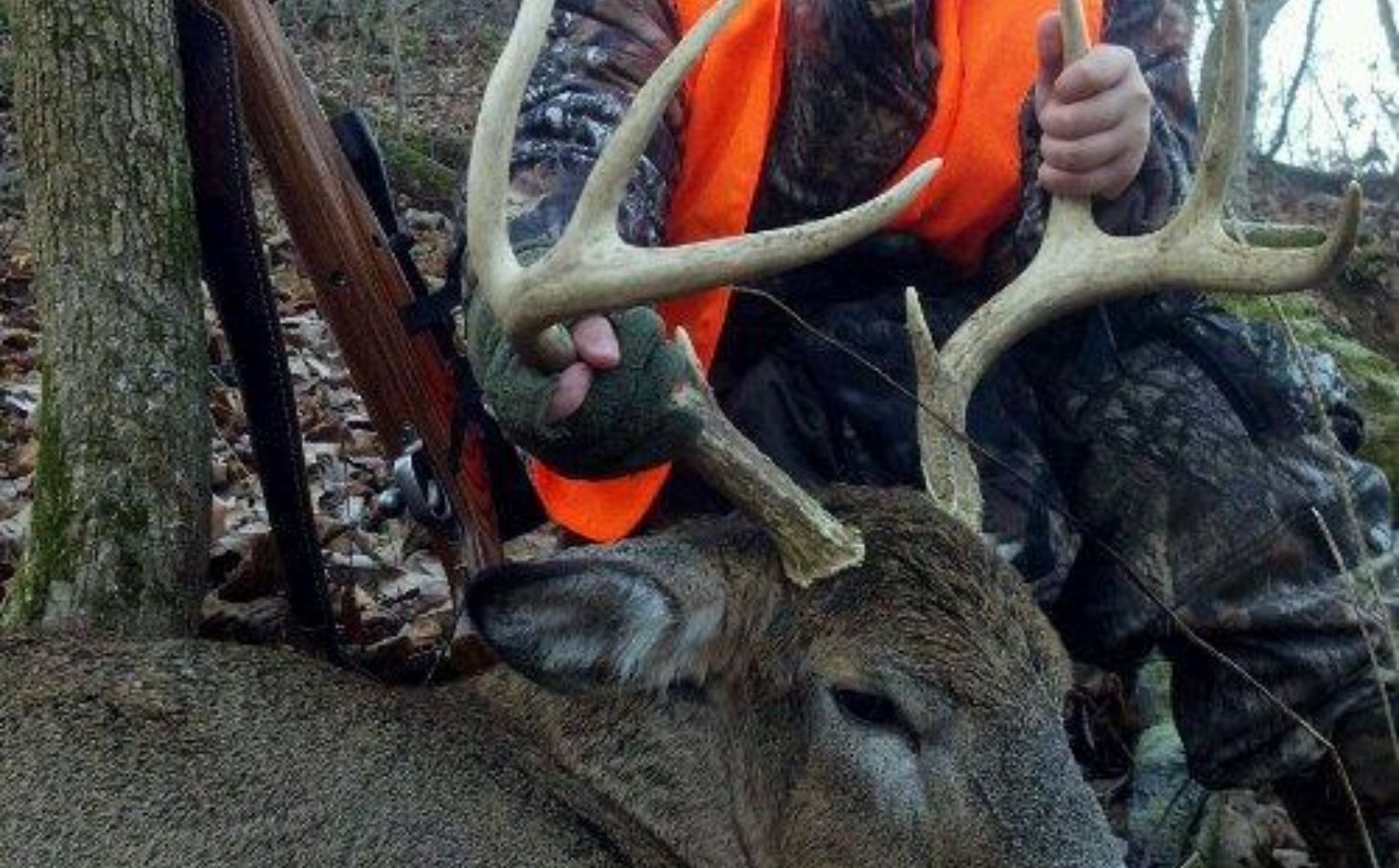 I am so proud of my son! We had a 1/2 hour walk up into the hollow, and I was pretty wore out, let alone Jake. Jake has always done great hunting with me going back to when he was only 1 years old. At the age of 7 he took his first all day sit with me on public land in the hills of PA, and now at the age of 10 he was certainly ready!
Less than 2 hours into 1st light Jake's buck popped up out of a deep-cut drainage running down the center of the hollow, and started walking away from us at about 80 yards. Jake has always been a great shot and when he started steading the .270 WSM I felt very confident he would have his first buck.
At the crack of the shot the buck kicked, ran up to our right, stopped less than 40 yards away...and tipped over. Jake and I must have hugged for 20 seconds and I could tell he was crying...tears of joy streaming down his cheeks.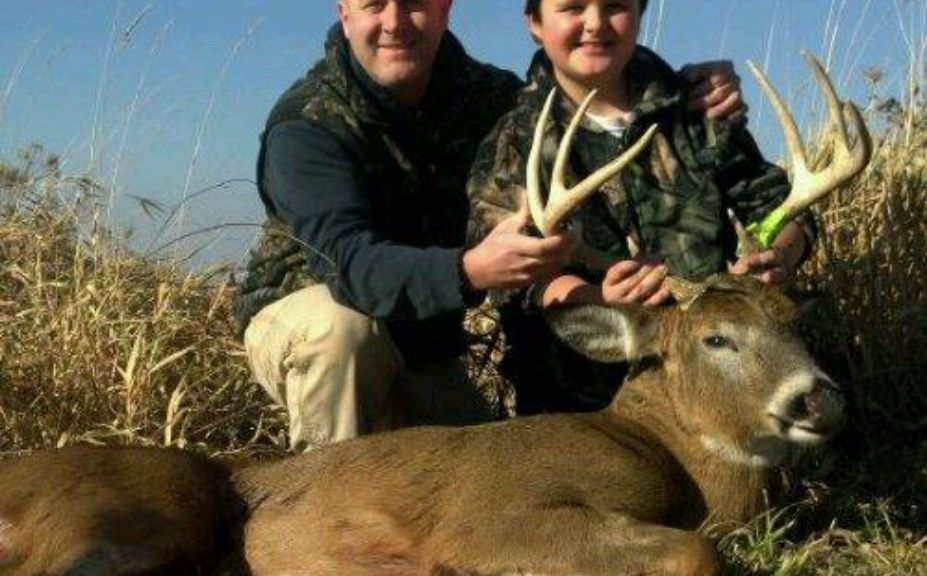 Awesome...memories to last a lifetime, and to be sitting right beside him, well, I am one proud dad!