*Make sure to check out the above video, to see the story of Diego...

When the hunt for a target buck is over, what do you do next? The rise and fall of emotions when hunting a mature buck, is a process that only a hunter can appreciate. Sometimes we miss, sometimes we just plain mess up and there are also times, when it all comes together.
The story of Diego was 3 hunting seasons in the making. Would you believe one of the first times that I saw him in person, was when he was a 3.5 year old, while mounting a doe?
During the last few days I was able to spend some time on the land that Diego lived, and it suprisingly brought back quite a few emotions that are hard to explain.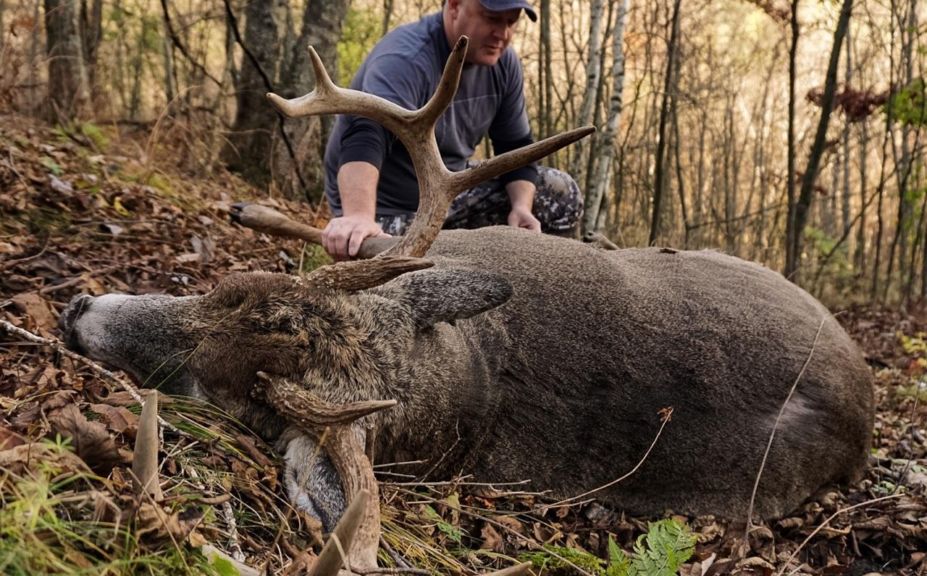 Spending multiple seasons to get to know a particular buck is one of my favorite aspects of hunting whitetails. Their personalities, daily patterns and exactly where they live during each season, creates an incredible combination of strategies that I completely enjoy. However, then it ends.
A particular whitetail's presence, often seems like a fleeting moment when compared to the long journey of a hunter's lifetime of pursuits. But what a heavy impact that they make! I feel priveleged to have enjoyed a portion of Diego's life, and I feel blessed to have received many cherished memories that will last a lifetime. The passion of hunting whitetails, in particular a wise old mature target buck, is hard to beat! Lord willing, I can't wait to do the same this coming season.

In the end what do you do next when the hunt is over? You cherish both the past and the future of the continued journey of the hunt. Today out on the land, in Diego's territory, was one of those days!