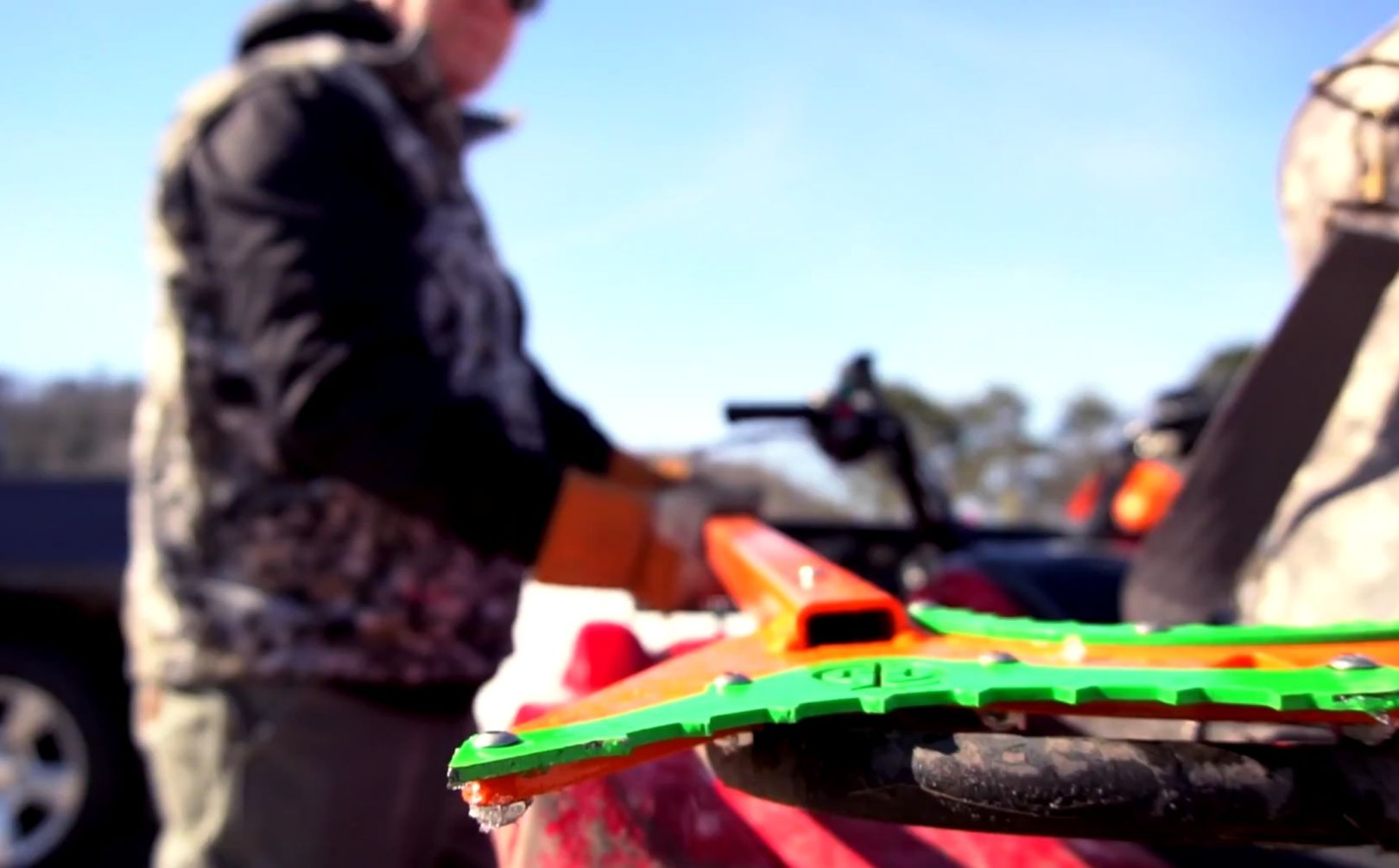 Have you heard of the Habitat Hook? Other than protective chainsaw chaps, a helmet and eye protection this tool is a must have for any whitetail habitat work. Whether you are creating bedding areas, travel corridors or even clearing shooting lanes, the ability for you to be able to reach into the air as much as triple your height, and to either pushor pulltrees without having to cut very far into the back of the tree is critical in the art of hinge cutting. With less of a cut into the back of the tree to create the hinge, you can expect the tree to hold together after the cut for many years...as well as to live for a decade or more in most cases.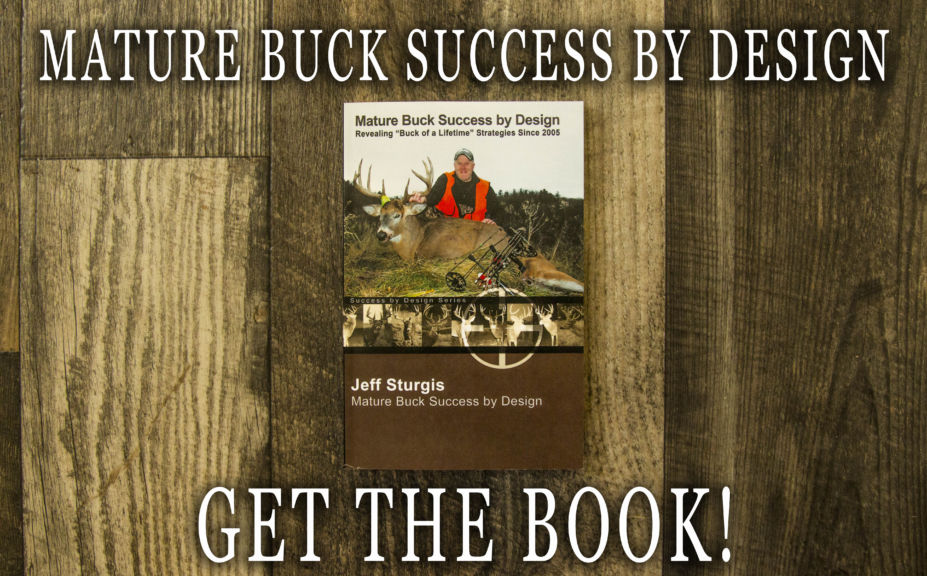 *The use of a Habitat Hook is just on of 100s of whitetail tips that you you need to read and understand before you begin your hunt. For the rest of the necessary tips, make sure to check out my trilogy of advanced hunting and habitat strategies, included in the"Whitetail Success by Design"book series.
This Habitat Hook is a creation of Nick Nation and it can be found by clicking here on the Habitat Hook Facebook Page or by going directly to Nick's site, Nation's Creations. I use the Habitat Hook, and it seems my friends are always borrowing mine to use as well! Again, it's important to use your protective gear any time you are cutting in the woods, but besides your favorite saw, the Habitat Hook needs to be in the woods with you at all times if you are completing any whitetail habitat related hinge cuts.
Straight from Nick Nation
I often get asked how I came up with the design for the Habitat Hook, and its literally one the hit me upside the head. I had got involved with QDM practices because I was tired of only seeing young bucks. One of my good friends were in the early stages of improving whitetail habitat thru implementing hinge cutting and I became very interested. One day I was helping him and he showed me an aluminum hook about 6 in length made from two lengths of 5/8 solid rod with some hillbilly teeth cut into it. It was far from light weight. While trying to toss it up an extra few inches to get hooked on a limb I missed the branch and down it came. While attempting to catch the 15lb aluminum hook it deflected off a small branch causing me to miss the grab and hit me right across the face. The result was a big black eye and split open nose. It was a lame story to have to explain at work the following week. I went home that weekend and started thinking of what I could make that would work reach higher but still be manageable. I soon had some teeth drawn on CAD which I had laser cut and some tubing that I bent into a hook using my tubing bender I had. I wanted versatility so purchased some other tubing to slide inside the main tube, welded on a handle, and added adjustment holes for some brass snap buttons I found inside the tubing of a yard swing. The first one was crude but it was MUCH better than the one that I took across the face.
*Do not make the mistake of cutting timber on your land, until you read my critical "Hinge Cut Bedding Guide".
It wasnt until another friend, Tony, tried it a few months during the Spring of 2011 that made me realize it was a tool that others could use as well. Tony helped get it to the right people to try, and with suggestions and experiences from myself and others, it has evolved into the tool that it is today. What originally started as a hobby has turned into a little business on the side of my everyday job as an Engineer. I think one of the greatest benefits is being able to meet so many people with the same interests and passion for deer hunting as well as being able to tell about the things Ive learned along the way.
Each of my friends have been outfitted with their own Habitat Hooks for the properties they own. Whenever we go into the woods to work on habitat, the Habitat Hook comes along. After having used it on so many habitat projects, I would feel helpless without it, not to mention a very sore back. We use them for any type of hinge cutting except for large diameter trees which well use a wedge for. For the extendable hooks, we use them almost always at the mid length adjustment which gives about 10 of length. I have found that pushing gives more force than pulling because youre able to push against the ground. The serrated teeth give an excellent grip, even on smooth bark maples. When the teeth do slip Ill rotate the hook so just the push point pushes against the tree. Occasionally well extend them to the full 13 to pull on smaller trees that get hung up and use it at the shortest length of 7 when working on small trees or some tight bedding areas. The extendable Habitat Hooks are the most versatile but for those that have property with a majority of smaller trees or need a tool thats very light weight, there is also a fixed length Habitat Hook (7 length). Besides the necessary safety equipment and a saw, I would say the Habitat Hook is a necessity for effective hinge cutting.
Check it Out!
*Click here for more info: www.nationscreations.net
I endorse very few products or brands, and if I do it's purely because first I believe in the product, I believe in the person behind the product, and that I personally rely on the product and can recommend it to my clients. Nick not only has a great product, but is widely regarded as a great guy that regularily helps his friends out with their own habitat projects. Which...is why the Habitat Hook was created in the first place!