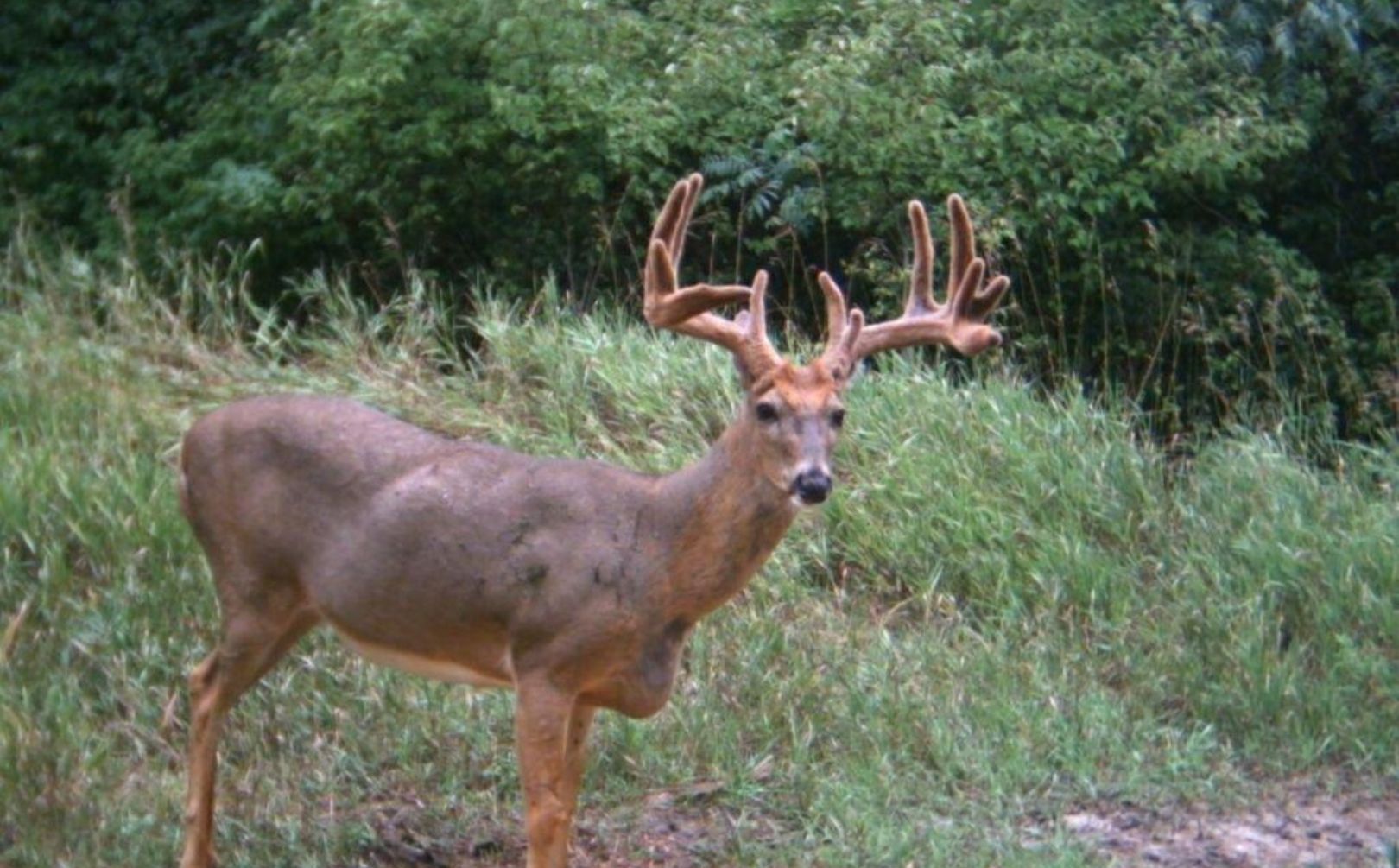 A consistent pattern takes place each bow season that I have experienced you can erase, with some solid early season buck tactics. What pattern am I referring to? The pattern where a giant lives on your land all Summer, you apply a little hunting pressure, and then he is gone; often gone for good! After opening day your hopes are still high, but as the days turn into weeks and then months, that Summer monster that you have been after all year just does not resurface. But you can reverse the trend.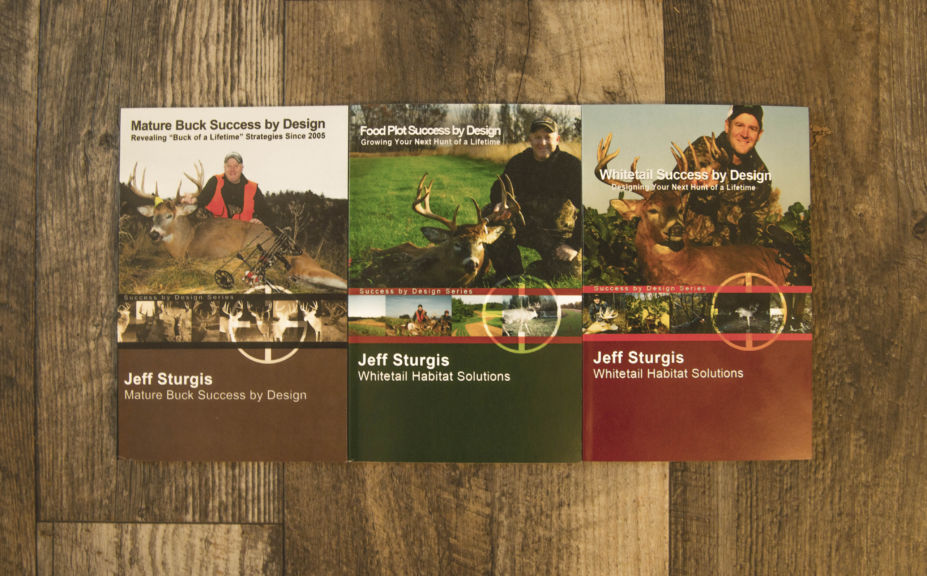 *For a complete set of advanced whitetail hunting and habitat strategies for both private and public lands, make sure to check out my books titled,"Whitetail Success By Design" and "Food Plot Success By Design".
Let's face it, bucks need to, and often completely relocate from the area that they lazily inhabitat during the Summer, to where they hide out during the Fall. Whether it's the annual habitat shift, a little too much hunting pressure or a combination of both, early season giants often give you only one sit to make it happen and when they do, you have to make certain that your efforts count! It pays to have a rigid set of early season buck tactics that you can apply to your hunting efforts.
Precision Early Season Buck Tactics
1. Adequate pre-season archery practice
There is sure a gray area for defining what "adequate" is. After 30 years of bowhunting practice and extensive high level archery competition I feel I am finally narrowing down how much I personally need to do to prepare. When in doubt? Over prepare! For some advanced archery shooting tips to help you harvest your next early season buck, try reading either "How To Cure Target Panic" or "5 Ways To Shoot Like A Pro".
2. Multiple pre-hung stands
There are times where I have had over 50 stands ready, in 3 states...but the effort has always been highly worth it! Buck patterns change from year to year and whether you are hanging a stand that will not be used until a Peak Rut toe numbing morning, or not until the next year, you will enjoy being well prepared. If a buck decides to not follow the script, than try using a climbing stand as a last resort. I will not hunt an area for a mature buck unless I can get in and out without making any metalic or other unatural noises, so make every attempt to be prepared for the whims of a mature buck travel route.
3. Defined buck travel through trail cams, personal observations and scrapes traps
I greatly enjoy using trail cams, and even a little personal observation if possible. However, do not underestimate you abilit to track a buck's travel patterns through scrape traps. By creating open soil patches where secure beddng corridors meet field edges, or even enhancing perennial social scraping areas, you can easily be able to distinguish the tracks left by a Summer giant, vs smaller bucks, does and fawns. This isn't a bad tactic for public land as well!
4. Wind direction strategy
Make sure that you know exactly where the wind blows when you plan to use your treestand. Evening thermals fall, but not until the temperatures begin to do the same. Often for a high quality evening sit you will need to consider 2 winds, including: Pre-thermal influence, and post-thermal influence. Also the "prevailing winds" can be highly deceiving, so make sure to read "Myth Of Prevailing Hunting Winds".
5. Non-invasive evening entrance and exit routes
Being non-invasive often has more to do with how far you can go out of your way to avoid bedding areas and food sources, than it does making sure that every leaf and piece of natural debris has been taken out of your access route. A slow, patient walk through natural debris and well away from bedding areas is always much better than trying to sneak in close on a "quiet" path. Focus on a conservative approach, perpendicular to the intended line of evening mature buck movmennt. And finally, evening sits during the early season can offer extremely high value opportunities! Make sure that you don't blow out a high value evening sit, but using a morning stand that is possibly invasive for a sit later in the day.
6. Adequate weather conditions
If the temps are unseasonably high, then it may be of great benifit for you to exercise a little patience when it comes time to defining your own personal, "opening day". I believe hunting pressure, is often what directs mature bucks to their preferred Fall habitats. If your are only going to get one chance, make sure that is during weather conditions that create the highest liklihood that a mature buck will be on his feet during the daytime hours. A forced sit can leave unwanted hunter scent for hours after for a Summer giant to discover, when he finally does decided to move towards his evening food source during poor conditions. For more info concerning early season weather patterns, check out "Timing The Bow Season Opener".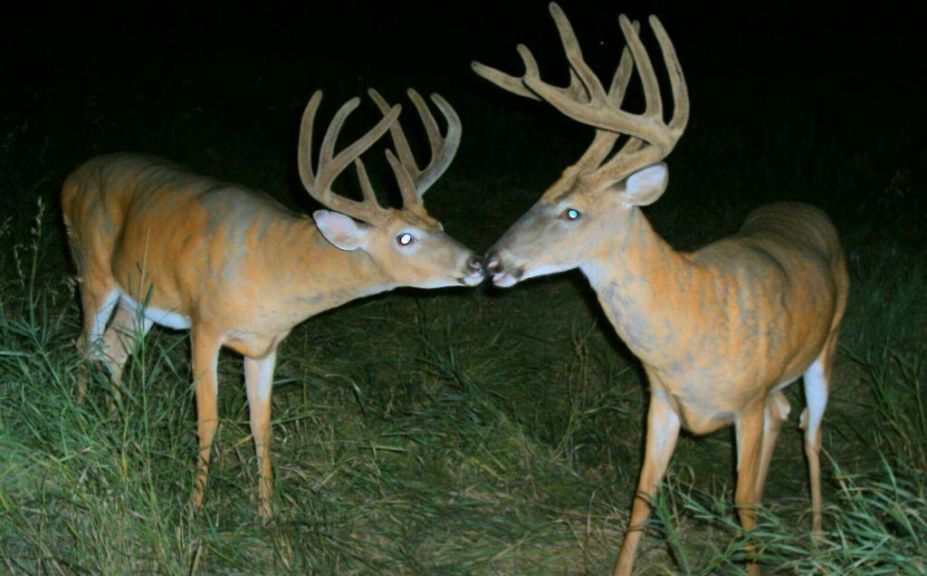 *Regardless of the reason, mature bucks often disappear during October. Check out how to increase your daytime October mature buck sightings by reading, "October Lull Hunting Strategies".
Conclusion
The irony of a solid set of early season buck tactics for one sit, is that when executed correctly, they should provide for even more quality sits. By designing non-invasive access routes to pre-hung treestands, defining a wind strategy and hunting quality weather conditions you will find that you not only spook fewer deer, but that deer should be feeding early and often. Early feeding activity provides early movement, which keeps the deer in the food at dark, and away from your stand departure activities for a clean exit. It also makes sure that the young bucks, does and fawn travel by first so that when the mature buck aims to enter his evening food source after every other deer, he will still pass by your location during shooting hours.
It pays to take nothing for granted when it comes to realizing the potential of an early season sit for a buck of a lifetime. If your tactics are solid and a giant Summer buck is available for harvest on the lands that you hunt, try focusing on one, quality sit in your stand so that you don't miss out on the high value, but fleeting opportunity of an early season hunt.