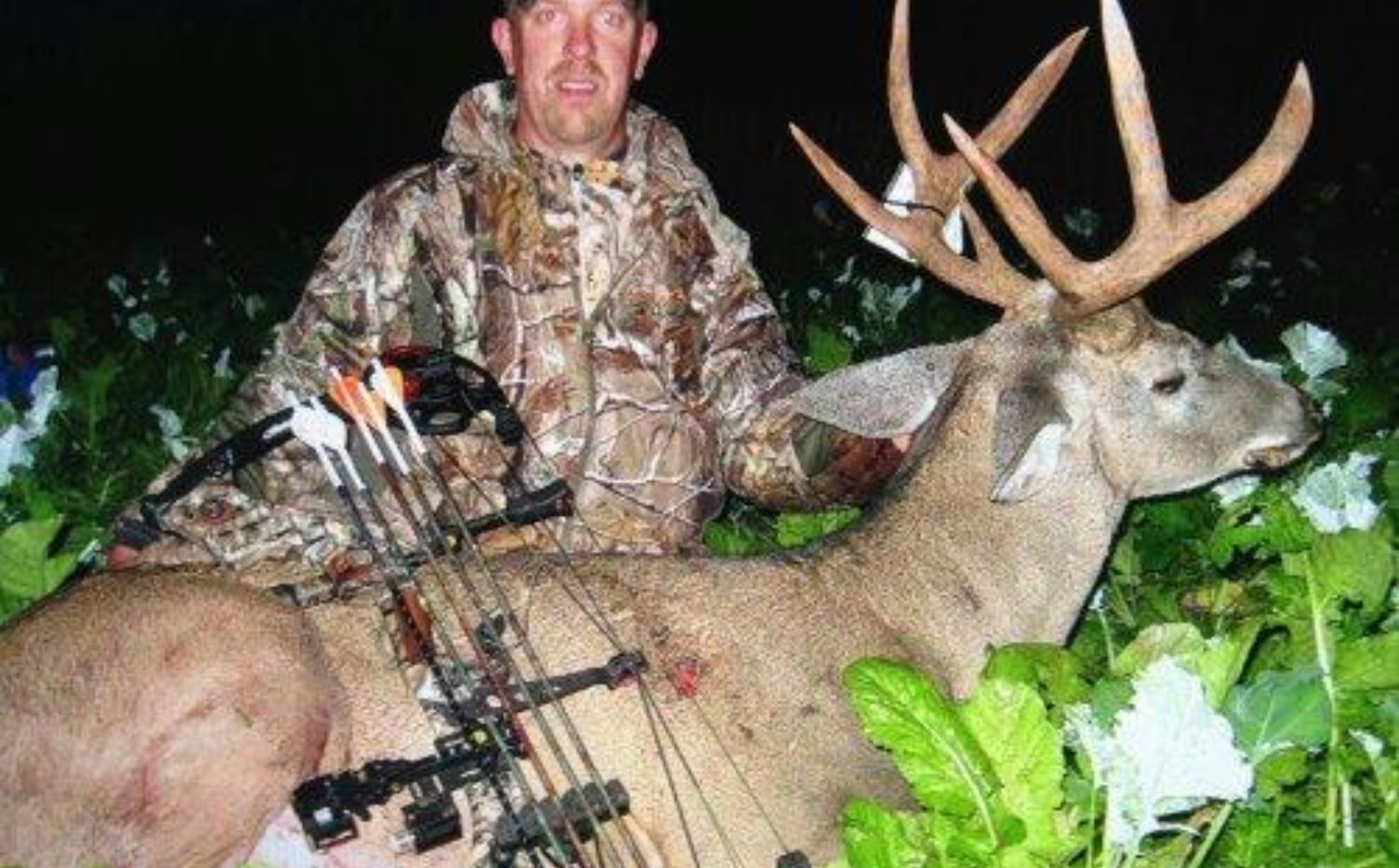 The rewards of experiencing consistent early season whitetail success takes a solid plan, dedication, a LOT of hard work and a good dose of personal hunting skill. At the same time, there is a bad side to a potential quick, surgical strike… Several of my clients were able to connect on some great deer on opening day this year, but one client not only did it this year, but last year too…all in under 4 hours off hunting for both years combined! That's a pretty good record of success on mature bucks, but it is certainly is a reflection of a lot of planning and hard work.
Jared took advantage of WI's early season bowhunting cold-front to shoot his 2nd mature buck in a row on WI bow season openers. Both his 2013 and 2014 bucks were on his short list of "target bucks" and I kidded around with him that he isn't getting much practice at the actual act of "hunting"…he might end up getting a little rusty! However, part of the act of hunting includes preparation, and Jared is one of those guys who has tried to do it all:
1. Completed at least 80% of his whitetail design during the first Spring and Summer, and at least 95% of the plan by the 2nd summer. 2. Dedicated to establishing a consistent diversity of the recommended food plot forages 3. Worked extremely hard with long hours of cutting bedding areas and travel corridors 4. Installed waterholes to compliment deer travel from dry bedding areas to evening food sources 5. Completely committed to protecting the movements of bedding areas to food sources, including during his access to the land to hunt or check game cams, while on treestand and even after his early season harvests have taken place. 6. Applying years of his own personal hunting experience , skill and success to his entire surgical approach each and every time he climbs into a treestand. Jared's efforts have prepared him for success…and he has found it again, which further illustrates how hard work can create a lot of "Luck". I have personally enjoyed experiencing that form of luck while hearing the stories of hunters across the whitetail range, repeating itself over and over again during the past 11 seasons of designing whitetail parcels across the country. The vast majority that immediately work to install at least 70-80% of the recommended improvements for their land, experienced immediate results, proving that you can consistently create your own level of luck.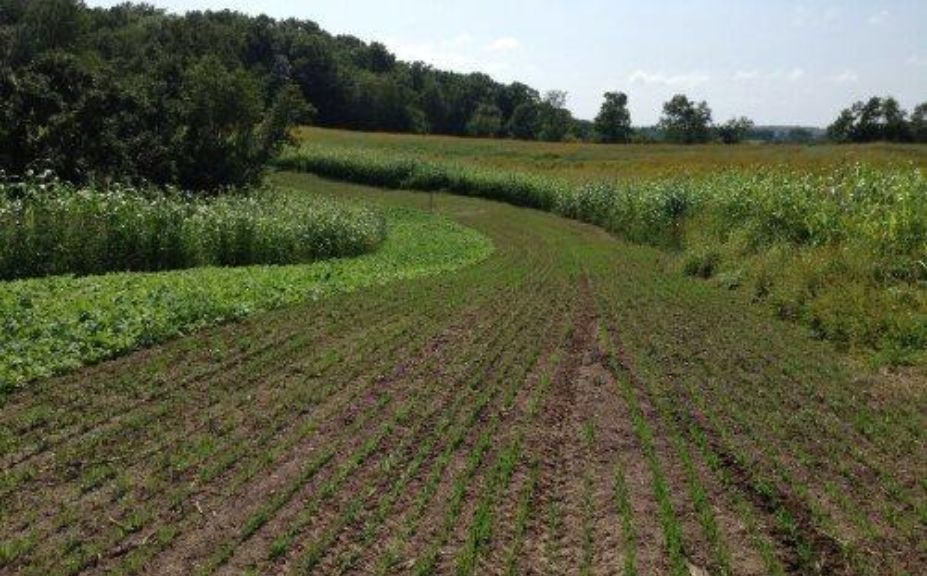 I love this time of year, and the stories of success that I get to take part in! I also love working on my own land, and this year is another solid reminder of effort equaling reward. I am just hoping personally that my LATE habitat and hunting efforts on my own hunting grounds will be rewarded within the next 6-8 weeks. Consistent early season whitetail success is there for the taking, on most lands. It takes a lot of hard work and dedication…and it is very enjoyable to see a guy like Jared experiencing the rewards of all his extremely hard work!

What about you? Are you ready to create your own "Luck" this season?