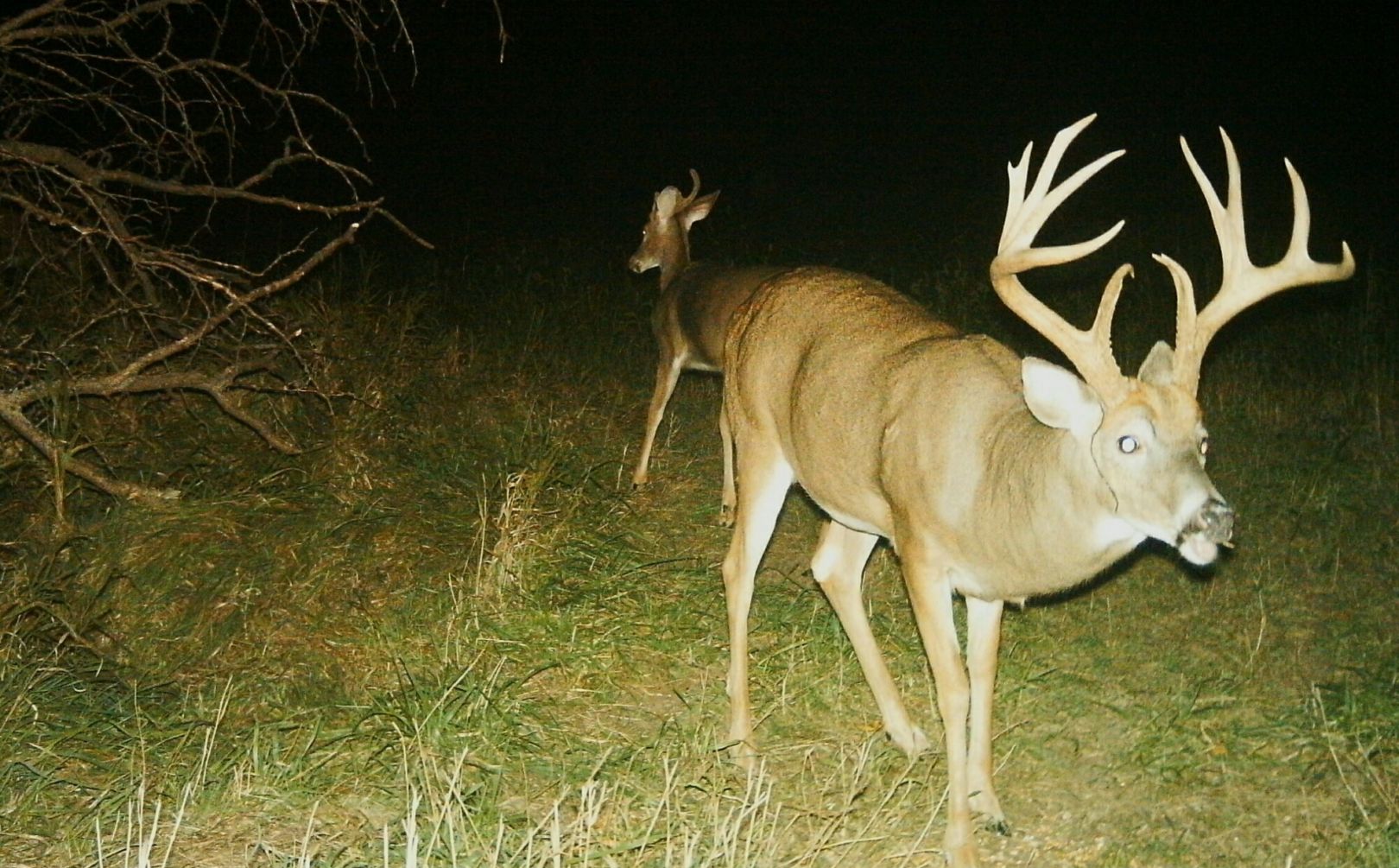 From what I have experienced there are two distinctly different mature buck staging areas. The first staging area is the typical food source staging area that is very difficult to hunt, often becomes overhunted quickly and potentially should be avoided if you desire to maintain the integrity of your hunting parcel deer movements. The other staging is my favorite, and what I like to refer to as a bedding staging area, or back staging area. The bedding staging area is where I have killed the majority of the the mature bucks that I have shot and I believe if you learn to identify and hunt this staging area, your success rate can explode when it comes to consistently honing in on the oldest bucks in the neighborhood.
Which staging area should you hunt and why?
Learning to identify the 2 varieties of staging areas is critical to your success, for different reasons:

1) Food Source Staging Area
-The food source staging area is the last secure piece of cover before whitetails exit to the higher risk setting of a major food source. A food source staging area will only be used during the daylight if it is the last stop from secure bedding areas to secure travel and finally to the staging area. If any piece of the movement is overly pressured, the entire line will be compromised. Numerous rubs, scrapes and doe bedding frequency often create a tempting scenerio that hunters can't resist, but they often should! Food source staging areas offer a low risk portion of habitat for mature bucks to hold up and stage within, that if pressured, can instantly turn into a nocturnal gateway to food. If a mature buck doesn't feel comfortable lingering in this staging area let alone the food source, movements may not just become completed entirely after dark, but often turn towards safer options on neighboring properties. I have observed mature bucks stopping in this area of movement for up to a 1/2 hour or more, while they seem to assess the level of risk before proceeding. With the high potential of lingering deer, doe bedding opportunity, heavy food source use and the staging area's often hidden location within the habitat, the ingredients add up to one risky hunt!
2) Bedding Staging Area
-A bedding staging area is the first piece of secure cover that a mature buck filters into when he exits his bedding area. The location is often a confusing occurance for hunters because the cluster of deer sign does not directly relate to food, but it is often too open to be an actual bedding area. Many of the bedding staging areas I have personally harvested bucks within have been located 200-400 yards away from an afternoon food source, and within 100-200 yards from a mature buck's daytime hideout. Bedding staging area habitat is often a mixed bag of moderate stem counts of middle aged stands of timber, leveling topography and some type of habitat diversity, whether that be a random hinge-cut area, stand of scattered conifer or collection of blowdowns and early successional growth.
The sign in and around a bedding staging area often resembles a star or burst pattern, which reflects a mature buck's movement through the area. Instead of lingering within the location, a mature buck typically will enter, tear up the woods briefly through a series of rubbing and scraping activity, and then proceed at his whim in the direction of his preferred afternoon food source. Rub lines and a few scrapes in several direction resemble a burst of both a cluster of sign and the resulting lines of movement, as bucks quickly move towards their destination. Unlike a food source staging area, mature bucks often pass through a bedding staging area up to an hour prior to darkness, and are only present within the area for 5 minutes or less.
*Check out this video of a food source staging area. Should you hunt it? In this location we didn't, and it paid off in huge ways for us, for more than a decade.
When does a mature buck enter a bedding staging area?
Bedding staging areas are not just used for afternoon movements. This is also where I have harvested many bucks during the morning hours before they return to their bedding areas, as well as during the late morning when a morning-bedded monster decides it is time to go for a cruise. Afternoon bedding exits, morning bedding entrances and cruising focal points area all reasons a mature buck will travel through a bedding staging area, often making a stand location within the area a candidate for a quality all day sit.
A Great Place To Hunt!
With a combination of quickly passing bucks, remote locations and all day usage, a bedding staging area is not only a great place to hunt, but a safe place to hunt. Away from the many eyes of doe family groups that prefer to bed closer to food sources, as well as the cluster of deer that frequent afternoon food sources, this back staging area can turn into your #1 location to hang a stand -or 3 or 4! In a bedding staging area I like to cluster complimentary stand locations that can be used for nearly any wind, morning and evening access, as well as 1-3 access and departure routes. The variety of stands allows you to skip around to different stand locations while minimizing your hunter impact over the area. By locating each stand 60-100 yard apart, you can often chip away at a specific mature buck using the area, over several quality, precision sits throughout a period of 2 months or more.
Bedding staging areas are not located within a major food or a bedding area, so the opportunity to spook deer is minimal. While at times an apple tree or random white oak can elevate the quality of a back staging area, adding a small kill plot can often destroy it. Why? Because the risk factor associated with food in general can turn the location into the end of the movement, and not the beginning, while displacing a quality mature buck bedding area.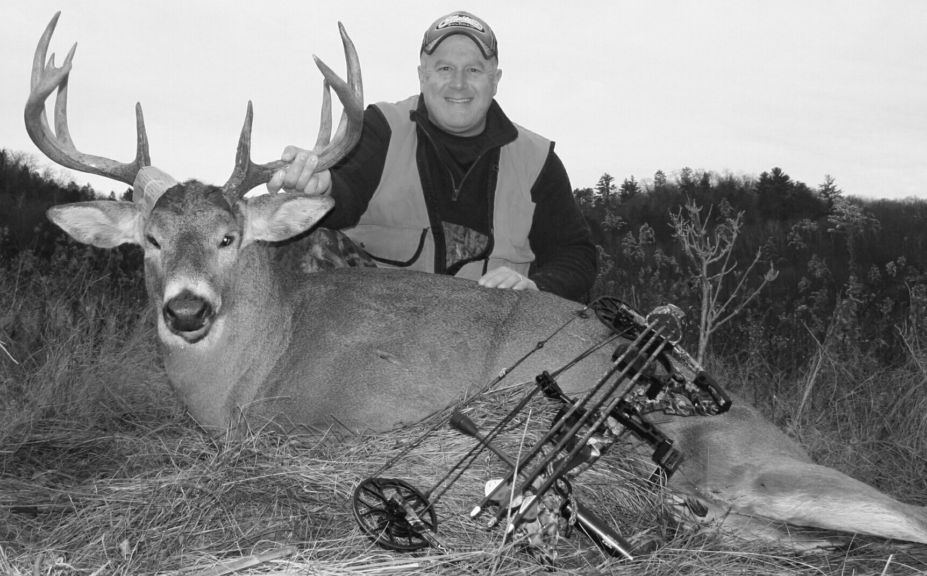 *This was my last bedding staging area buck, harvested on the 9th day of WI's gun season about 20 minutes before dark. It was the 4th time I had seen him from 3 treestands, all within 60-70 yards. To find out more, check out how to hone in on "Your next Target Buck".
Which staging area do you hunt?
Never underestimate the power of two deer season aspects when it comes to a staging area:
1) Food source staging areas need to be highly protected
2) Bedding staging areas can offer the best stand locations in the woods, with the least risk of hunting
Have you hunted a bedding staging area? If not, give it a try this season and you may just create your next favorite stand location.