Forget the Lull; Capitalize On Cold Fronts
The early weeks of October often trigger cries of a phenomenon most commonly referred to as "The October Lull." Experienced hunters know that this brief period of inactivity is easily conquered. Another significant cold front came sweeping through the midwest this week. With falling temps and rising pressure, Jeff and I were both eager to climb into the stand to find s mature buck; despite the alleged October Lull.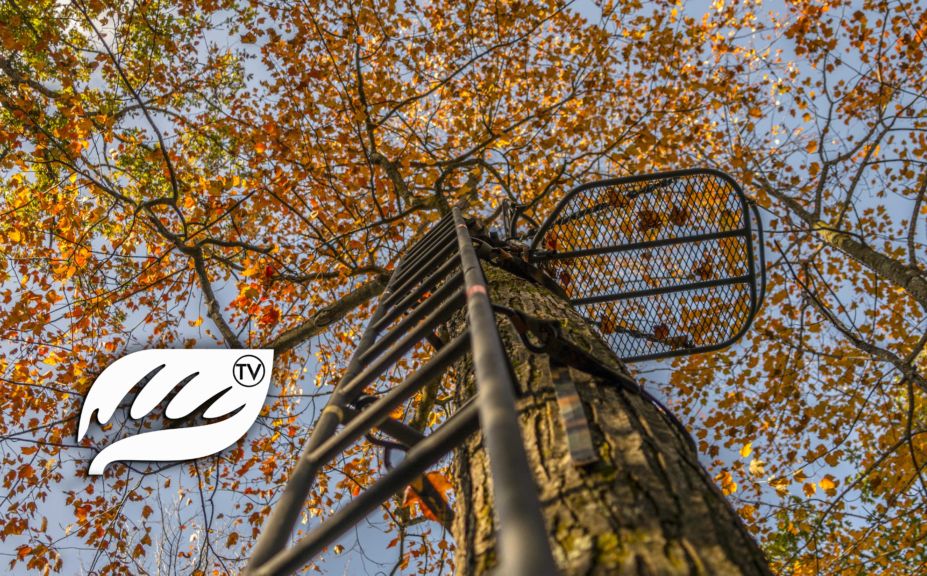 We crept into the stand location, and checked the trail camera located 15 yards from the base of the tree. Numerous bucks had recently freshened the scrape and licking branch that the camera watched over. With several mature bucks in the area, we were optimistic that an encounter was likely. Crisp Northerly winds and falling leaves reinsured our confidence, but as dark began to set in, we had only seen a few does and fawns. With camera light dwindling, a buck materialized from the brush at 30 yards. I struggled to find the buck in the viewfinder, but managed to catch a brief shot of him scraping his antlers through a low hanging branch. As he stepped out into the clearing, I could tell it was a mature deer, in fact, I recognized him. It was Diego, a 5 year old buck that Jeff has had his eyes on for 2 years.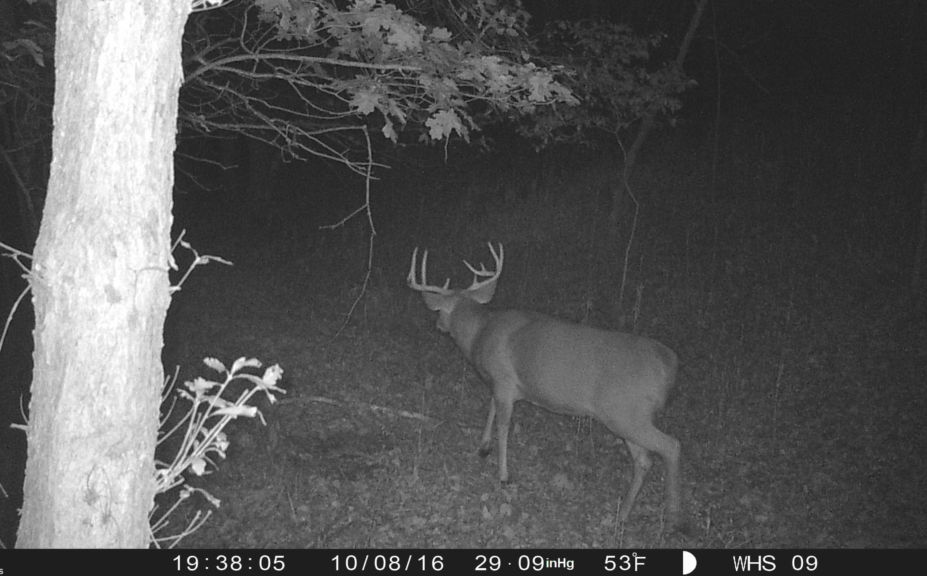 I watched this buck on trail camera all summer long on a neighboring green field about 3/4 of a mile to the East. To see him stride through the goldenrod in the flesh under 15 yards from our tree caused me to shake almost uncontrollably; and I was merely running the camera.
I saw Jeff struggle to clip his release as Diego sauntered to the scrape. As I struggled to keep Diego in the dark and grainy frame, I waited eagerly for Jeff to draw, but he never did. After watching diego for what seemed like an eternity, his shadowy figure disappeared along the ridge. This is the closest encounter I have ever had with a mature buck of this caliber, but Jeff ultimately decided that it was too early in the season to shoot Diego. With plenty of season ahead, Jeff is confident that more encounters are likely. Perhaps next time, in better lighting, Diego won't be so fortunate.
By Dylan Lenz
Products Used in This Video
Carbon Express Arrows & Broadheads