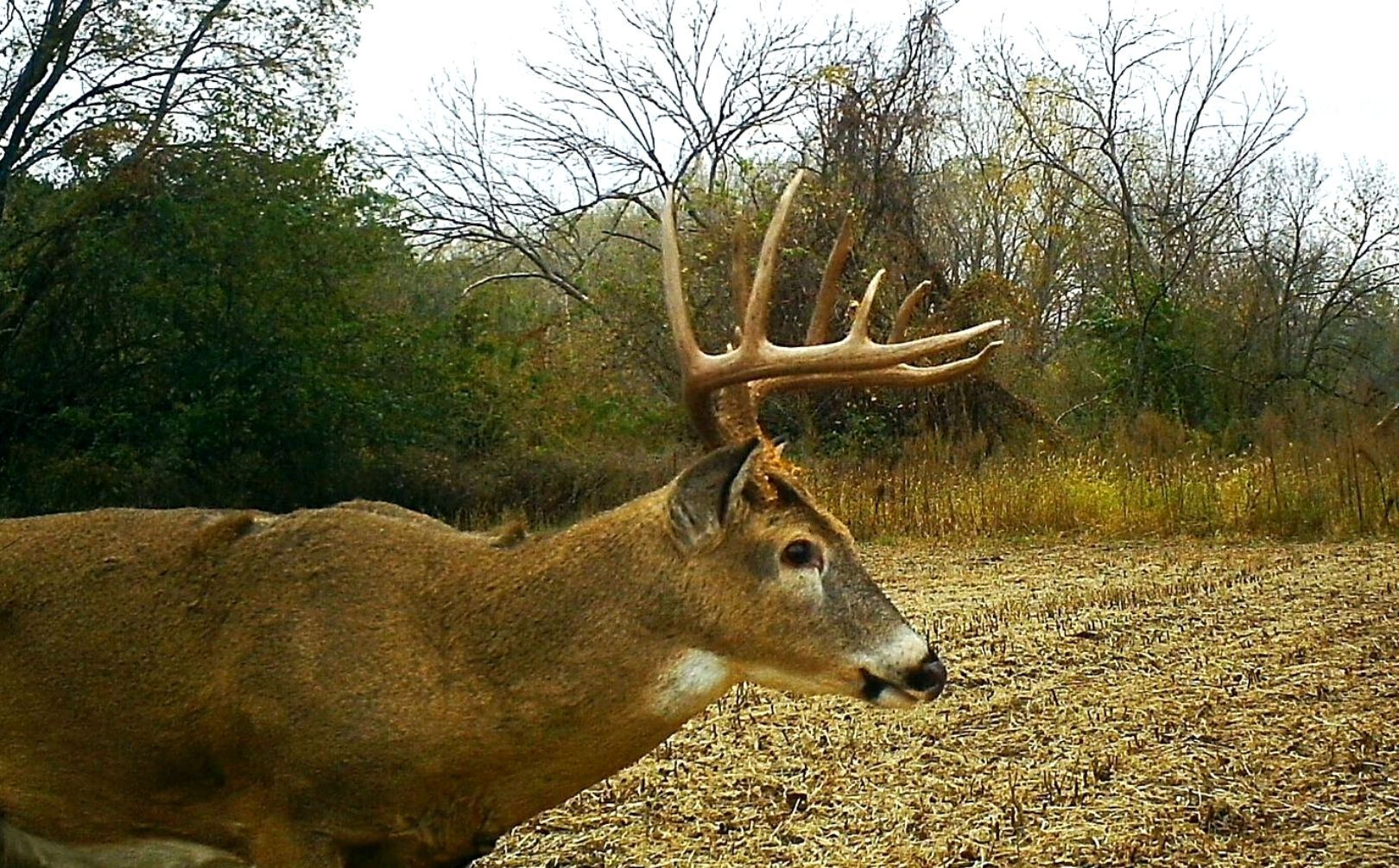 In the North 1/2 of the Country, whitetail rut activities will begin in full force, this week! Like every other rut, the 2017 rut will begin soon and end quickly. It is important to make sure that you do not miss the beginning, because there are exceptional days in every phase of the rut.
When Can You Tell That The 2017 Rut Has begun?
Let's face it, often a lot of rutting sign pops up before does are actually being bred. Which will be the case this week. If you have 1 or more mature bucks around, you can expect a LOT of sign, very shortly! Are does still bred during warm weather? Certainly and I believe most of the time at night. However, one thing is for certain is that when the days turn cold during the last 7-10 days of October, you can expect bucks to be tearing up the woods at a level of intensity that isn't even close, when the days are warm.
Scrapes have been popping up everywhere. They are out here in Southern Ohio on the public land I hunted last week, and they are showing up on my home grounds of SW WI and everywhere else a whitetail roams in the North 1/2 of the Country. However, this weeks rutting activity will kick into overdrive! Some believe the rut has already started, but the recent flurries of activity are nothing to compare to what is about to happen.
*It's pretty easy to make sure that you don't miss the best days to be in the woods during the 2017 Rut, if you follow this Whitetail Forecast Formula.
Rut Lessons Learned About The Pre Rut
For several years my hunting partners and I would travel 7 hours to hunt every long weekend. From 2002-2005 we skipped the weekend that fell in the range of 10/22 to 10/25 in favor of returning for the first few days of November. Boy, did we make a mistake! While 10-15 scrapes would be opened up by the 15th to 18th of October, every single year, we would return 2 weeks later to find that 40-50 scrapes were active and open. When did all that activity take place? During the last 7 days of October, which is why you can not afford to miss this golden opportunity for when weather and traditional Pre Rut timing, come together.
Conclusion
This is a bittersweet time of the year for me personally. Like you, I scout, plan, work and dream of giant bucks cruising on frost-crunchy leaves during this time of the year. The only problem? The 2017 Whitetail Rut is coming in hot, and it will be gone in just a few short weeks. That is why, you just can't afford to miss some of the best days of the year, whether they take place during the last 7 days of October, or the first 20 days of November. I can't wait to ride the rollercoaster of cold fronts that take place throughout the entire rut. This weeks cold front is the beginning that can not be missed, in favor of "better" days during early November. Enjoy these fleeting 2017 Rut moments and stay safe!