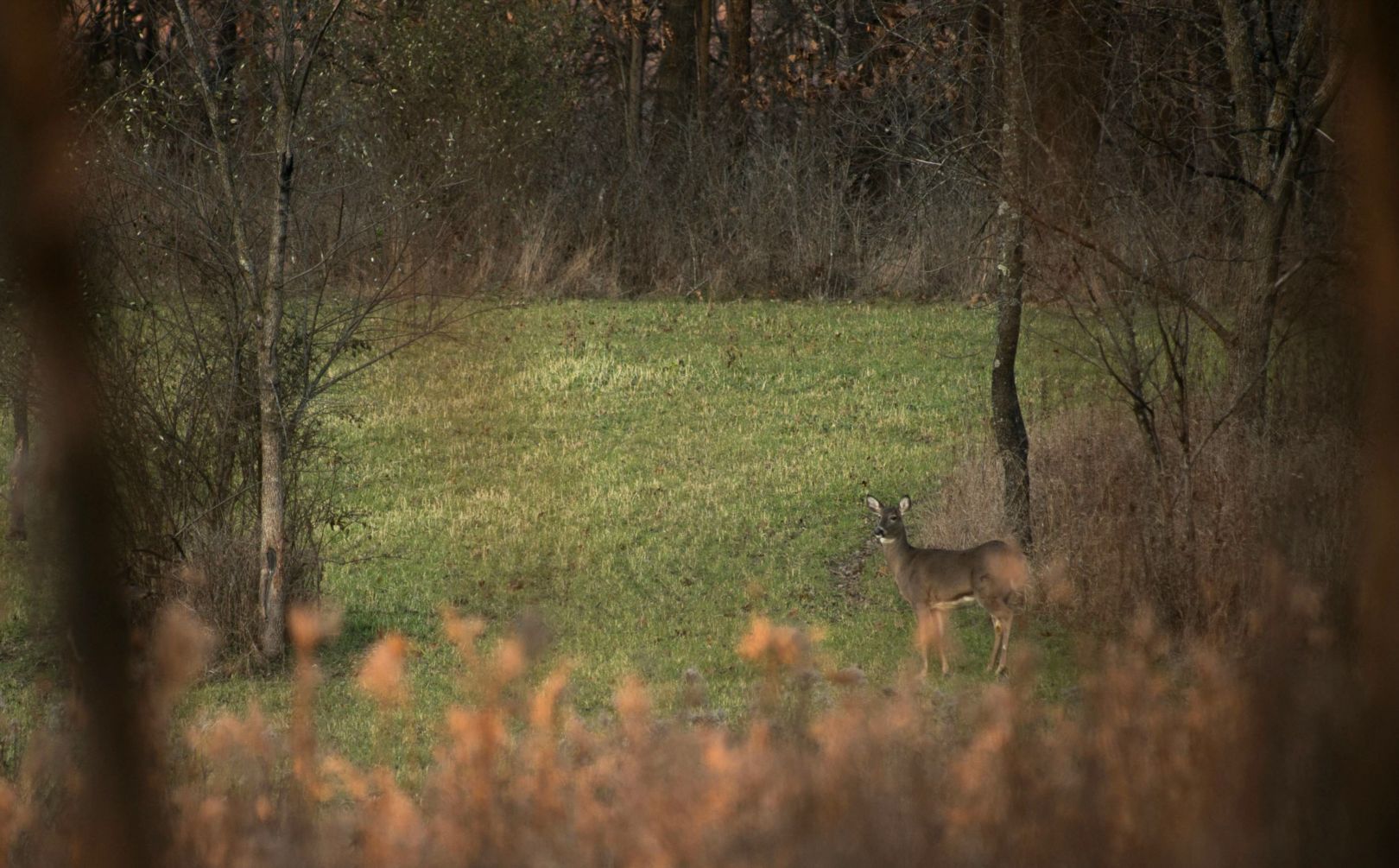 Let's face it folks, without effective screening, food plots can be risky to the entire deer herd. Screening your food plots offer several great strategies for the savvy land manager, in particular if your goal is to create buck bedding areas. Do you want to have bucks that bed on your land? Then screen your plots first, to not only significantly reduce the risk level to the entire local deer herd, but to create several hunting advantages as well. However, screen users beware, because there is one the of deer screening planting that should never be used within your food plot screenings. Make sure to read the conclusion below, to find out what planting type to avoid at all costs!
*Planting a quality Food Plot Screen in the form of switchgrass or a fast growing plot screen combo, is often the first step towards attracting bucks to bed on your land. My favorite screening varieties come from Northwoods Whitetails, and I have used John's screening products for several years!
Food Plot Screening Advantages
There are several important reasons for keeping your food plots screened and while some are fairly obvious, there are some less obvious advantages that are far more important as they relate to your entire hunting parcel. So much emphasis is placed on "buck bedding" habitat, when if you don't offer several other necessary habitat ingredients on your land first, you will have no room leftover for bucks. Screening your food plots is probably the most missed factor for creating buck bedding on your land, along with several other great strategies!
1. Food Plot Screens - The Obvious Choice
Plots screened with Egyptian Wheat, switchgrass or other grass varieties create the level of seclusion that deer need to feel comfortable moving throughout your food plots during the daylight. With a low level of risk and screened plots, a mature buck may not only be comfortable cruising into a small hunting plot during shooting hours, but he is actually forced to, if he wants to find does that may be feeding within the plot. Instead of a mature buck being able to view a food plot from 100 yards away in the timber, he has to move close to the plot to see inside the screening of your choice, which makes him much more vulnerable to a nearby bow stand; a bow stand that you can actually access because your food plot is screened.
2. Screenings Reduce Parcel Risk - Often Missed
When your food plots, bedding areas, waterholes, mock scrapes, travel corridors and any other whitetail habitat feature is screened from you, the entire parcel experiences a level of lower risk and stress to the entire deer herd. And stress does not only come in the form of human related activities! Instead, I have experienced on hundreds of parcels in over 20 states, that deer need to be separated from each other too, as well as predators. That's why staggered plantings are highly preferred over rowed tree plantings, because when the line of site is decreased on your land so is the level of stress and risk to the local deer herd. Screening your food plots is just the first step in the entire process of lowering stress levels on your land, and ultimately creating the potential for mature buck bedding on your land.
3. Plot Screening For Layered Bedding - Critically Important But Rarely Addressed
Having enough room leftover on your land, begins with making sure that the doe family groups that use your habitat on a daily basis, are bedding as close to your food plots as possible. In fact, that's why every food plot should be planted with the same food plot mixture, every plot should be screened and therefore every food plot should have adjacent doe bedding that you can count on, for the entire hunting season. Often creating doe bedding opportunity adjacent to a food source begins by merely screening the food plot. Does rule the roost! If the first line of bedding opportunity isn't until 100-150 yards into your habitat, then that is where does will take over and bed. On small parcels you can not only quickly run out of room when considering hunter access and the amount of available total acres, but you can push a mature buck so far away from your food plot, that he doesn't necessarily relate to your food on a daily basis. Also, if a buck is placed too far onto your neighbors land, it is quite possible that he isn't protected to your standard, and he never actually grows to the age of maturity. A mature buck is the last step in the habitat puzzle of screened food sources, used to defined adjacent food source bedding opportunity, and then finally enough room leftover for mature bucks.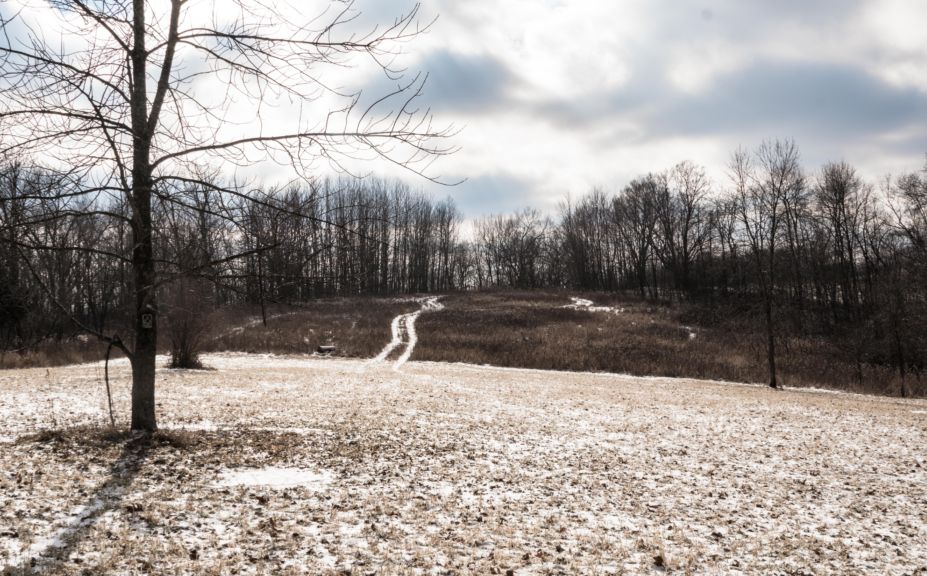 *A lack of time led to this food plot not being screened effectively. You can bet that this season that there will be at a temporary wall of Egyptian Wheat surrounding the entire field, with the beginning of more permanent back up of Switchgrass.

Conclusion
Hunter access, cruising daytime buck use, lower parcel stress levels and most importantly layered bedding opportunities, all begin by screening your food plots. Whether you hinge, berm, plant or use the natural lay of the land to hide your food plots, screened food plots are much more than just a habitat option, they are a necessity. However, one major point needs to be made when it comes to screening your land: Never use food as a screen! Corn, various sorghum varieties and sunflowers are just a few examples of plantings that should be avoided if your goal is to effectively screen. After all, if you are trying to screen yourself from deer or deer from each other, why would you plant food within the screen to bring deer right inside the planting to expose deer or hunters that are on the other side of the screen? Foodless screening is most likely the first step, to a successful deer parcel.