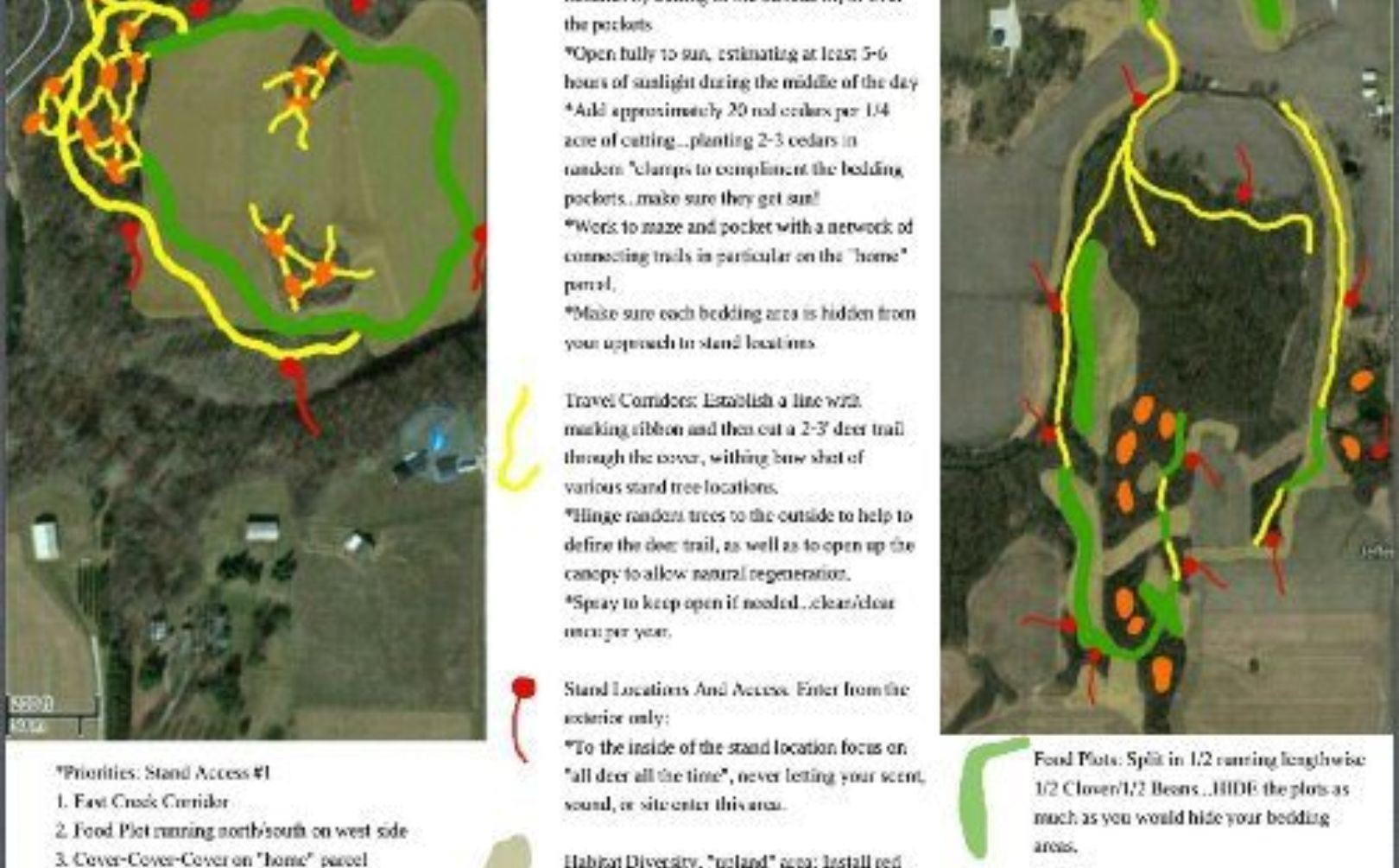 While in the middle of a 7 day client trip in IN and MI, I have really enjoyed the IN visits! Every parcel is so drastically different, even within the same state, and these parcels were no exception. The balance of food and cover is one of the greatest challenges I love to diagnose, and matching that diagnosis to my clients personal resources and goals is a fun part of the puzzle as well! The above client, located in northwest IN, had 2 parcels ofvarying needs and drastically different sizes. In a nutshell, the 35 acre parcel on the left needed a LOT more cover and a LOT less food...with a heavy emphasis on the micro-management of bedding areas. The parcel of over 300 acres on the right needed a much higher definition of bedding areas with various types and levels of habitat improvement with less of a priority of the micro-management of bedding. Also, the parcel on the right needed a much more defined direction of food usage for dictating deer movements across a very large (by small parcel standards) landscape.
Due to the client's habitat experience level, in particular an extensive farming background and profession, certain areas required much less explanation than typical...with fewer overall notes and description than some.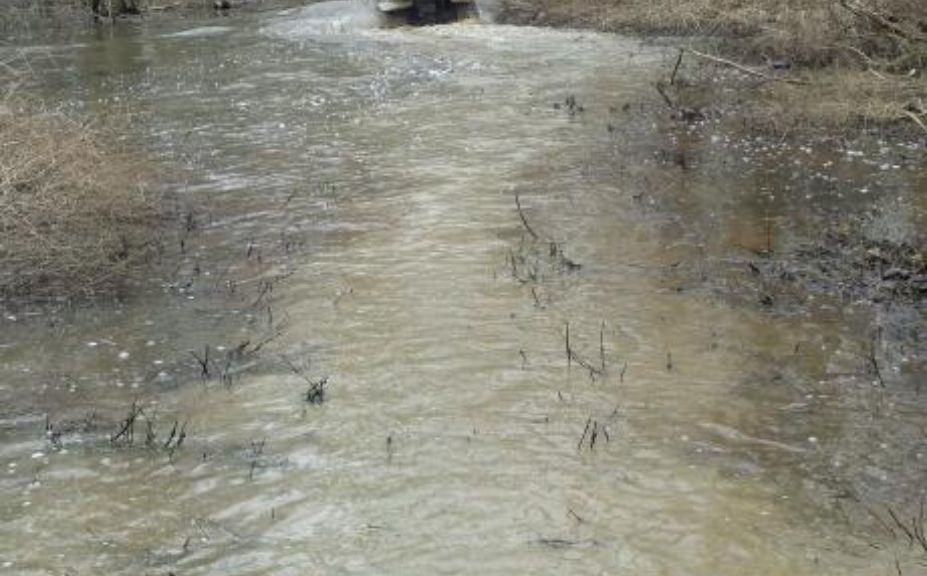 My client in southern IN began with reading about the flood warnings for the immediate area. A problem? No way...just made for some very cool ATV rides through the woods! The property was over 600 acres and featured what I have run into on several parcels of this size...there was not enough food to support the acres of cover. On any parcel, a certain # of acres of cover needs to be supported by a certain # of acres of food...whether that food is in the form of food plots, orchards, mast, browse, etc...it needs to be of high quality and defined or the parcel lacks overall in the amount of "effeciency per acre." At the same time, the parcel featured large portions of open and mature hardwoods that although remote, hidden, and untouched...just not enough of quality or defined cover.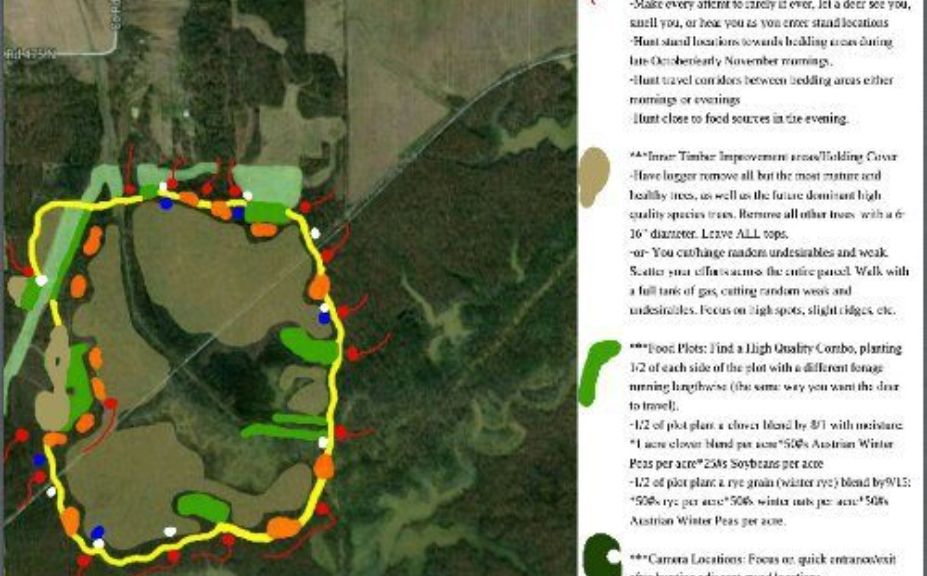 At the same time the landowner is just getting into an extensive food plot and habitat program...new/used ag equipment, new chainsaw, bobcat, etc., so a different level and type of notes were needed, in particular a "timetable" of prioritized habitat improvement events.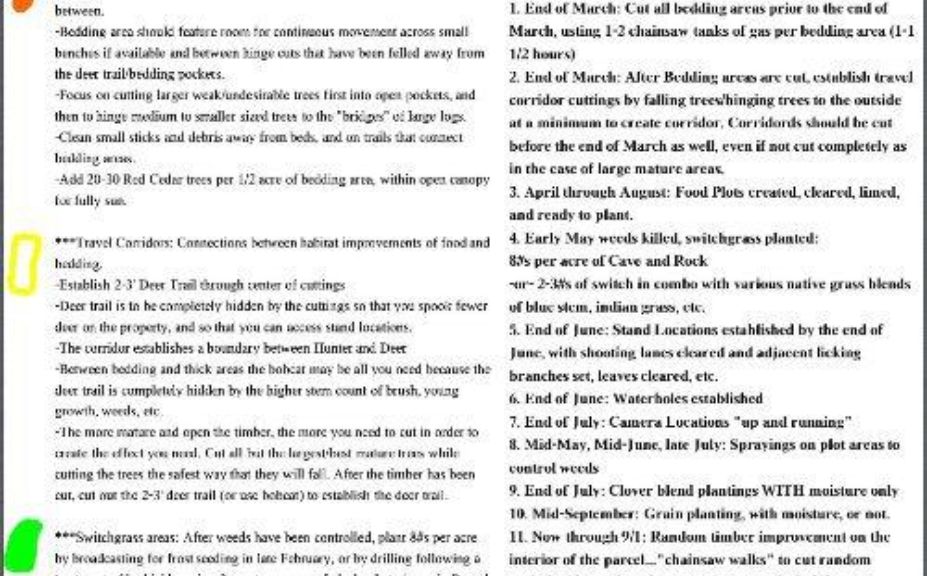 I hope you enjoy a glimpse into what goes into a visit with my clients. My designs are drawn and written with you, immediately after scouting your property together. There are absolutely no "cookie cutter" layouts that work from parcel to parcel...the service is a very personal to both my clients and their parcels. Also, as long as my phone has a signal...I email your design to you before I leave for you to do with what you want; share with friends, post online... it doesn't matter to me, it's yours, and there is nothing better than being able to get started immediately with a solid plan as soon as I leave.