The hottest food plot mix for you in 2017 is impossible to narrow down to any 1 particular blend. In fact, this year I am using 3 blends that combine to create my latest mixes. For over 2 decades my best food plots mixes have had two goals: Season long attraction and forage diversity. 2017 is no different! If you would like to offer food at a time when whitetails need it the most, while giving yourself the best chance of building a quality herd while shooting the neighborhood's oldest bucks, you have come to the right place. Creating a great food plot strategy includes more than great peaks of foraging and attraction. Instead, making sure that the local deer herd experiences zero days or weeks that your plots aren't working for you, is by far the most important food plot trick of them all. The following strategies can be your workhorse for the entire season, so make sure to study each one carefully, so that you can apply one or more to your own set of food plot planting variables.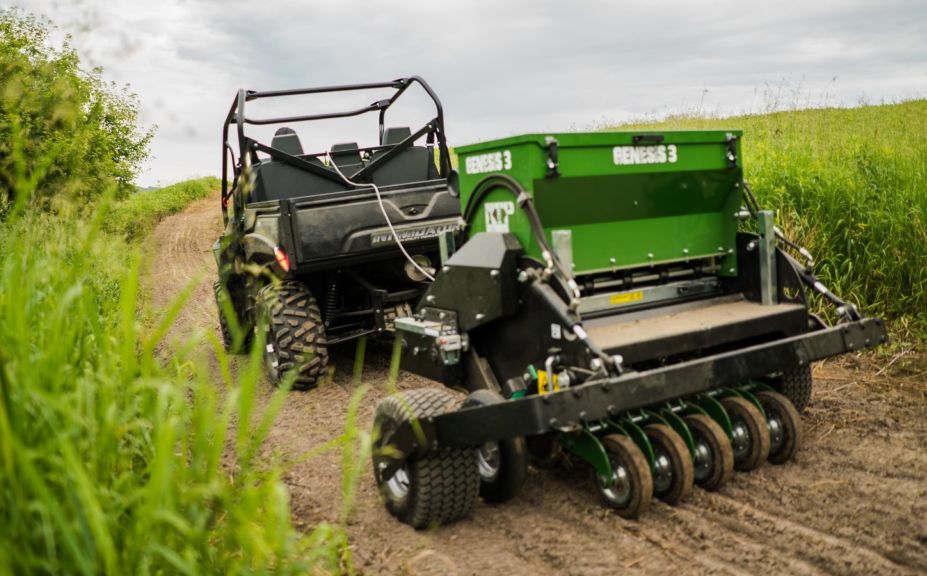 *While my favorite food plot mixes have changed a bit in 2017, a major change has been the use of our no-till Genesis drillfrom RTP Outdoors!
In the North 1/2 of the country, deer have an incredible overabundance of food from the time that spring green-up takes place, until September. However, as October progresses into November and the Winter months eventually take hold, a whitetails food choice continue to plummet. This creates an outstanding opportunity for not only deer hunters, but for the savvy whitetail herd and habitat manager! Not only are the cool season months the best time to influence and improve the local herd, but in my experience, they are the only time. It should come as no suprise to you then, that my annual best food plot mixes are designed to allow you to hunt, hold, grow, protect, advance and shape the #1 deer herd in the neighborhood. The following article is based on the feedback and experiences of not only my own personal food plot practices since 2005, but also from my experiences gained from designing over 600 food plot plans for my clients in 22 states, since 2005.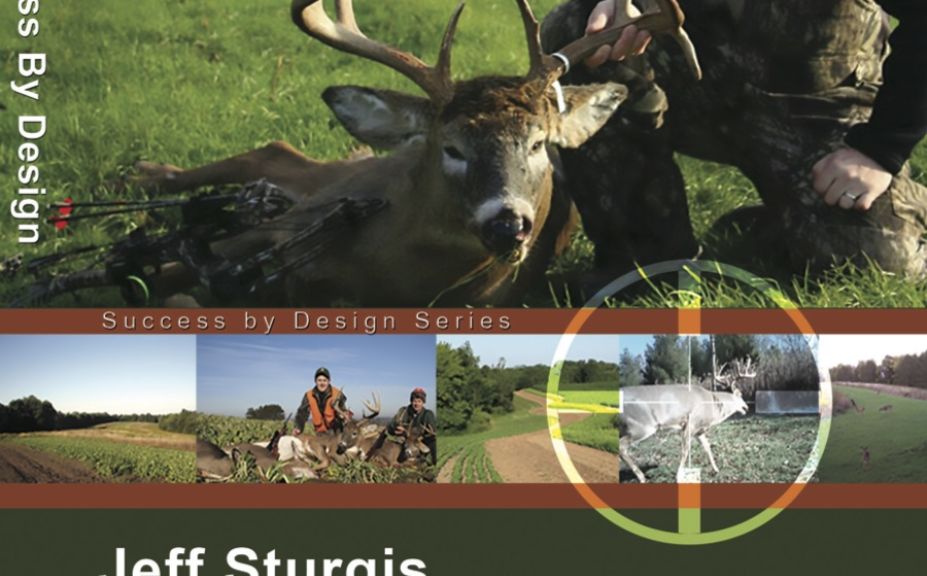 *If you crave advanced food plot tactics, make sure to check out my book of my original Food Plot Strategies!
In 2017 Green Food Plots Rule
In 2017, food plotting has progressed enough that the #1 habitat focus should be to control the afternoon food source movement for the entire hunting season. This focus can happen on parcels from 10 to 100 acres or more with a variety of food plot mixes, but it can't happen without offering enough food to last the entire hunting season. You need to look no further than a quality mix of greens, to make sure that you have enough food to last! While mixed green food sources of peas, oats, rye, wheat, clover, rape, radish, turnips or late planted beans may or may not give you a 10 out of 10 for attraction at any 1 particular week during the season, they can be combined to attract and hold deer adequately, for every day of the season! It is because of this, that the foundation of just about any food plot program should be some mix of greens, follow by corn and then early planted beans, when space allows. As a general rule, once you reach the number of acres needed to provide enough green forage for the entire hunting season, you can then double those acres, and plant the other 1/2 in corn and beans. That seems to be the perfect blend, if you have the space! However, if you are like me, you have to be very careful to maximize the volume and daily attraction in the amount of food plot acres you have to plant on your small acreage hunting parcels! While my focus remains the same this planting season, for various reasons I had to plant 3 different mixes on the 3 lands that I manage, and I expect each mix to control the afternoon food source movement, all season long!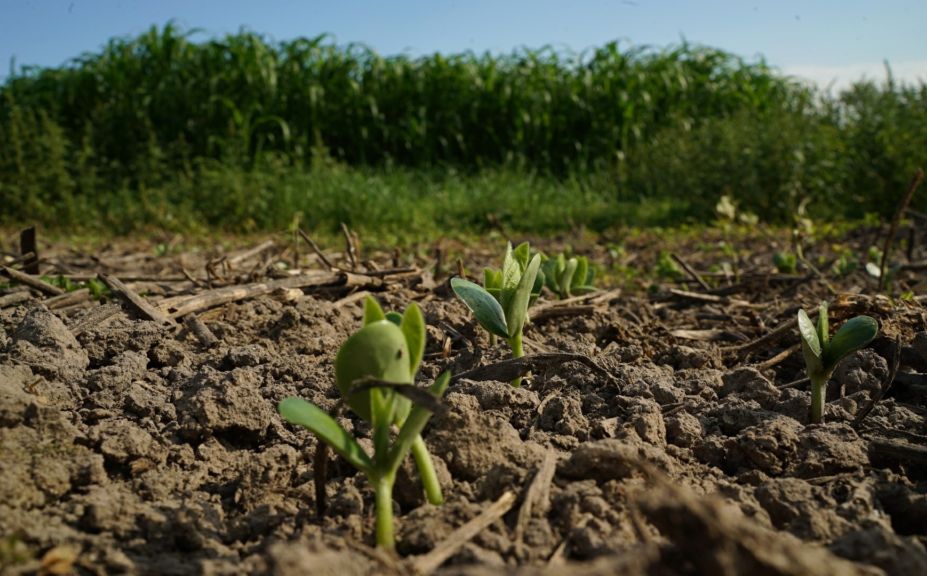 *For their portion of a green food plot foundation, soybeans offer a lot more volume than peas. In 2017, I eliminated the pea portion of the mix, and replaced with a heavy base dose of soybeans.
1. First Parcel Best Food Plot Mix
In the 3rd year of food plot plantings, this parcel offers a unique problem because zero herbicides can be used. With a mix that includes a 100% covering of Winter Rye, frequent crop rotations and mowings can reduce the need for chemicals. While the plots on this parcel are of lower purity and volume that I typically demand within my plantings, we are certainly doing the best we can and the results are still great!
August 1st Planting (10 weeks prior to expected first frost):
* At least 75#s of soybeans per acre on the entire food plot system.
* 7#s Northwoods Whitetails Sweetfeast Brassica Blend per acre on one 1/2 of each plot, seeded into the beans.
Early September Planting (6 weeks prior to expected first frost):
*150#s of oats planted into food plot 1/2 without the brassicas
*150#s of Winter Rye planted over the entire food plot system, covering all beans, oats and brassicas.
While I still have a goal of green diversity and overall volume, I am relying heavily on the Winter Rye's weed suppressing qualities. The rye will be allowed to grow through late May in 2018, will then be mowed, and then tilled into the ground in late July. The brassica and oat halves will then be rotated.
*Don't forget the rain! If your goal is to plant on a certain day and raining is coming a week to 10 days prior, make sure not to miss out. On the otherhand, if no appreciable rain is in the forecast for a week or more, make sure to hold off for at least 2 weeks before planting your first, early layer of your favorite food plot mix.
2. Second Parcel Best Food Plot Mix
Parcel 2 is a great example of what happens when hunters find a new lease and are left to begin their planting efforts in mid to late June, after a full base of weeds have been established. The first thing we did was to spray the weeded food plot locations with a mix of 2 quarts per acre of 41% Glyphosate, combined with 1 pint per acre of 2-4D. These locations had been fallow for a few years, so the chemical application was a great first start! Next, we were able to begin our food plot activities in early August by using our Genesis no-till drill.
August 1st Planting:
*75#s of soybeans per acre on the entire food plot system
*7#s per acre of Northwoods Whitetails Sweetfeast Brassica blend
Early September Planting:
*50#s per acre of forage peas, oats and winter rye, planted into the standing beans and brassicas, with the help of our no till drill. If not drilling into the planting at this point, I recommend cutting the peas and oats and instead planting 150#s of Winter Rye.
What I like about this mix for a new parcel is that I can rely on the high quality instant attraction of the soybeans, combined with the colder season, late attraction of the brassicas. After the first mix is well established, the cereal grain mix of oats, rye and peas will insure a lush green, heavy base all the way thru Spring green-up! In 2018, I will begin my typically recommended 50% rotation of food plot mixes, by planting 2 bases of differing forages on each 1/2.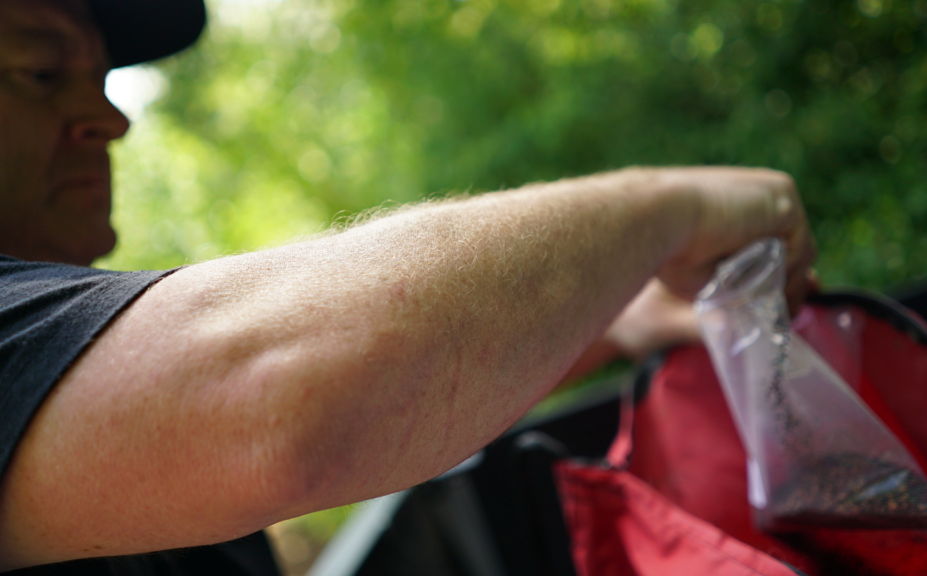 *While there are locations that have a hard time taking advantage of brassicas, nearly every are CAN, and if you didn't think so, make sure that you are trying these proven brassica planting strategiesfirst, before every even considering giving up!
3. Third Parcel Best Food Plot Mix
In the 4th year of annual food plot rotations, my 3rd parcel is well into my yearly best food plot mix rotations. The addition of the no till drill and the ability to plant a high volume dose of late planted soybeans has really helped to refine my general, best food plot mix for 2017!
August 1st Planting:
*75#s of soybeans on one 1/2 of each plot
*7#s of Northwoods Whitetails Sweetfeast Brassica on the other 1/2 of each plot
Early September Planting:
*50#s of oats, rye and forage peas planted into the soybeans
The goal of this year other than volume, diversity and season-long afternoon deer usage, was simplicity! Soybeans create more volume than peas for the early plantings, so why add peas? Northwoods Whitetails has a good dose of tillage radish already, so why add more? I believe that this basic mix on my 3rd parcel, will offer plenty of adequate forage opportunities for the entire season. Accomplishing a season-long deer focus will allow me to capture my herd management and hunting goals, at the same time.
Conclusion
Although each year the best food plot mix that I recommend is always evolving, the same goal of producing season long attraction and forage diversity, never changes. While your green mixes may be different than mine, there is a green mix of food plot forages for everyone to use, that will produce great results on your own lands. These mixes will work in much of the North 1/2 of the Country, with beans and peas offering early foraging opportunities, brassica plantings creating late season feeding opportunities, and the cereal grains of oats and especially rye, for delivering an adequate supply of food for the entire hunting season and into the Spring. Making certain that there are no holes in your offerings is key, and while adding corn and beans will create some climaxes in your hunting season, a solid foundation of greens can fill every single day.