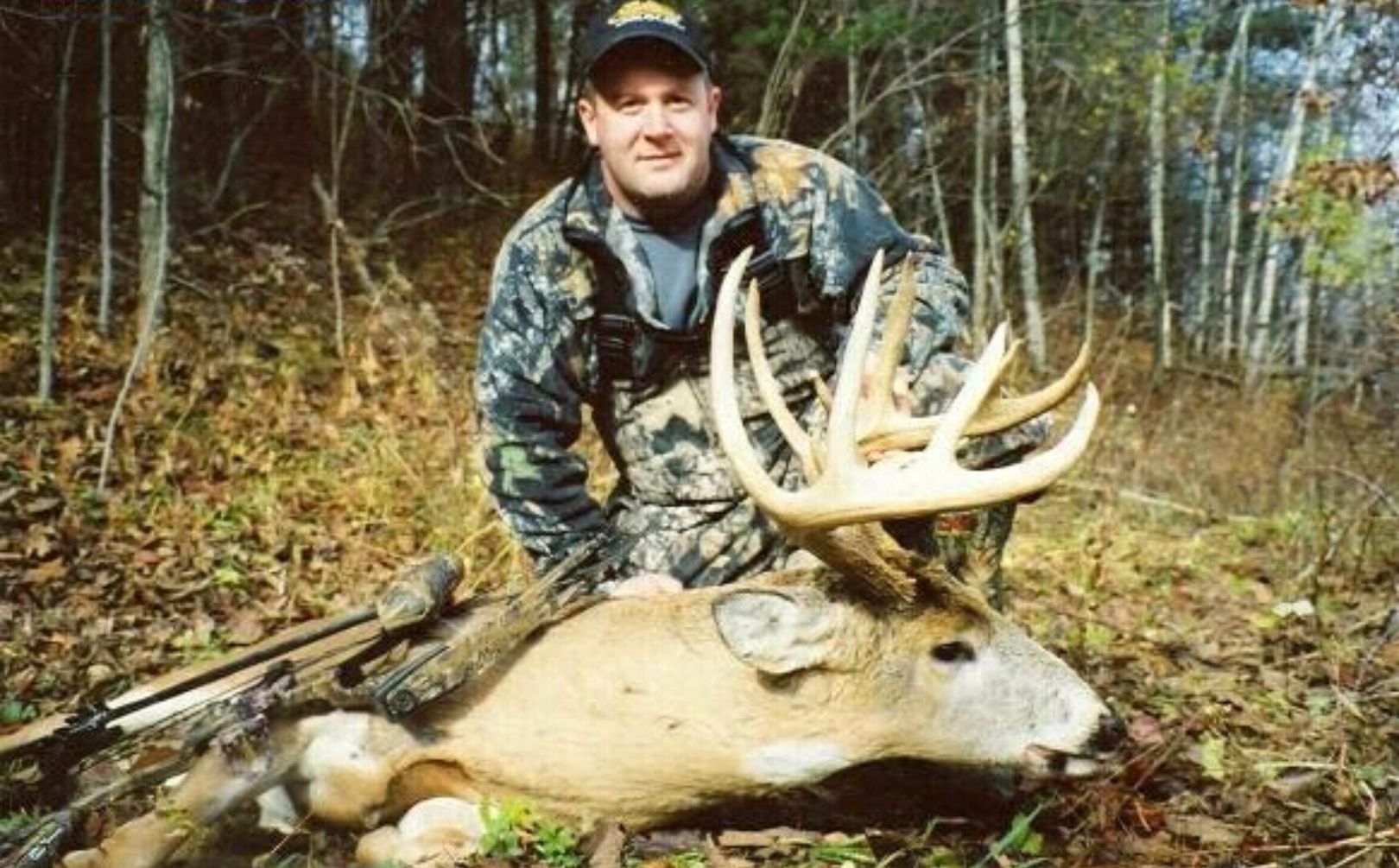 *This target buck experience, created a portion of the story for my latest book, "Turntine and the Poachers".
Strictly following the forecast for an early November cold front, led me directly to my 2005 WI Archery target buck!
A warm start to a 9 day archery, early November rut-hunt, sent me home to spend time with my wife and kids, as well as to catch up on a little work. The timing was right in the middle of the rut, but over the decades I have found that even during the rut, great rewards can take place by keying in on the best weather conditions - while ignoring the poor weather days. After 4 days the forecast was ripe for a return to SW WI, on the heels of a significant cold front!
After this gray-faced old cruiser passed by just before legal shooting light, I can remember the sinking feeling that my opportunity was over. However, 3 hours after daybreak, a set of antlers raking a nearby scrape, instantly made me forget about the numbness in my toes!
The buck slowly made his way from left to right while traveling behind me, giving me a 10 yard, downhill shot. He died less than 30 yards from my treestand. I was so awestruck that I waited for my hunting buddy Karl, to come running a 1/4 mile downhill, before even walking up to admire him.
Key Target Buck Tactics Used
1. Morning pinch-point stand location between bedding areas
2. First time stand use
3. Cold front-only hunting
4. Rising thermals
5. Deer-less access route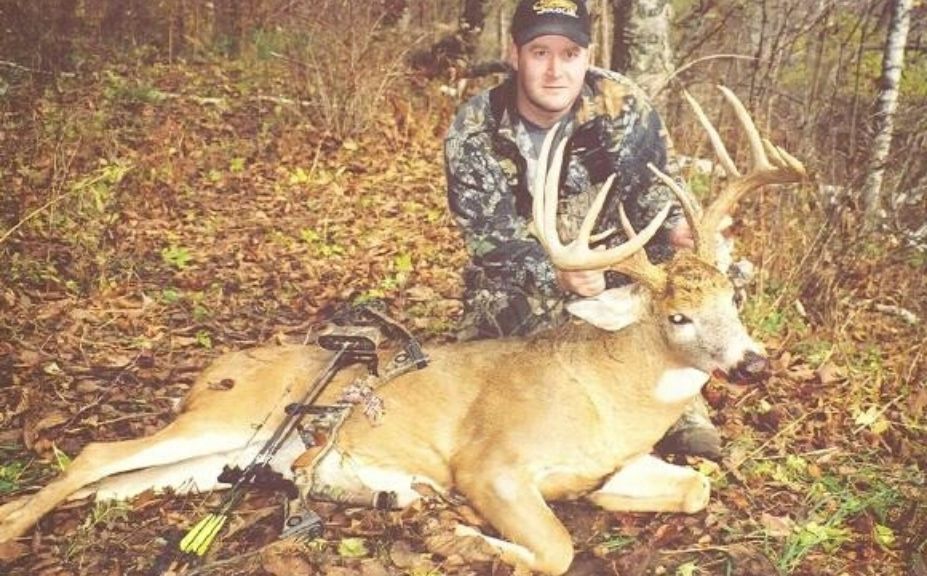 *The strategy for this entire hunt, can be found by reading,"Morning Sneak Tactics For Mature Bucks"
Conclusion
This brute was a ghost of a buck that I was extremely fortunate to have a close encounter with - twice, in the same morning! The cold front didn't steer me wrong, during a first time sit in a new stand location, for an incredible buck of a lifetime. He was my first 170+ gross buck and at least 5-6 years old. This buck is also one more reason that I rarely hunt without a cold front.