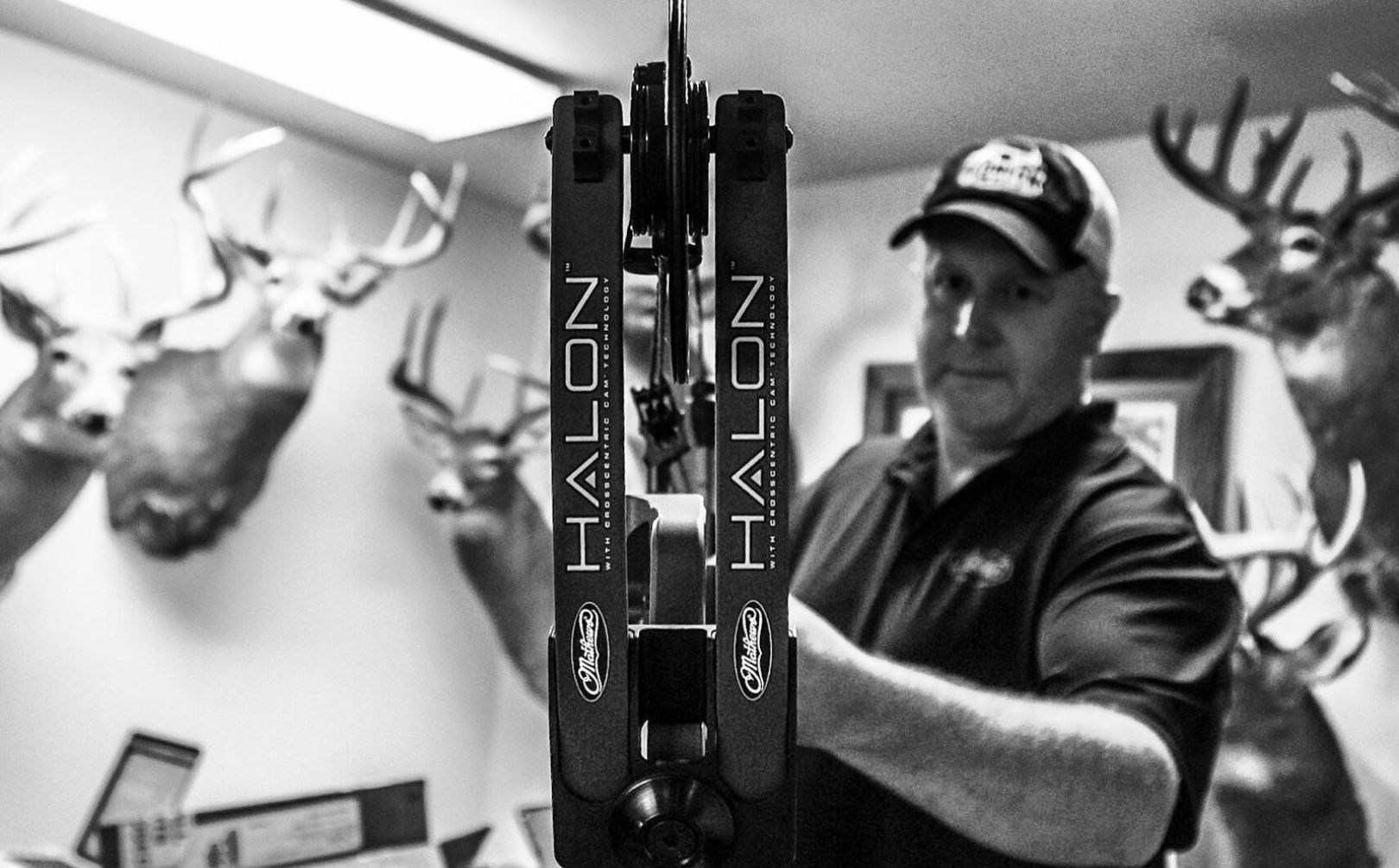 I've got an important bowhunting setup tip for you that I have come to rely on for my last 3 new bows. But first, have you had that feeling this year? Or could you possibly need a tune-up of an old favorite? Recently, I was given the opportunity to open another bowhunting present that I am counting on to help deliver a few memories to last a lifetime. However, before we dive into a very important bowhunting bow setup practice I currently enjoy and recommend to you, can you relate to that bow-feeling I am referring to?
The day finally arrives! Out of the box or bowcase you pull your new bow out and admire it for the very first time. We've all been there, done that and for those of us past our early teens (Me-way past!) it sure brings back those magical feelings of Christmas. What you do next can make the determination for long weeks of frustration on the range or several dozen shots of defined success. You have a choice!
Pro Bowhunting Setups
In 1985 I first began shooting a bow for bowhunting, and from the mid 90s to the early 2000s I advanced to soak in all of the advice that I could from successful professional shooters and coaches alike. During that time I competed as a professional archer within a variety of shooting disciplines, including 3D, indoor spot and outdoor Field and Hunter. I loved to bowhunt big, mature whitetail bucks and I carried that challenge into my archery pursuits. After competing from February to August, I hunted from September to January; and there was even a little of both in between! My target and bowhunting setups were professionally driven, personal and highly defined. Using my bow press, paper tuner, cronograph and a strict regimement of finely tuned adjustment techniques, I was able to create archery setups that were much more capable than myself, even in my best days of shooting form. I lived it, breathed it, enjoyed it and highly relied on the meticulous methods that I employed, to set up my bows. However, a lot has changed over the past decades of my personal target and hunting setups, including my favorite bowhunting setup tip of all time.
*The Halon 32 may be my favorite hunting bow of all time! Here's why...

Bowhunting's #1 Setup Tip
While some of you live, breath and sleep professional archery like I used to, most of you probably do not. Also, you are not alone, because I personally do not have the time to dedicate to my archery pursuits like I once did. No more bowpress parties with friends in the garage to work on their bows, no more traveling around the Country in pursuit of National Championships and no longer do I use a front end loader to carve out a 60 yard path in the snow to shoot during the middle of the Winter. I bowhunt now more than ever, but my professional archery pursuits have been placed in a very strong holding pattern for more than a decade. That is why my #1 bowhunting setup tip to you, is To Rely On A Quality Pro Shop, like I do.
As luck would have it, I have been extremely blessed when it comes to the support of a local archery pro shop. Since 1992 I began a journey with Jim Morrow, the owner of MJC Archery. Jim is now one of my closest friends and was instrumental in all of my archery success. He is also one of the top, if not the #1 archery coach in the entire country, while producing several national championship archers along the way. Jim owns two, highly successful archery stores and is the archery shop who has sold Mathews bows the longest, in the entire Country. To say Jim can create a quality bowhunting setup for you is like saying Dale Earnhardt Jr can probably manage changing your oil. Jim is probably still one of the best, in his sleep. But my luck didn't stop there! After moving to the La Crosse WI area in 2012, I was extremely fortunate to stumble onto Anthony Schmidt from La Crosse Archery. Between Jim and Anthony I have had the local support of what I believe are a couple of the top archery pro shops in the entire Midwest.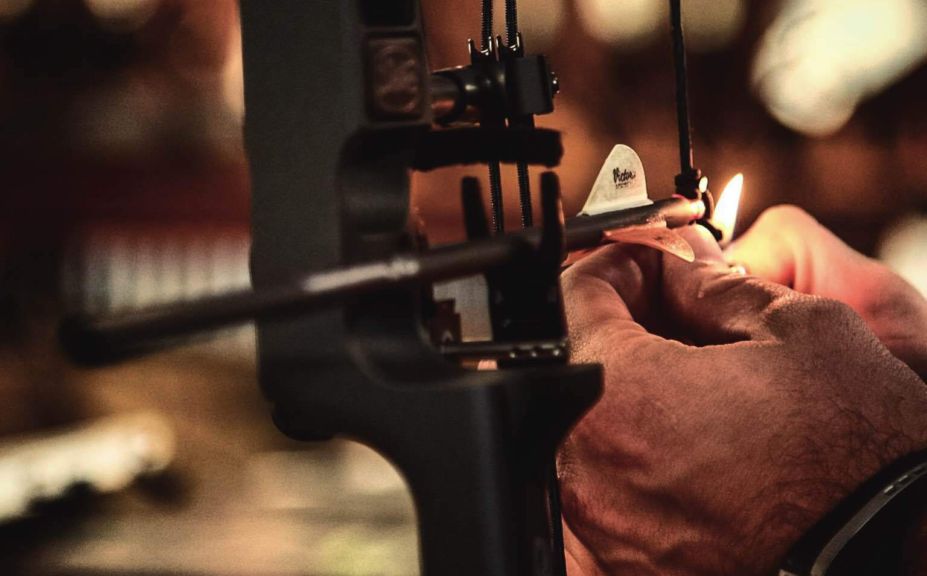 *Your next bowhunting setup can be professionally created in less than an hour. However, when completed, make sure to do the bow setup justice by practicing these Pro-Level Archery Shooting Tips.
Pro Shop for Bowhunting Setups You may be wondering what a quality pro shop can do for you. I encourage you to watch the video above, because that was all shot in 1 day, from arrows 1 through 48. Sure, I have a lot of shooting to do and I will keep tightening my groups for that Mathews Halon 6, but for an out-of-the-box bowhunting setup, I was extremely impressed! Although I like to, I didn't tie the string loop, tie in the peep, make the weight adjustments, cut the arrows, glue the inserts or even complete the rest and nock point adjustments. Over the past 3 years I have relied on a highly skilled pro shop to do so. However what I did do was paper-tune the bow with two shots and then confidently hit the range after checking the speed on the shop cronograph. These guys and gals at the local pro shops do this every single day of the year. They know the finer points of each model of each brand of bows and they live this stuff at a level few of us can ever approach. Also, some of them are the best coaches in the world so after your bowhunting setup is complete, make sure to catch a few bowhunting form pointers.
My favorite bowhunting setup tip may seem pretty basic, but the experience that will go into your results by using a competent pro shop are anything but basic. In fact I would you encourage you to drive a few hours if you have to, to find a great pro shop. Why? Because saving weeks of frustration and experiencing the foundation for a high quality, professional bowhunting setup is highly worth it!