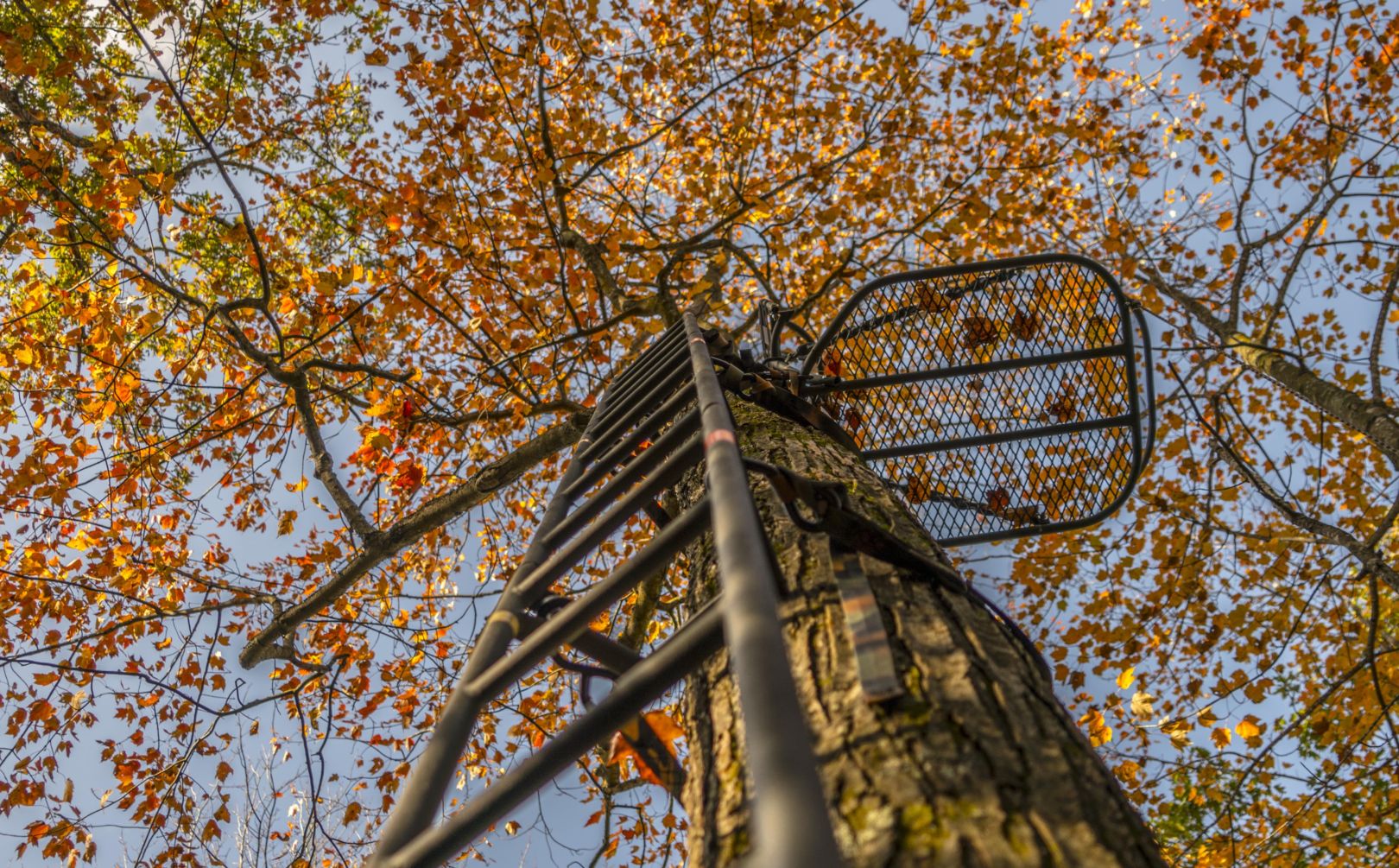 What do you think of this decision? Should hunters be able to leave their treestands on public lands overnight? The motion which was approved unanimously by the Wisconsin Department of Natural Resources' board will allow hunters to leave their tree stands overnight on public land North of HWY 64 from September 1st to January 31st. The board also voted to limit the number of stands per hunter to 2 stands per county to prevent hunters from claiming large swaths of public land.
Jeff and I have slightly varying opinions on this subject for seemingly different reasons.
Jeff's Opinion
"During my 31 years of hunting I have hunted 16 season on public land in PA, 6 seasons in OH and a combined 23 seasons of public land hunting in MI. During those years I have been fortunate to take roughly 25 bucks on public land. I come from a different angle than most, and it revolves around knowing specifically where people hunt.
I scout people. I scout where they park, where they hunt, where they access and where they don't. I scout climbing stand marks in trees, cut limbs, broken ferns and tracks. I even create large openings by removing leaves and sticks to keep tabs on people tracks. I specifically teach my kids that when they find where someone is already hunting, to stay far away. To use their access and even where they park, to their advantage. I teach them that although it may be legal to hunt where someone else already is, that it is highly unethical.
The worst thing that can happen to my own hunting pursuits is that I go thru great lengths to scout and hunt a portion of public land, only to find out that someone else is hunting the same spot. I just don't have that kind of time to waste. So someone leaving a stand in the woods? I am all for it...It greatly helps me narrow down exactly where to hunt, AND where not to, for mature bucks. I have had a great amount of public land success by scouting people just as much or more, than deer. Someone leaving their stand out in the woods on public land, is great assist for my efforts! I greatly welcome the changes as it can only improve my own personal level of success."

My Opinion
Through college, I frequently hunted public lands in the central portion of the state. I came across many stands that were unlawfully left by hunters in an effort to make things easier on themselves or potentially lay claim to the area the stand was located in. In my opinion, public land should be just that, public. I think that the new legislation may create a greater potential for an unforeseen amount of conflict, theft, or even sabotage between hunters that believe that simply because they left a stand in an area, they should be the only ones who get to hunt it. Another potential issue I see is that hunters who utilize climbing treestands may now be at a disadvantage because they will most likely carry out their stand at the end of each hunt, so their spots may go unnoticed or intruded upon by others. One positive I see in this, is that hunting public land will be easier and safer. People won't have to lug their stand in and out of the woods for each sit or risk their safety by hanging or removing their stands in the dark before light or after dark. I do like the idea of knowing where hunting pressure is high, but I fear hat this motion will create a lot of conflict between hunters who think that they should be the only ones who get to hunt in a specific area.
What Is Your Opinion?
It is obviously too early to tell what effect this will have on Public Land hunters. This fall will be an interesting trial for the new legislation. Will you be leaving any stands out on public ground this year now that it is legal?
By: Dylan Lenz