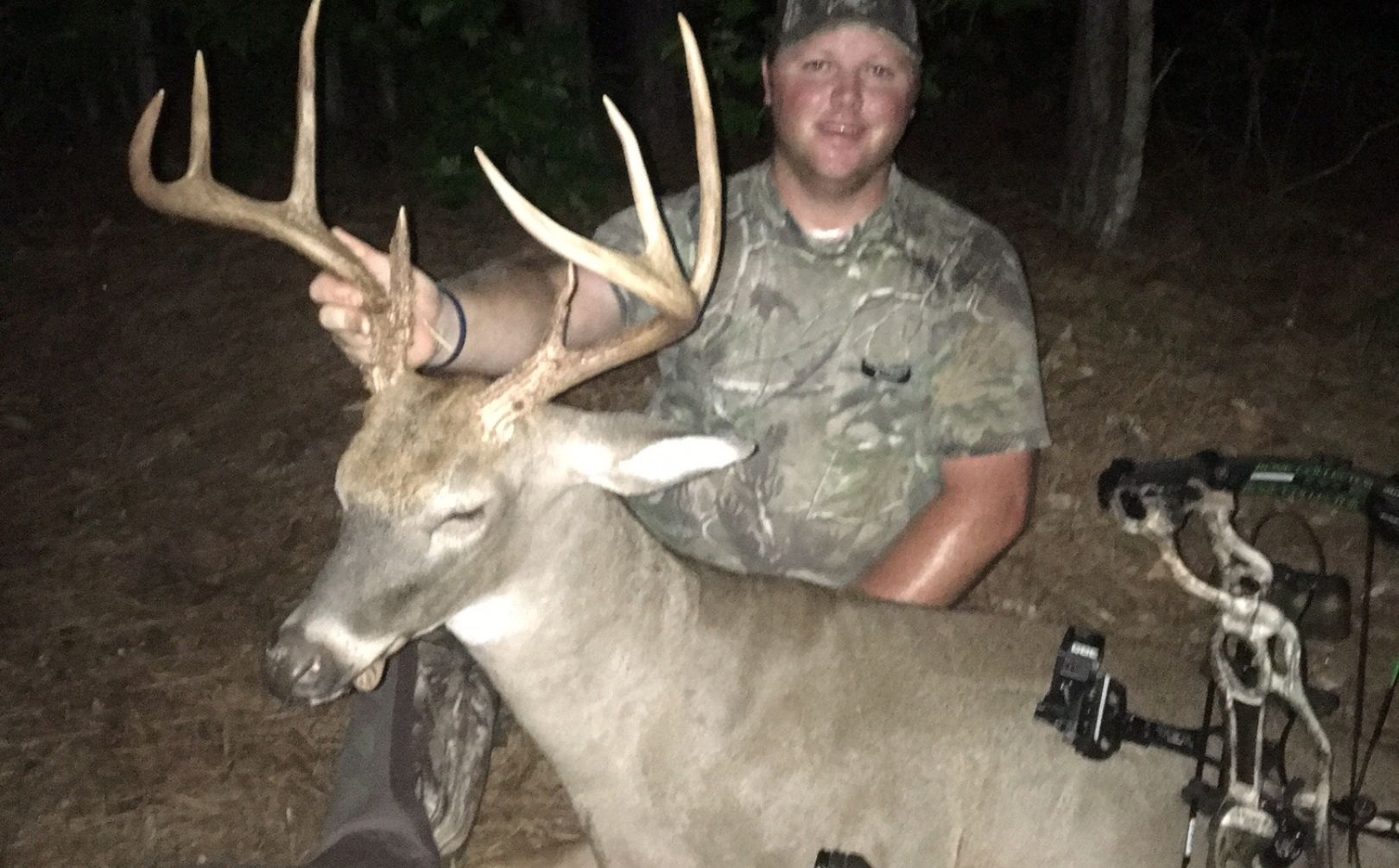 Welcome to our first Sunday Success Story article! Things started off really early in the archery season for two hunters that put a lot of time and effort into their hunt. Brooks Pigg and Brennen Nading are a couple of prime examples of how much "luck" can be found, after a huge amount of hard work and dedication is completed. Also, I'm not sure how long of a drive it would take between where Brooks hunted in GA and Brennen found his bruiser in ND, but the distance is a testament to the fact that when solid hunting strategies are followed, whitetail success can be found anywhere.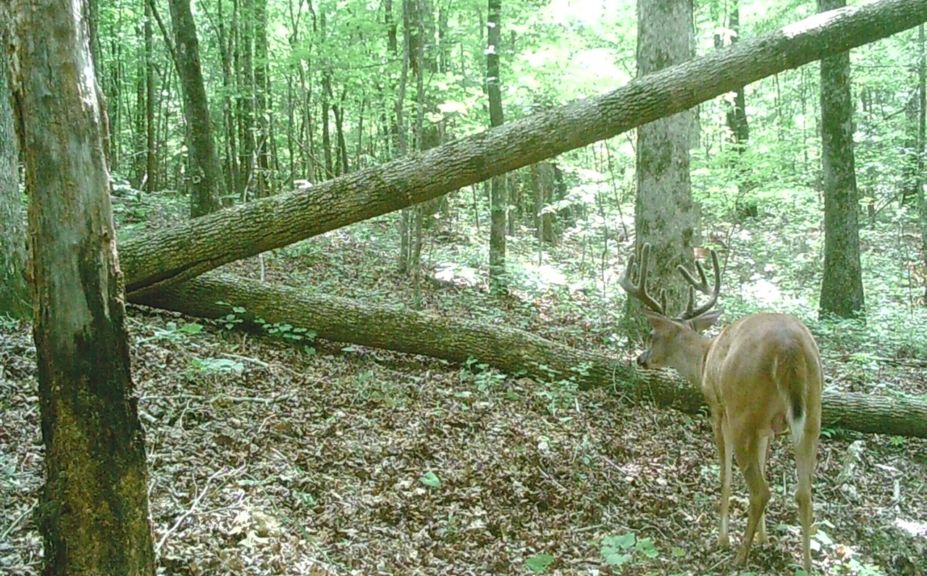 Brooks Pigg Early Season Success Story
"I got several pictures of a pretty good 8 point at the head of a deep ravine between thick bedding and some hardwoods. Several trails converge at this point and lead to a bench. I hung a stand north east of the trail that would allow me to hunt the area on a west or southwest wind. Around August 20th the buck disappeared and I felt like he just got an early start on changing his pattern. On September 6th I got another pic of him and then everyday after leading up until the 9th, but they were early morning. The evening of the 9th he showed up at 8:00, just at last light. Our season opened up the following day and a southwest wind was forecast. At 5:00 in the afternoon I slipped in with just my bow and range finder. From that point until 7:30 I saw 12 deer coming around the ravine. I normally hang my bow on a hook but gave your advice a try and held it the entire sit. At 7:33 the 8 point showed up out of nowhere and was at 21 yards coming around the ravine. I was able to shoot him and recover him a short time after dark. He is my second largest bow kill here in Georgia.

I changed several things that I used to do after reading your articles and I think they helped me harvest this deer. Thanks!"
-Brooks Pigg, GA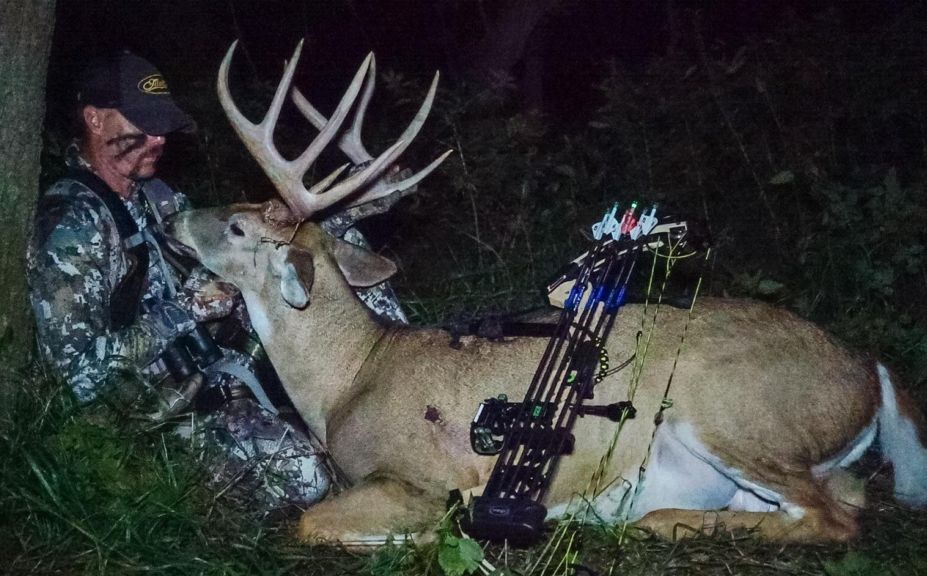 Brennen Nading's Pre-Cold Front Success
"After a long summer, whitetail season is finally back in. The next 4.5 months are what we as bow hunters work all year round for. Headed up to North Dakota for the opener over Labor Day like we usually do as a crew. The weather was less than ideal and the mature deer just we're not cooperating for us. After sitting out the first couple nights due to lack of being able to find mature deer, we put several miles on the vehicle in search of a good buck to hone in on.
After a lot of hours, we found a promising piece of ground and the sign looked great. I hung a camera on the corner of a pounded bean field and within days we picked up a beautiful 10 pointer working that field. The problem was, he was nocturnal and moving well into the darkness. On September 10th the weather was right and the pressure was on the rise. A massive drop in temperature was in the forecast for Sunday into Monday and we figured we had a shot at him now if ever. My camera man and I slipped into the set we had hung earlier and sat in anticipation.
Does and fawns filtered in and out of the cattails all afternoon and a couple even swung to within bow range in the beans. Just before dark, I caught white antlers cruising around the corner and heading straight towards us down the edge of the beans. The buck gave me a shot at a mere 16 yards and I made it count. I could not be more proud of this buck! What a hell of a way to start the season for The Breaking Point."
-Brennen Nading
Multi-State Archery Success Conclusion
Although I do not know Brooks personally, I do know Brennen. When Brennen isn't hunting and filming with The Breaking Point, he is shed hunting, scouting and planning for his next hunt. It takes a good deal of work and a healthy dose of luck to find a mature buck-even if just once! However, when a hunter can find opportunities every single year then we here at WHS want to make sure that you not only hear about it, but that you catch a glimpse of what it took to find success. Congrats to both Brennen and Brooks, on a couple of early season giants from completely different locations!
If you would like to share your story of success, make sure to send us an email to info@whitetailhabitatsolutions.com.