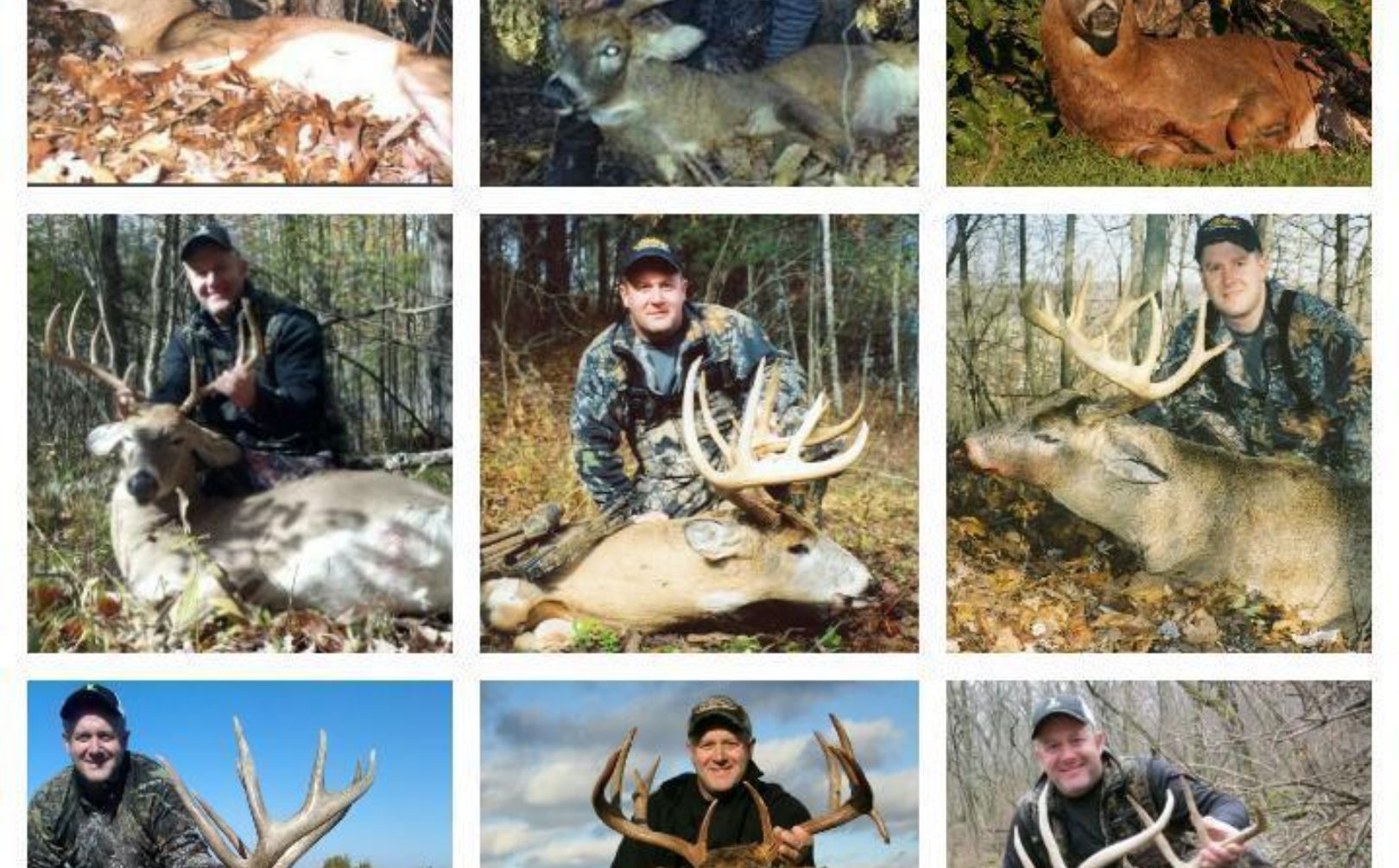 *Bow Season Mature Buck Harvests Above
Hello folks,
My name is Jeff Sturgis. Everyone seems to love mature, giant bucks...and I am no different. However, it is not the size of the antlers or even the weight of the beast that gets me going the most...but the stories and experiences that each and every journey brings to the table. I love the challenge of pursuing giants! These are a lifetime collection of some of my best mature buck harvests as of the 2014 hunting season.
The stories and experiences of my hunting and habitat pursuits, are what I try do my best to bring to you! Whether you hire me for my on-site habitat and hunting design services, purchase one of my books, or enjoy my combination of hundreds of writings and video clips for free; my goal is to be a part of becoming the best whitetail hunter that you can be!
I have an extreme passion for all things whitetails, including: The introduction of youth to the hunt, building quality whitetail herds that are in balance with the habitat, and creating the opportunity for predictable mature buck harvests on both private and public lands. I am very proud to point out that each one of these mature buck harvests have taken place within a fair chase environment, with no guides or outfitters. It has been proven to me over and over again that there is very little luck in hunting. Instead, you make your own luck, and its possible to determine your own success each and every season.
I really appreciate you visiting my website and taking the time to check out my mature buck harvests. I truly hope that even if you only read and enjoy my articles without ever spending a dime for my books or services, that in some way I can help you make your own luck with a mature buck harvest in the near future.
Thank you so much...and have a safe hunt!
Jeff
*Gun Season Mature Buck Harvests Below