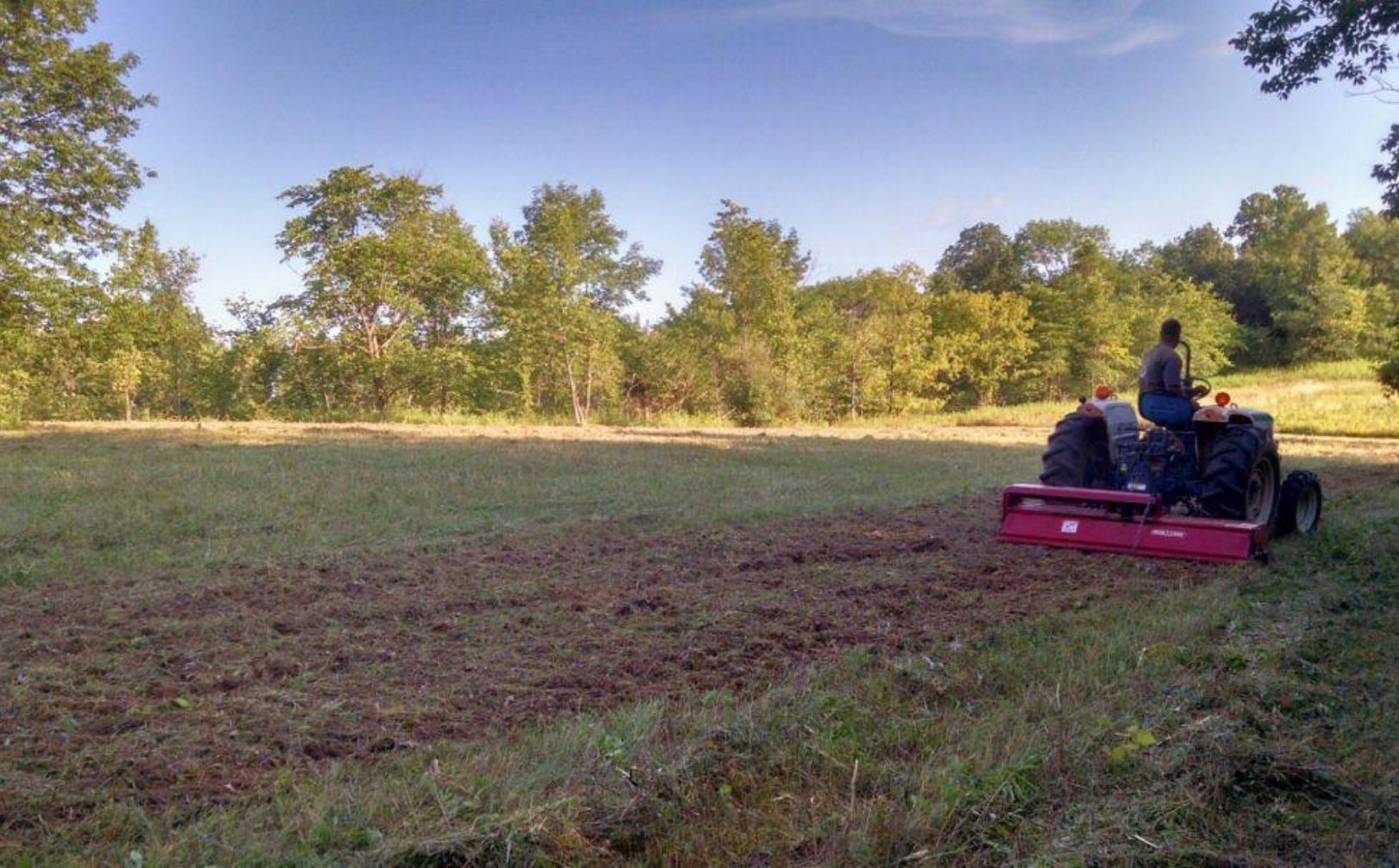 Whether your goal is to hold onto a mature monster that you have on your land right now, or to attract him once the big boys start to shift to their Fall habitat in a month or two, the right late Summer food plot can significantly contribute to your ultimate level of success.
*Make sure to check out my whitetail book series including, "Whitetail Success By Design" and "Food Plot Success By Design", to help you find mature bucks this hunting season!
While many hunters will focus on either the next magical bean of trendy food plot varieties or the size of the buck on the front of the bag, food plot success can only be found by matching the seed varieties that you plant to the local habitat and herd conditions. There is no single seed variety that will meet the needs of herd and hunter for the entire season. However since the mid 90s I have discovered some great late summer food plot blends that you can use to specifically target the priorities of herd and hunter success. The following planting recipes are the food plot blends that I planted in mid August of this year, to address my goals for attracting the best herd that I can, on the two lands that I hunt.
Brand New Lease #1 Late Summer Food Plot Blends
New hunting grounds, new area to hunt in and an unknown buck herd to discover; what could be better? With only 1.5 acres of plots located in two remote locations, I am not expecting or even remotely trying, to take care of the deer for 365 days a year. However I have experienced that with great variety, I can offer enough to attract the attention of the local deer herd for the entire season.
Because the land is located over a 1/2 hour away, it's a little late in the game and weed control is a potential problem, I opted for the same forage variety for the entire 1.5 acres, per acre planted on 8/15:
*75#s Forage Oats
*75#s Forage Peas
*5#s Whitetail Tillage Radish (Northwoods Whitetails Blend)
*3.5#s Sweet Feast Brassica Blend (Northwoods Whitetails Blend)
8-10#s Med Red Clover
Planting Method:
*Because chemical control is not an option on these lands, the areas of grasses, weeds and small shrubs were brushhogged and tilled.
*I then broadcast the larger oat and pea seeds, followed by a "cultipacking" of the remote plots with an ATV, completely driving over nearly every square inch of the late Summer food plots.
*The next was to broadcast the brassica blend, including the radishes, and clover on the freshly tilled and cultipacked soil.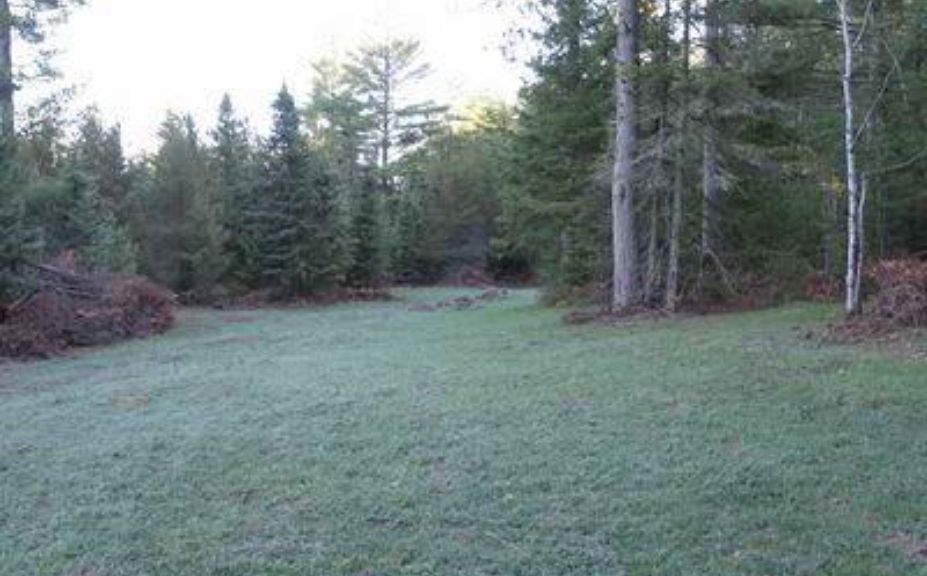 *Roughly during mid September, the plot will receive a boadcasting of 100-150#s of "Winter Rye"per acre, to make sure that any light spots of exposed soil are completely filled in.
One Year Old Lease #2 Late Summer Food Plot Blends
Because I have time to babysit this parcel a bit more due to it's proximity to my home, as well as because I could chemically control the weed growth with an application of 2 quarts per acre of glyphosate and 1 pint of 2-4D per acre, I was able to offer an even greater planting method to insure success! My favorite way to plant food plots is to divide the plot in 1/2, and to plant each 1/2 in a different forage variety. Here are the two halves that I finished on 8/17 for my 2nd year lease, while planting my preferrred late Summer food plot blends:
1st Half per acre
*100#s Forage Oats
*100#s Forage Peas
*8-10#s Med Red Clover
-I will follow up with 100-150#s of Winter Rye per acre as discussed above, during early to Mid September on this half
2nd Half per acre
*3.5#s of Sweet Feat Brassica Blend
*5#s of Whitetail Tillage Radish
I used the exact same planting methods as described above for my new lease, and felt lucky to be soaked with rain as I broadcasted my brassica combinations to finish for the season.
*Fertilizer will also be used when the brassica plants are 4-6" tall, by applying the appropriate amount of fertilizer blend recommended by a soil test, as well as 50-75#s per acre of 46-0-0 (Urea-Nitrogen) per acre. How much can brassica plants increase in growth with a shot of Nitrogen? Check out "Jumpstart Your Brassica Plots For Whitetails".
Forages With Purpose
Each seed variety has a purpose, while contributing strongly to various portions of the season. Together, these forages combine to create a high level of attraction for the entire hunting season, from start to finish!
1. Oats and Peas:
*Oats and Peas are the candy for the local deer herd, used to attract early attention and begin to establish the patterns of food plot use for the entire Fall. Both will be consumed and die completely by Spring, leaving bare soil when Spring green-up takes place.
2. Brassica Combination:
*This is the volume and attraction that I expect to be available from late October through January, or until it is completely consumed. If I was located in an area where deer are resistent to brassica I would add the plot sweeteners of peas and beans. However in the region I live within, in SW WI, brassicas are readily consumed. The addition of sweeteners would increase forage rates to unwanted levels.
3. Tillage Radish
*Tillage radish is a great compliment to it's brassica family cousins of Rape, Turnip and Kale. At the same time the radish serves pull nutrients deep from within the soil, breaking through hardpan and improving the soil quality. The rotting radish taproot in the Spring traps Nitrogen that can be later used to improve the rotational stand of oats and peas the following year.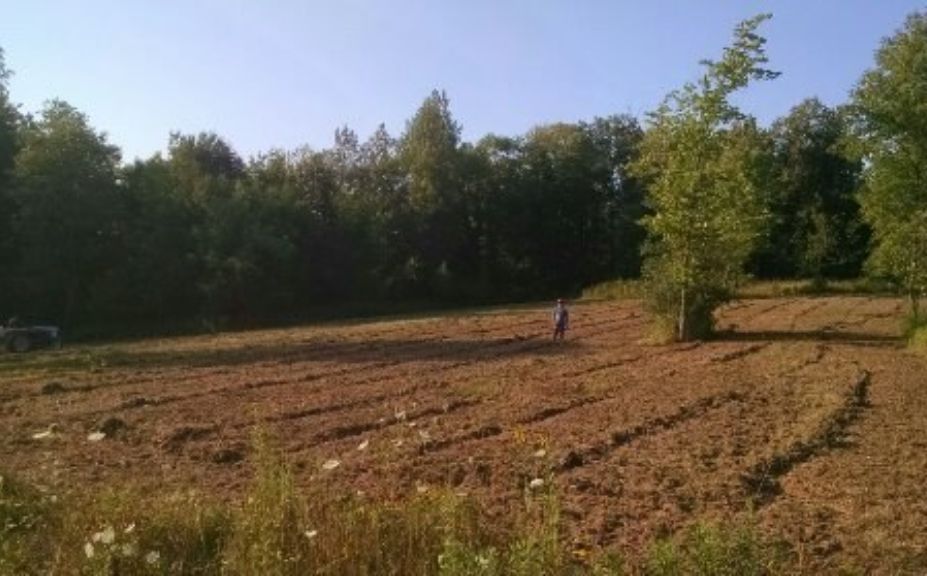 4. Med Red Clover
*A late summer food plot planting of clover will offer nothing appreciable for the hunting season, but it's payoff will be realized the following Summer. The local deer herd will appreciate the clover during Spring green up, and will be foraged upon throughout the Summer months. When it's time to rotate the two halves of the planting, tilling or discing the clover into the soil will create the perfect bed of nutrients to plant your favorite brassica planting into.
5. Winter Rye
*Although the brassica combinations (including the tillage radish), may produce the most volume of the various forages, the Winter Rye is certainly the fool-proof workhorse! Winter or Fall rye is the most ph, soil condition and cold tolerant forage available for you to plant. Period. I use it not only as a young cereal grain compliment to the early plantings of oats and peas, but for it's ability to provide green forage until the following Spring green up. Other than Winter Wheat, which commands higher quality soils and ph levels, there is no other forage that will give the local deer herd a better green-based forage to consume during the period of time between late Winter and Spring green up. Once a green haze enters the surrounding forest floor, the usefulness of rye ends, but prior to that the traditional "deer forages" of clover and alfalfa will not have even woken up yet, while your Winter rye will be in full use mode.
Conclusion
In total, my food plots for both parcels of land equal less than 4 acres, but I have that to be more than enough to reach my personal whitetail goals when enough forage variety is used. Each seed has a specific purpose for a specific period of time and I have discovered that if your focus is towards filling the entire 3-4 months of the deer season, you will lay the foundation for both retaining or attracting your next buck of a lifetime!