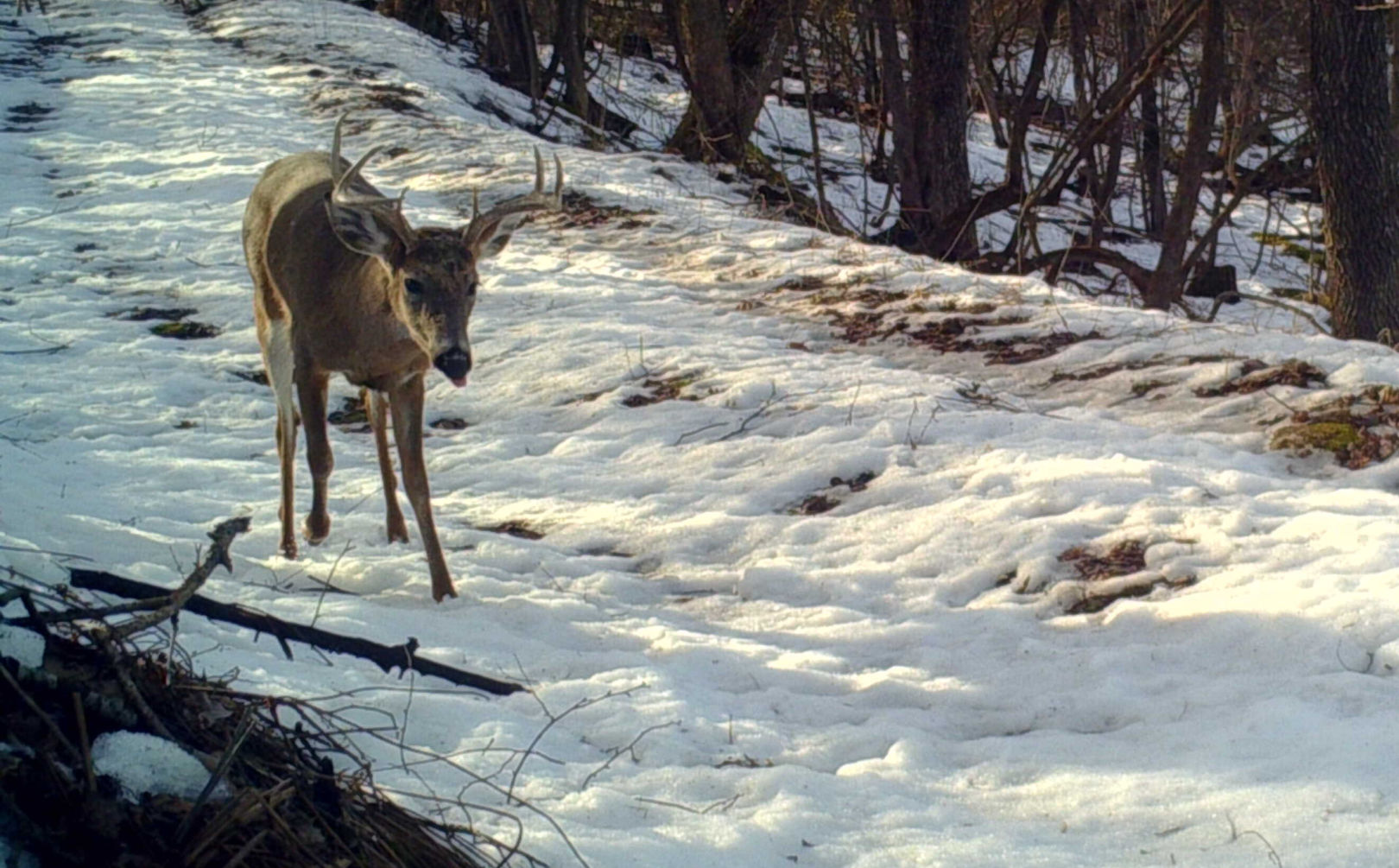 Did you have any future shooter bucks that you passed last year? Middle-aged bucks present a huge amount of opportunity when it comes to narrowing down a solid plan of attack for the coming seasons! Why? Because, next year's shooter buck has most likely already told you exactly where he will be. However, make sure to read to the end of the article for an extremely important tip! Because, while a buck can be easier to pattern the older he becomes, that doesn't necessarily that he is easy to hunt, unless you take care of one important problem.
The best way to narrow down the movements of future target bucks, is to look backwards, instead of forward. Here are 3 proven tactics for you to consider closely, to make sure that you are on the right track for a future encounter this season: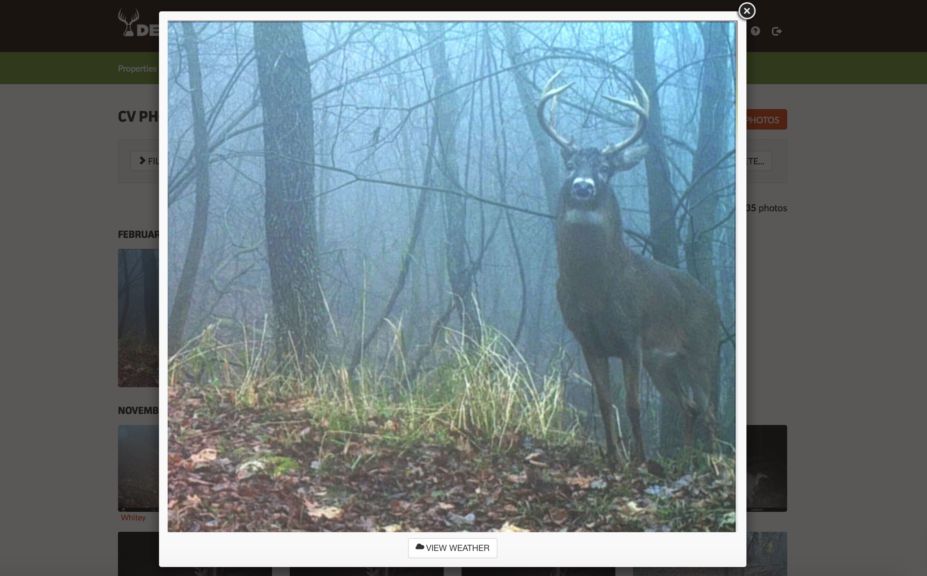 The buck above, nicknamed "Whitey" has been a regular up and comer on our parcel for the past 2 seasons. His movements have not gone unnoticed or undocumented. We fully expect Whitey to become a hit lister this fall, and have been tracking and logging his photos using DeerLab! The strategies below will hopefully lead to an encounter this fall!
l. Dead Shooter Bucks Don't Lie
If at any time a buck is the least mysterious, it is at his death. Often it all makes sense after he has been pursued, trail cam pictures have been collected and a network of highly defined buck sign has been established. What's even better? Another shooter will follow the same lines of bedding, cruising and food movements, in the future.
2. Trail Cam Precision For Target Buck Hunting
Trail cams are most likely the best scouting tool available for serious whitetail hunters. However, the level of strategy available to you expands far beyond the simple, "I have a great buck in this location, on my land". If he is a core buck or not, when he shifts to your land from his Summer hangout and if when he will be pushed to you from your neighbor's land, are just some of the advanced strategies that will allow you to know exactly when he will arrive in the future. But there is another tactic I love to employ!
A trail cam allows you to specifically identify how the movements of a particular buck, relate to another's. Whether your future target buck follows the patterns of a buck that is alive or dead, you have got him figured out enough to harvest if you can match his movements to another buck.
3. Same Pics Same Sign Same Buck Same Movements
Simply, if he is locked into a particular movement, he will often stay in the movement until he dies. The majority of the mature bucks that I have personally harvested, have been easier to pattern the older they became - because they followed the same movements every year!
Conclusion
The older a buck becomes, the easier he is to pattern. However, the problem with any future monster buck pursuit is that although he may become easier to pattern - he will be much more reactive to hunting pressure as well! The best buck patterning efforts are often destroyed the first time a buck is hunted. The way you hunt a future shooter and how much hunting pressure you apply, will always be the lowest hole in the bucket when it comes to finding consistent success.