While the gun season opener is more of a sacred day that my heart can't wait to experience every single season, my bow season opening day strategy is guided by the forecast, and not a date on the calendar. This season is no exception and here are 3 strategies to hunt or not-hunt, the annual archery opener.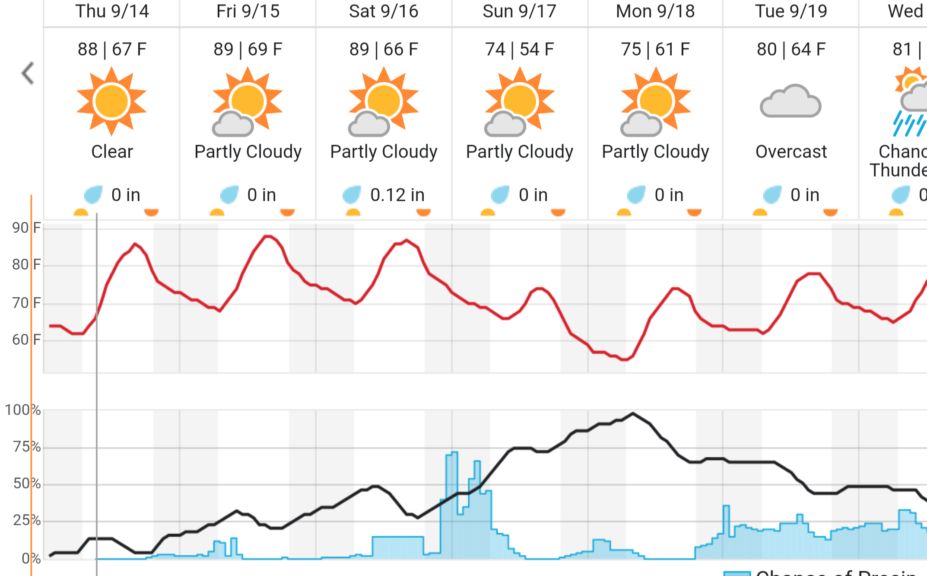 *The rut forecast video above, directly applies to the bow season opening day strategies discussed in this article. Make sure to subscribe to my YouTube Channelto never miss the dozens of whitetail strategy videos, that are published each year!
What Is Your Opening Day Forecast?
Deer hunting is not a lot different than playing poker. While I have rarely played poker on a table, indoors, I play poker in the deer woods every single year. Successful whitetail hunters will agree that no matter what odds that you believe in, consistent success is found by consistently playing the odds. Forecasting your own level of bow season opening day success, is absolutely no different.
In 2015 the forecast for bow season opener, was incredible! With a major cold front and acorns raining on the forest floor within a couple of my favorite honey-holes, the conditions for my personal opener, created the best opening day sits that I had ever experienced. Close to 25 deer and even a giant 4 year old 8, traveled by my bowstand for the morning and evening sits, within bowshot. However, this year in SW WI, my forecast offers a different set of strategies than 2015, and if you take a look at the above forecast from Weather Underground, it will help to understand the following 3 bow season opening day strategies that you can apply to any season, in any location around the Country:
1. Opening Day Temptation
Should you even sit? Saturday's opening day forecasted high of 89 degrees, well to put it bluntly, sucks! In fact it may actually be the hottest day during the past 4-6 weeks, for my location. Any experienced whitetail hunter knows that hot weather can shut down deer movement as much as any other influencing factor. So, that begs a great question: Should you even sit?
While I may sit with the boys for a possible doe or even a younger buck that either would be thrilled with, I will not yield to the temptation of burning out a great stand location, when the perfect bow season opening day is just around the corner. You only get one shot at the perfect opening day sit, and a scorching, 89 degree forecasted high is not worth spooking deer, no matter what the date on the calendar.
2. Early Season Archery Cold Front
When should you sit? Folks, a 15 degree temperature drop from Saturday to Sunday's forecast, should be flashing at you like a giant, monster buck, neon sign! Simply, put that much of a major early bow season cold front can not be ignored.
Two years ago I published my formula for predicting when to take a seat in a treestand, in the November issue of Outdoor Life Magazine. You can check out the formula and figure out your own calculations here, but trust me when I say this, that at least in this forecast for SW WI, Saturday is a 1 out of 10, and Sunday evening is a solid 8. There are no number of 1, 2, 3 or even 4 value days that you can hunt during a season, to make up for an 8 value day. How many 7-8+ out of 10 value days are there in a season? You can typically count on 1 hand, the number of high value days that occur over the course of 3-4 weeks. You can afford to miss an 8 out of 10 sit opportunity and in the above forecast, that means your opening day should be Sunday evening and Monday.
The Perfect Opening Day
How should you forecast your own opening day? When temp drops, the perfect wind direction, calm conditions and a rising barometric pressure combine...simply, enjoy an incredible hunt! Whether you are taking advantage of Sunday evening's 15 degree temperature drop, Monday morning's 11 degree drop or Monday evening's cool, clean air, my personal choice is to practice a lot of patience by waiting a day and a 1/2 for my own, high-precision bow season "opener".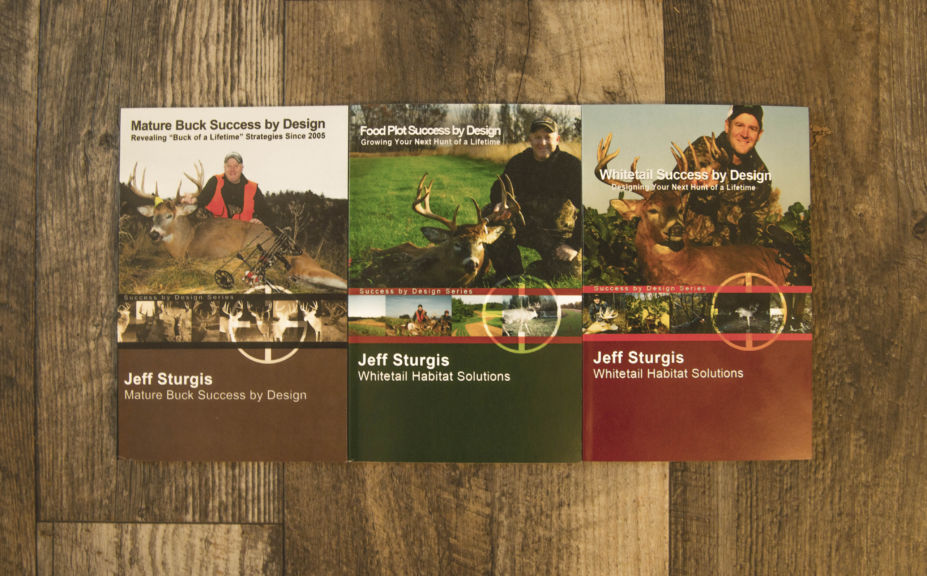 *If you can't get enough of decades-proven advanced whitetail strategies, then you need to check out my "Whitetails By Design" series of Books, and I appreciate you taking the time to read my articles and watch my videos! Thank you...

Conclusion
I will admit, you can shoot a Booner during any day of the season. I even have the chance of seeing a booner walk thru my backyard during the middle of the day, in the small city that I live in. However, the odds are extremely low that I will ever see a backyard booner, and the odds can vary by extreme measures, on a daily basis during the season.
Hunting deer, in particular mature bucks, is like playing poker in the deer woods. The best poker players -and I believe the best deer hunters- know the odds to win, inside and out. It's simple: When you play the odds all the time, you will experience the highest level of consistent success. Do I personally have a chance of shooting a monster on Saturday? Certainly. However, I have experienced with decades of success that my odds are likely 10-20 times higher if I hunt on during the forecast that is for Sunday evening and Monday. Should you take that bet for playing the low hand of Saturday at the expense of the higher odds that are forecasted so quickly around the corner? I don't believe if you are a successful betting man or woman you would want to touch those odds. I know that I personally, will be taking a "fold" for playing the game of hunting on Saturday.