*Would you like to get the most out of your trail cams? Then our WHS 2017 Advanced Trail Cam Series is for you! Since 1999 trail cams have not only played a huge role in my own whitetail efforts across several states, but for 100s of my clients as well. We at WHS live trail cameras and we bring that level of experience to you, thru the eyes of our extremely reliable and high quality,Exodus Trail Cams.
Trail cams paint a much more detailed story than just a nice buck pic. Of course you have all heard the expression, "A picture is worth a thousand words". Well, a trail cam picture is certainly no exception. Several of my own personal mature buck harvests have come from just a handful of pictures spread out over 2-3 years. In every trail cam series of pictures, a buck is revealing his most secretive movements. Those movements create the opportunity to employ several advanced strategies that allow you to significantly narrow down your herd and hunting efforts. One picture is literally, all that it takes! Here are just a few of the advanced trail cam strategies that we will be covering in our 2017 series: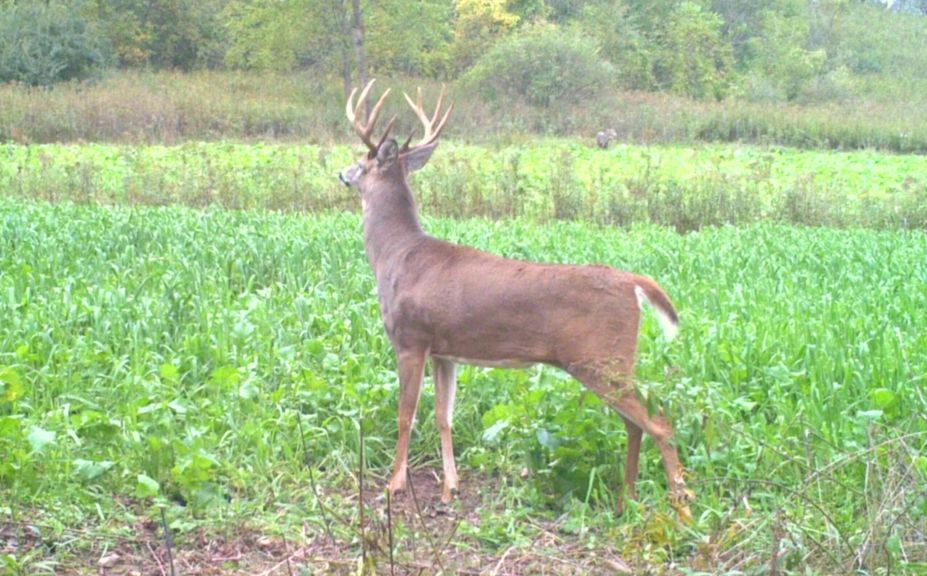 *When is the best time to start an inventory and defined your buck "hit list" for next season? Right now! That means that we are making sure we haven't missed 1 pic of our target bucks, Hank, Jackson and Whitey, from the last 2-3 hunting seasons. The best way that we have found to organize our pictures and lay the foundation for our yearly strategy, is by using Deer Lab, which we recommend to all of our clients, viewers and readers!
1. Trail Cams Reveal Mature Bucks Slot Into Habitat
The above picture of Hank is a buck we can't wait to see in 2017! Also, Whitey, below, is another buck that we will be keeping tabs of, starting in his Summer home. With Diego, Tommy Boy and Terry taken out of the habitat in 2016, we know that our 3 2017 target bucks of Hank, Jackson and Whitey will exand their movements into the land that we hunt, in this parcel's location. We know that because of similar patterns of mature bucks that have been expressed in several states since 1999. In fact most of those mature bucks were harvested because we anticipated correctly the movements that they would expand into and continue to defined, in particular after previous mature buck harvests in adjacent locations. In my experience mature bucks follow mature bucks, and we at WHS can't wait to bring this strategy to you in 2017!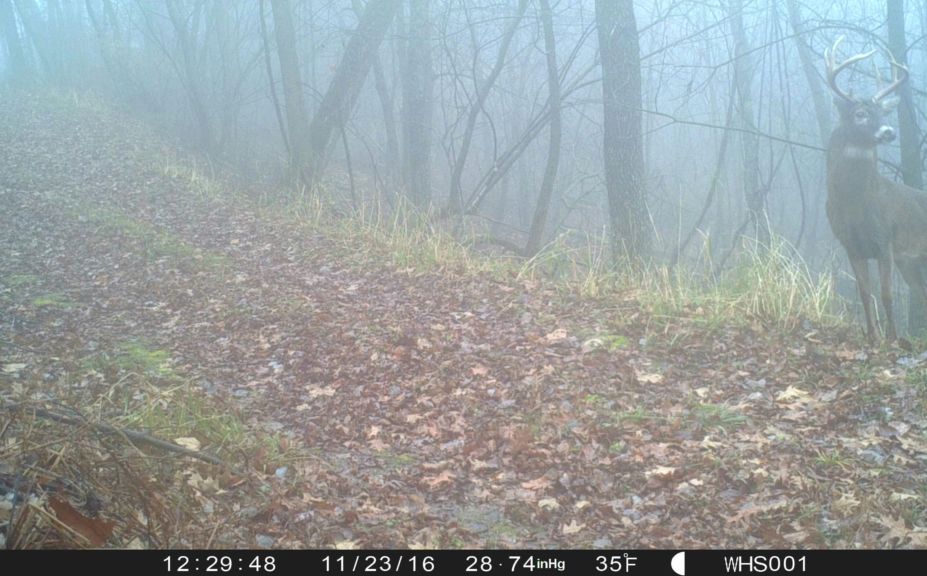 2. One Pic Scouting By Trail Cam
A time, a place and a direction are the basic strategies delivered by trail cams, when it comes to narrowing down a mature buck's movements. However, when you add in the factors of neighboring influences, time of season, time of day (or night) and the social dynamics of buck movements, there are numerous advanced trail cam considerations that you can use to your advantage - even from just one picture! Don't worry if you only have a few pictures of a giant buck you are pursuing, collected from the last couple of years. One picture is all that it takes and we can't wait to show you how in 2017!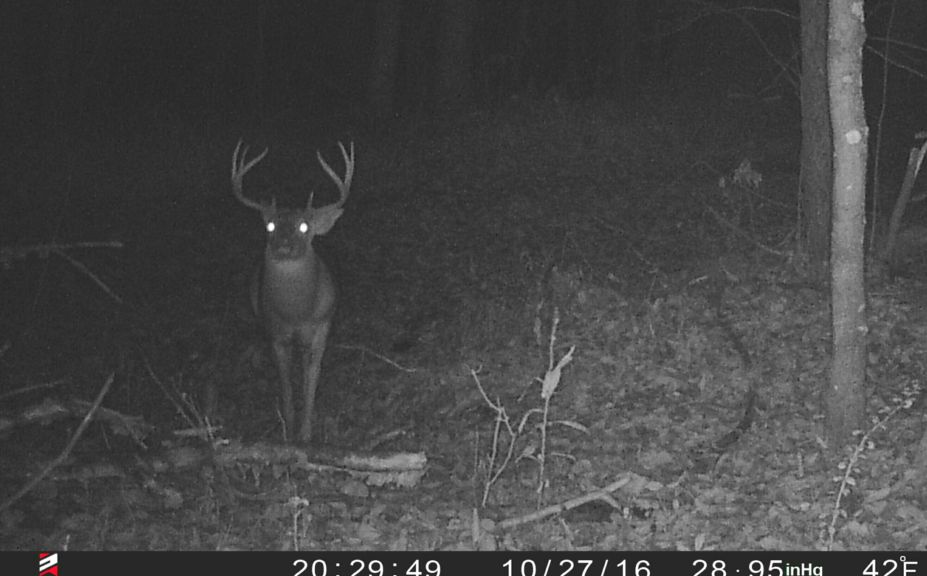 *Jackson, picture above, is not only a target buck of ours for 2017, but a core target buck, which is even better! We use Deerlab to allow us to inventory, catagorize and predict exactly where our target bucks will be this Fall and if you haven't already, we urge you to tryDeerlab's 30 Day FREE trial offer. Right NOW is the time to begin your 2017 target buck journey!
3. October Trail Cam Core Buck Pursuits
The buck above, Jackson, is a buck we have been following since his long G3s appeared on our trail cams in 2016. Since then he has shown himself on 3 trail cameras that are each at least 200 yards apart. When Diego was taken out of the mix the end of October, Jackson's trail camera pictures increased! We feel strongly he will show himself this year and most likely begin to use Diego's movements, which are the same movements as a few other mature buck harvests of the past. Jackson is the true definition of a core buck, and knowing that prior to the season's beginning allows us to set up an ambush for him that can potentially take advantage of his movements before the rut even begins.
Conclusion
Would you like to know which bucks to hunt when your neighbor's are around? How about what specific days to hunt that monster buck that has only shown himself a small number of times over the past few years? Do you have a buck or two that might slot into or expand into another buck's movements this Fall? And don't forget, what if you have only 1 picture to build a strategy from? These and many other questions will be answered in our 2017 Advanced Trail Cam Strategy Series! Trail cams offer much more than merely a time, a place and a direction of a particular buck's movements. We can't wait to continue to bring our extensive level of trail cam experience to you, based on years of harvesting dozens of previously photographed mature target bucks.