Design Your Food Plot Properly
After the overwhelming success of our first web class in 2020, I'm really excited to bring you our second installment in our Web Class Series: How To Plant And Design A Food Plot Program.

What drives the ultimate success of your deer habitat, deer herd and deer hunting dreams? Your food plots!

From great soils to poor soils and so many soil types in-between, my journey began in 1995 with very little information available to the average food plotter. I found by pushing the limits of the Food Plot Planting Basics, there were a multitude of concepts that formed to create the basis for what I personally teach and use to this day.
Those basics make up the foundation of my food plot concepts that I originated many years ago, which you will learn in this Web Class.

Food plots are so powerful that, as an attraction, they have the ability to deliver success or failure in the management of your entire whitetail aspirations.
If you build your food plots correctly, you can reach your whitetail rewards quickly and efficiently; but, built incorrectly, you will experience the risk of a common, frustrating downward spiral of annual diminishing returns.
I am thankful that you are considering this class to guide you on the path towards your land's ultimate potential of success!

By the end of this web class, you will earned the knowledge necessary to be the neighborhood deer influencer. And you will raise your land's potential.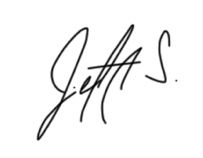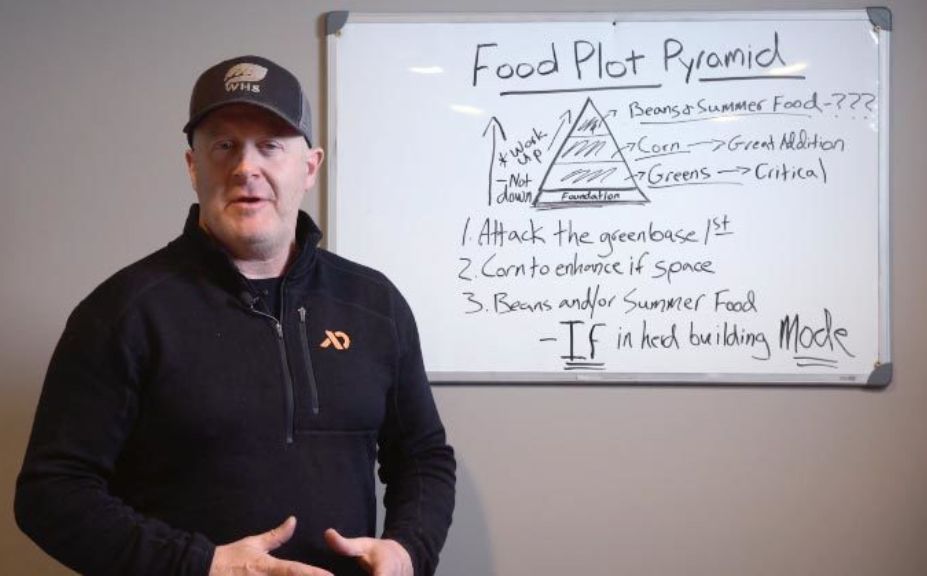 Learn from an innovator in Food Plots since 1995
Featuring 30 online video lessons in over 20 hours of video grouped into 5 modules, you'll learn:
All original, food plot experiences that are actually effective in the real world
Risk and Reward of Food Plots
The Importance of 5 Feedings Per Day Strategy
3 critical food plot types that you need to understand and how to label
What the food plot pyramid is and the concepts determine what you need to plant
Why there is no perfect food plot shape: don't force a food plot square peg into a food plot round hole!
How to choose a location: trees, deer movement, timing of use, hunter access... it all matters

Why wet and shady foot plots are hard to work with
Examples of successful plots including Jeff's own personal food plots in MN and how he uses them to hunt

Food plots are not garages: the heavy equipment and expertise Jeff recommends if you need a dozer
An easy and highly proven way to calibrate your chemical sprayer

... and much, much more!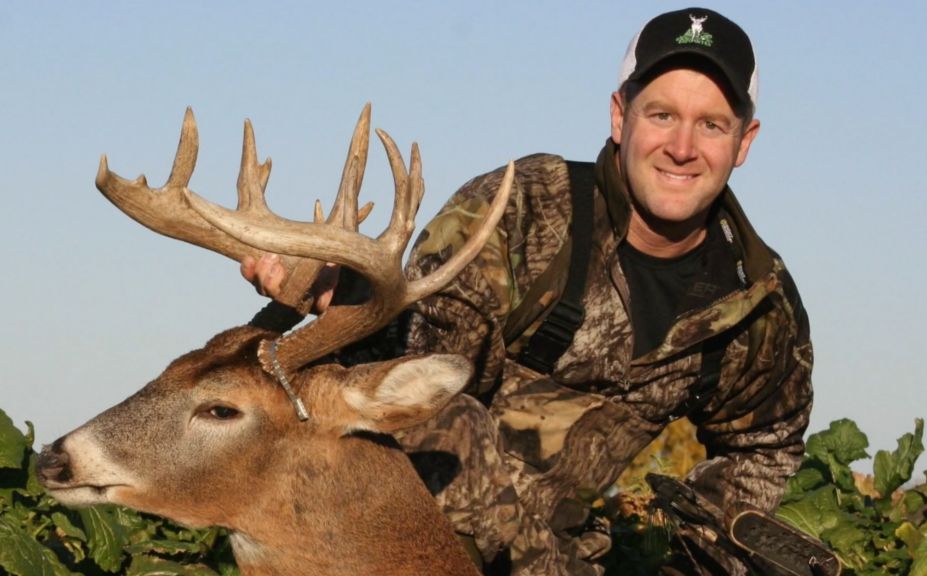 Your Instructor
Jeff Sturgis takes decades of pursuing his passion, and then professionally transfers those pursuits into the enhancement of his client's, reader's and viewer's hunting and habitat experiences, across the entire country. Jeff prides himself in creating the healthiest free-ranging deer herds in the world of whitetails, as well as taking on the challenge of hunting the oldest bucks in the neighborhood. Not only has he been able to create, own and operate a successful business in the whitetail industry since 2005, but he has been able to work along side his wife Diane while doing so.
Jeff received the QDMA's Deer Manager of the Year award in 2004, and hasn't stopped learning since. After studying and creating over 1000 whitetail videos and articles, as well as working on over 1000 client lands across 26 whitetail states, Jeff is in a league of his own when it comes to the ability to design your habitat, herd and hunt - anywhere a whitetail roams!