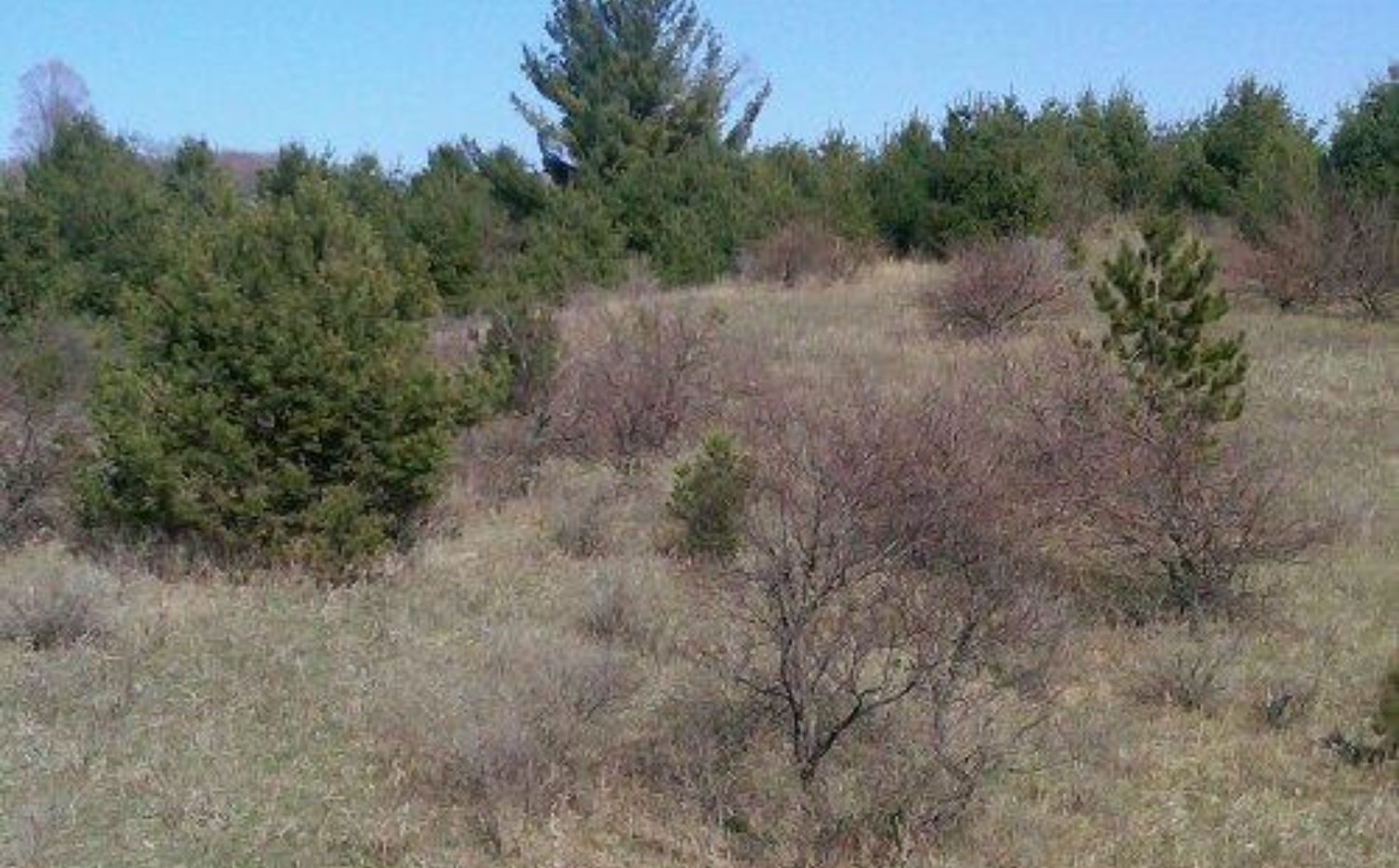 *Never underestimate the use of conifer for the ultimate bedding habitat!
Hands down the majority of the best mature buck bedding areas I have known, including individual beds, have involved conifer in some manner. And this includes my own hunting lands of the past in the thumb area, SW WI, the U.P. Public and private, and PA public…let alone the dozens of client parcels that have contained conifer.
Outstanding pockets can be cut out of stands of many types of conifer. At the same time, these "pockets" can be duplicated within open fields exactly where you need to have the deer bed on your property. Surround a circle of spruce with some quick growing pines, another layer of shrubs, and then native grasses or natural growth and you have not only a wildlife bonanza…but a deer bedding hotspot of outstanding predictibility!
"Buck beds" "doe beds" and "bedding area" construction within stands of hardwoods? Try adding a row of spruce and pines around your creations to offer incredible screening, thermal protection, and snow hinderance cover. Long after your bedding bridges have have died and rotted out your conifer bedding pockets can live for 200 years or more..making them available for even the healthiest of us for decades to come
But most of all, consider the concept of conifer bedding pockets….almost "rain-proof" canopy and shade, exterior heavy screening, sepperation of the deer herd, sepperation of the deer herd from hunters…and all the biological advantages of conifer.
Conifer bedding pockets can be a highly predictable tool to aid in definitively determining where the local deer herd will be spending its daytime hours.
Just a thought…but from hemlock rimmed inner benches within PA public land to cedar/spruce/ and fir choked "humps" within some UP tag alder swamp, to an overgrown Christmas tree plantation in a forgotten corner of some southrn MI ag parcel…never underestimates the power of the evergreen!
By Jeff Sturgis, www.whitetailhabitatsolutions....