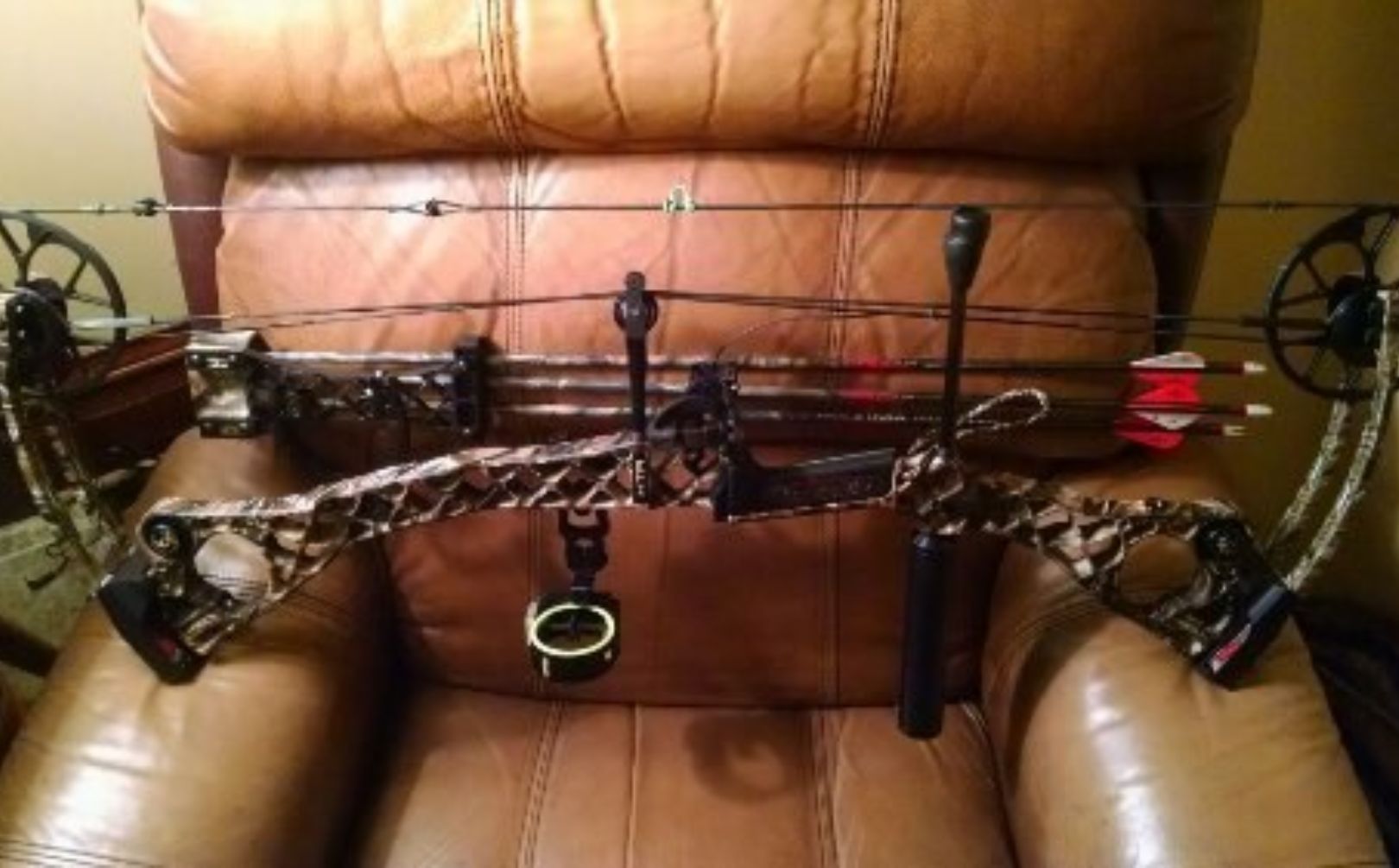 After a trip to the Mathews factory in early November and a stop to see Anthony Schmidt at La Crosse Archery in La Crosse WI, my Mathews Archery new No Cam bow was ready to hit the woods!
Folks, I am really pumped about Mathews Archery new No Cam bow! In 2014, there are now quite a few great bows out there, however when Mathews hit the scene in 1992 that just wasn't the case. For over 20 years I personally have enjoyed dozens of models of Mathews bows while shooting them exclusively from hunting giant whitetails, to shooting targets in national tournaments in the open, semi-pro and factory sponsored profesional classes. Of course I recommend Mathews bows and have for many years, so I am a bit biased. However, I have been a loyal Mathews fan because of the overall consistency in quality and innovation, during both sponsored AND unsponsored years. I have simply chosen to shoot a Mathews because I have had a great respect for their commitment to quality for so many years...and in 2014 that hasn't changed one bit:
I couldn't wait to get my hands on the Mathews Archery new No Cam bow! The morning of Nov 5th I figured if they would let me, I would drive to the factory ASAP and grab one...and I was extremely happy when I got the "OK". It pays to have some "connections"! After adding a Black Gold Sight and a Trophy Taker Rest I easily set my 20 and 30 yard pins to hunt during the next few days.
The draw is smooth, with a sudden drop and stop into a non-existent valley. I like a small valley because there is no vertical play in the point of impact of the arrow down range. Typical "Round Rounds" of 20 years ago created a major valley, with very little wall. Target shooters often used clickers on the inside of the riser so that when the tip of the arrow passed the correct distance, a thin piece of metal would slap the riser to let folks know when to release the arrow. The result of the clicker was that a shooter could shoot at the same point in a large valley, every single time. Mathews erased the need for clickers in the early 90s with zero valleys, hard walls and eventual "draw stops". Mathews Archery new One Cam bow features 2 draw stops, insuring a precise release point every single shot.
The One Cam is also an extremely quiet bow! Of course I love this aspect too, and it is a must for any hunting bow that I will own. To be honest, my Creed was exceptionally quiet as well so it is difficult to tell between the two. Some complain that cable protecters located next to each wheel, make a brushing noise when drawing the bow. I have not found this, at all, and have even had friends and family listen to the drawing process. On a side note...my elbows creak more loudly!
I need to shoot my new One Cam bow a few hundred more arrows for a more complete "test", but I trusted it enough to hit the woods with...after only 1 day of putting it together and shooting a few dozen arrows.
Specs
Brace Height: 6 5/8"
Weight: 4 pounds
IBO: Up to 330fps
My 70# Bow Let-off: 85% (can get 65 and 75% as well)
My Personal Speed: 259fps, 27" draw, 61#s (yes, I have stubby T-Rex arms!), Carbon Maxima Hunter 250s, 100 grain head. Shot side by side with my Mathews Archery Creed, set at 61#s, 27" draw and same arrows: My new One Cam was 259, the Creed was 260. With the average length of draw in the 28-29" range, I would expect the speed to pick up closer to 275 to 280 for a hunting set-up...and even higher of course for a 30" draw length.
Axle to Axle: 32"
Finish: Lost Camo OT
Grip: Narrow, "Focus" grip that is a mix of rubber, with wood side panels-awesome grip!
If you haven't already, I urge you guys to check out the new line of bows. I also thought this was a good time to share a bit of my own personal experience with Mathews Archery as well. Whatever brand of bow that you shoot and are loyal to, you owe it to yourself to at least check out Mathews Archery new No Cam technology that was released in early November. The original Solocam changed the bow industry for decades to come, and as a bowhunter, I am extremely interested to see what level of impact that the Mathews Archery new No Cam bow will have as well.

Check it out!