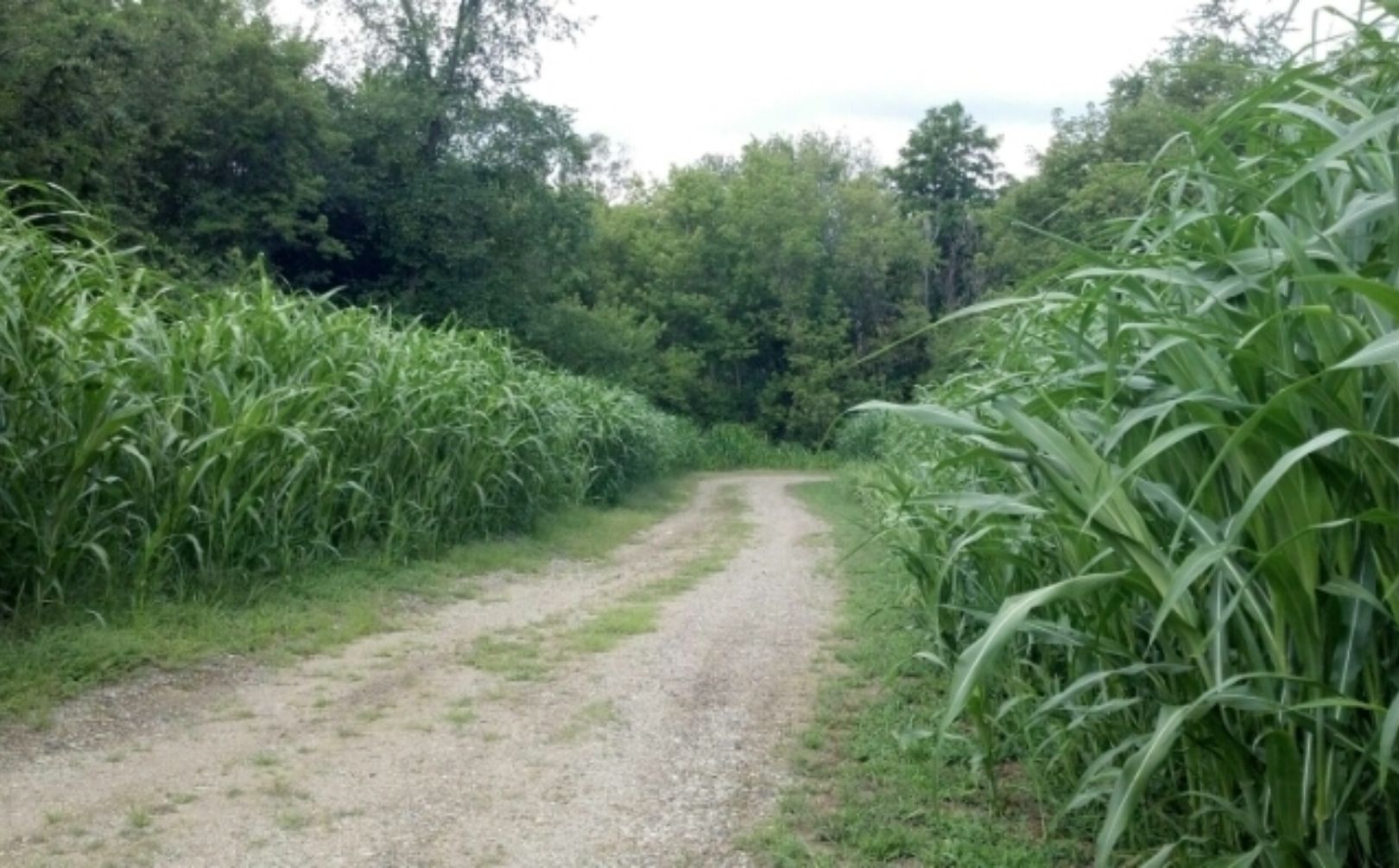 Do you screen your food plots or deerstand access routes from the local deer herd? Your really should! If you have read my books or followed my writings you will read often, that I do not like making an improvement unless it can be hidden from your hunting season movements. An Egyptian Wheat screen is just one high quality form of screening that you can use anywhere that will allow for full sunlight. Why not use corn or other forms of screening? I typically like to avoid any form of food plot screen that contains a component of food. Simply, I rarely have experienced that it is a good idea to invite deer to the very form of habitat that you are trying to use to keep the deer from observing your movements. This is no different than placing a high quality bedding area along side your access routes to deer stands. Instead...hidden is key!
Check out the video clip below which highlights how easy it was for my son and I to slip into our Egyptian Wheat screen undetected to hunt.
For all of the details about planting an Egyptian Wheat screen you can check out my my article titled, Egyptian Wheat Food Plot Screening. However, for the basic details here is a brief excerpt from the article:

"1.Use a hand-broadcaster to spread 15-20#s per acre on a prepared seed bed in early June. Your Egyptian Wheat screen has a little over a 100 day maturity rate so depending on where you live there is quite a bit of flexibility. The below picture of my own Egyptian Wheat screen is from an August 23rd picture, following a late June planting date. For reference, I am 5? 9? (on a good day!).
2. Although with heavy rains and recently prepared soils you may experience adequate germination rates, I recommend that youdrag or lightly disc the seed into the soil, and cultipack soon after.The use of ATV tires, truck tires, tractor tires, etc can work very well to finish off your planting.
3. Egyptian Wheat loves nitrogen, so outside of soil test recommendations do not hesitate tobroadcast an additional 50-100#s of 46-0-0 approximately 4-6 weeks following germination, prior to a significant rain event.
-and thats itit is that simple!"