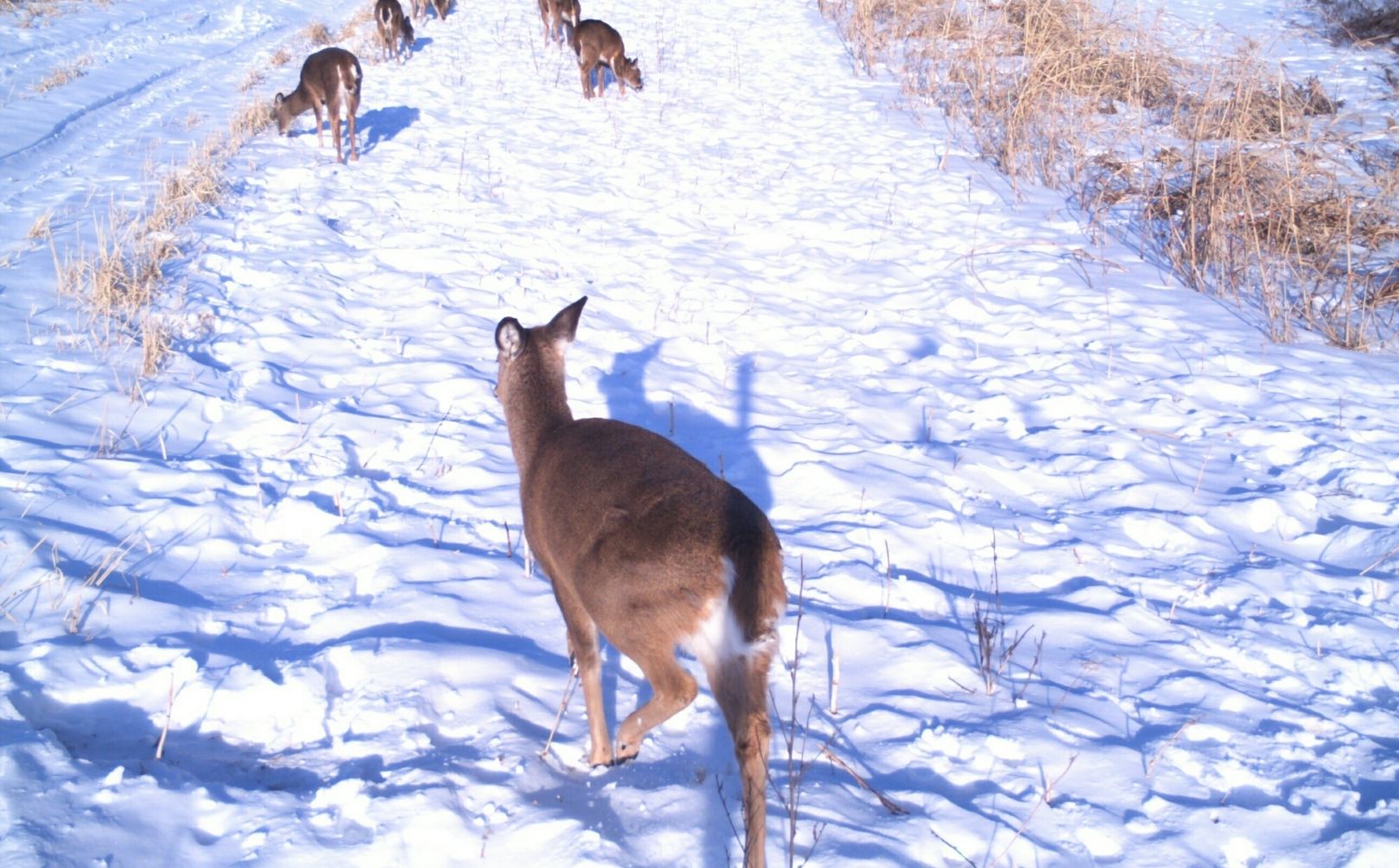 Too many does, not enough does or maybe just right? The number of antlerless deer that you have on your land has as much to do with your type of habitat, as it does the hunting efforts of you, or your neighbors.
The Perfect Combination:
Great doe herds are built during the Summer months. Does need high stem count grasses, native regen and shruby growth to conceal their fawns within. Although this is outstanding cover for hard antlered bucks during the Fall, velvet covered bucks often strictly avoid the same cover types during the Summer growing season. That leaves some of the best Fall deer habitats open to being inhabitated by too many does during the summertime. But the potential problem doesn't end there.
When you combine great, high stem count habitat with Summer food sources, you can greatly magnify the potential problem for creating too many does. High quality Summer foods adjacent to high stem count cover types, can be ruled by an ever expanding antlerless herd that becomes extremely difficult to manage.
Happy Summer does, are here to stay! Their home range is often very tight, and when great Summer habitat transitions into great Fall habitat, including Fall food sources, antlerless deer stay put. And of course you need a few does around to attract bucks, but it becomes extremely easy to build a herd with too many does so quickly, that the more dominant sex -females- can easily take over any and all bedding areas.
The Balancing Act:
Do you need to increase herd numbers? Than make sure to create high quality, high stem count habitat that includes high quality Summer food sources. Do you need to decrease herd numbers? Then decrease or eliminate your Summer food sources, including beans, alfalfa and clover. In the North 1/2 of the country, deer herds have plenty to feed on during the Summer months. By balancing the potential difficulty of managing too many does, you will find that you can reduce herd numbers far faster with the elimination of the volume of Summer food on your land, than you can with your trigger finger.
The Perfect Storm:
What do high quality habitat improvements and high quality herd intentions have in common? Strict Hunter Access. By combining high quality habitat and herd intentions with selective hunting practices, the perfect storm is created for a very difficult antlerless herd to manage. Every shot is an intrusion, every deer recovery effort an opportunity to drive deer off of your land. However, if you are surrounded by hunters willing to shoot anything that moves, you can give them a larger % of antlerless deer to potentially target, purely by reducing the amount of Summer food that you offer.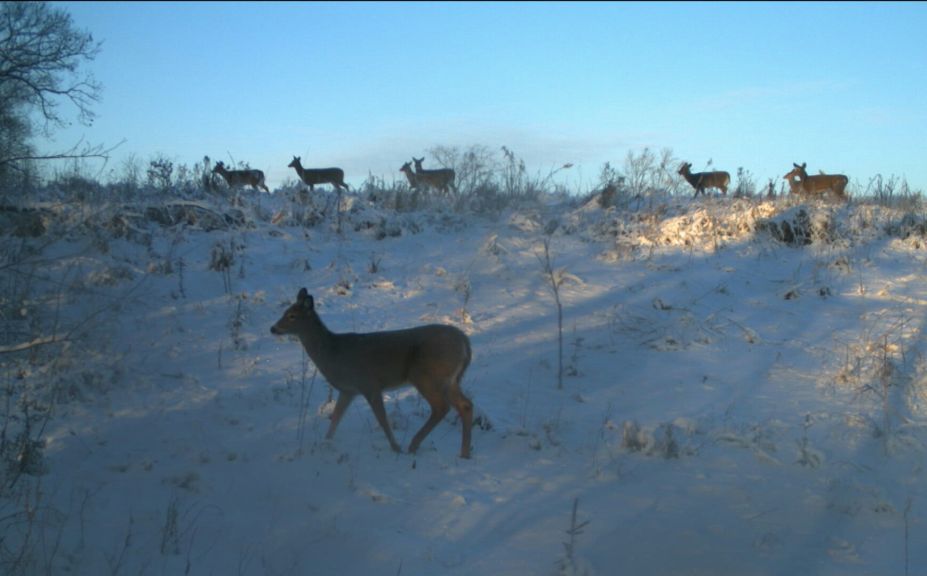 *I first started writing about too many does many years ago, while referring to a literal "doe factory" of antlerless creation that is far too easy to create. For more on exploding your doe herd, check out "Are You Creating a Doe Factory?".
Herd Number Solutions:
Summer food sources are often the great equalizer of herd numbers, with ultimately more power to shape your parcel's herd numbers than your hunter efforts, or your neighbor's hunting efforts. In fact, the timing of your habitat offerings have the potential for great impact on your overall numbers, than even your State's game management permits and deer regulations. Often if there are too many does, landowners are the ones to blame, no different than if there are too few does. You as a landowner, have more control than you may realize through the power of Summer food sources.
1. Too Many Does
The first thing you should do is to cut your Summer plantings. If herd numbers are extremely high, then it is time to completely eliminate your Summer plantings. Trust me, the mature bucks will come back when they shift their habitat during the late Summer, but by eliminating Summer food, you can eliminate the intense foraging pressure, while your Fall food source plantings are attempting to take hold. Summer does are here to stay...but not if they Summer somewhere else.
2. Too Few Does (and deer in general)
Plant MORE Summer food sources! The same method to build a herd, is the the exact opposite of to reduce it, through your Summer habitat efforts.
Too Many Does?
Than take a look at your Summer food plot program. A Fall food plot program is critical for you to be able to attract, hold, protect, manage, harvest and shape a herd as best as you can. However, a Summer food plot program should be viewed as a switch for raising or lowering herd numbers, with potentially more influence, than your trigger finger.