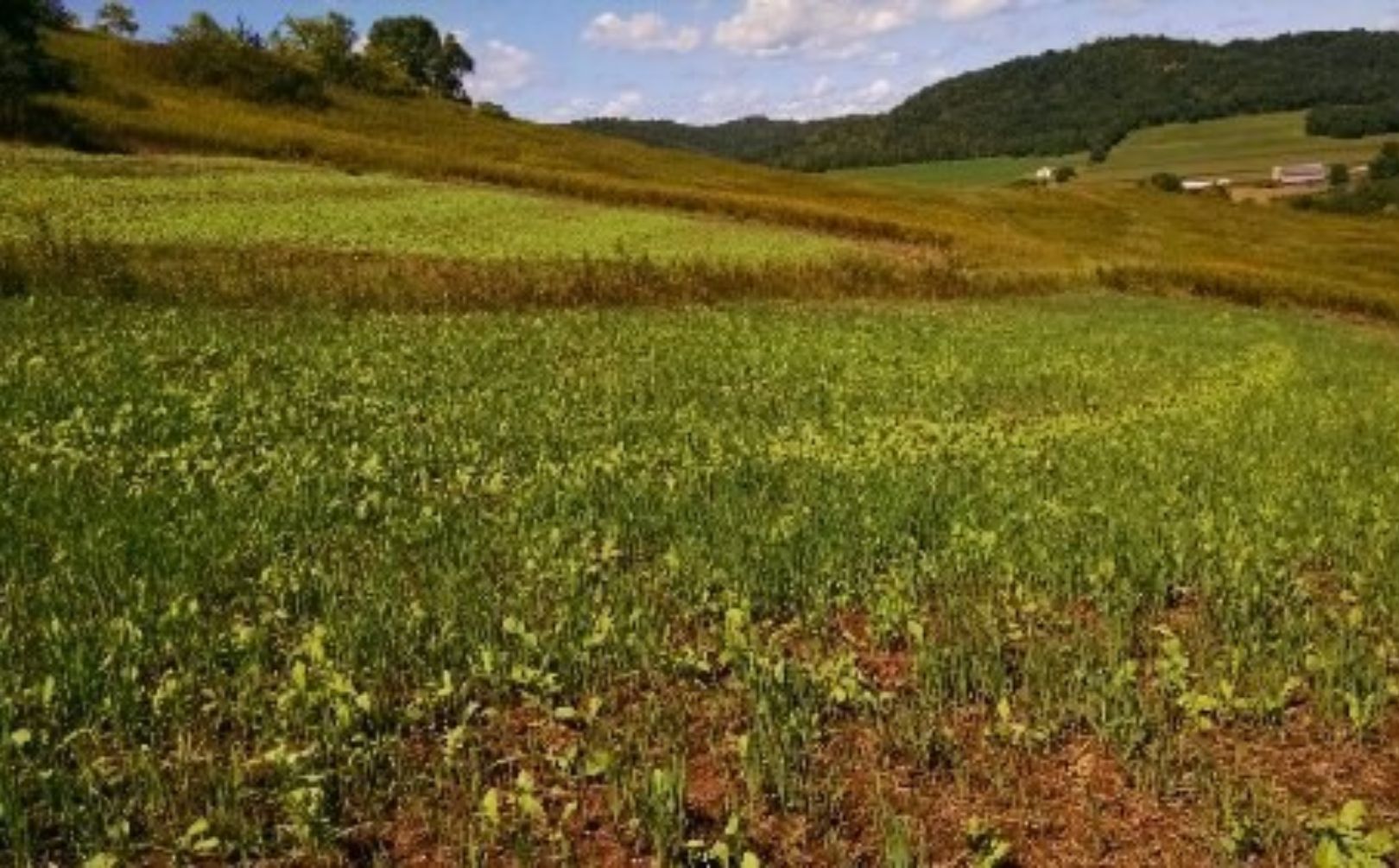 Do you have a best food plot mix, or combination of food plot mixes? Personally, my favorite mixes are always evolving. I would imagine that the majority of you adjust your plantings each year in attempt to always chase the best food plot mix, and I am no different. However although the food plot plantings that I create for myself contribute to my own experiences, goals and needs, the real test comes from which blends I recommend to my clients across the North 1/2 of the country, as well as to my avid readers. Each year I develop the best "base" food plot mix to recommend, and then change it each following planting season based on the successes and failures of my clients and readers.
*Make sure to check out my whitetail book series including, "Whitetail Success By Design" and "Food Plot Success By Design", to help you find mature bucks this hunting season!
The very best food plot mix should always be a moving target.
Base 2015 Best Food Plot Mix Recommendation
Separate plantings should be established, running lengthwise and similar on all of your food plots. You should establish a consistent food source offering accross your entire food plot landscape so that your various bedding areas and holding cover is complimented and supported equaly in all areas. Keep in mind the "Depth of Cover" needed to hold multiple layers of bedding including food, doe bedding areas nearby, and buck bedding away from food sources and behind doe bedding opportunity.
Best Food Plot Mix Ingredients:
1. 100-200#s of Winter Rye per acre
2. 75-125#s Forage or Austrian Winter Peas per acre
3. 25#s of Soybeans per acre
4. 30#s of cold hardy oats per acre
5. 6-10#s of your favorite brassica blend per acre
6. Lime and fertilizer as recommended by soil test
*Brassica Food Plot Mix: Plant 1/2 of each food plot by August 1st. Your brassica blend should be a combination of various rapes, turnips, and radishes (I often increase the radish pounds while decreasing the rest). A blend I personally recommend is Northwoods Whitetails Brassica Blend, but any blend lacking dwarf essox rape is a great place start! I would encourage you to use 25#s of forage peas and beans (each) to establish the pattern of use on the plots early and often. After you establish a high enough deer population, you may want to eliminate the peas and beans to discourage over-browsing. Plant the beans and peas first, cultipack, and then simply broadcast the brassica combination.
Adding soybeans and peas to your August 1st mix can provide an incredible boost to the value of your food plot! Have you witnessed the power of green bean leaves during the months of the Summer? By planting soybeans during the middle of the Summer your goal is not to grow a bean, but instead to provide highly attractive green bean leaves well into the hunting season. Soybean leaves turn btown because of 2 reasons, maturity and killing frost. In most areas late planted beans will provide outstanding hunting season attraction within your brassica planting, well into early November.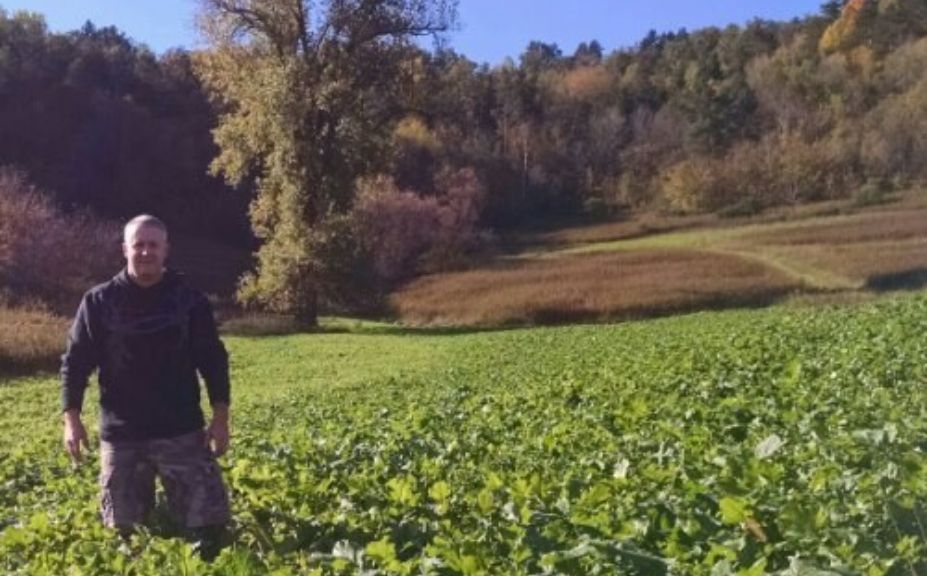 *Although the brassica food plot mix discussed is my favorite base mix, it is certainly not the best and only brassica mix for every hunting parcel across the country. To read more about how to tailor a brassica mix specifically to your land, make sure to read"Brassica Food Plot Forage Profile".
*Cereal Grain Food Plot Mix: Plant 1/2 of each food plot by August 1st, with 30#s of oats and 50-100#s of forage peas. If anything, I like to seed lighter on the oats, and heavier on the peas. Around Labor day, overseed with 100#s of winter rye per acre by hand broadcasting. If the planting still looks lite, and there is still more than 1/3 of your soil exposed, you can add another 100#s of winter rye per acre by the 3rd week of September. Your goal should be to produce a lush stand of forage, with a young, tender base layer towards the bottom.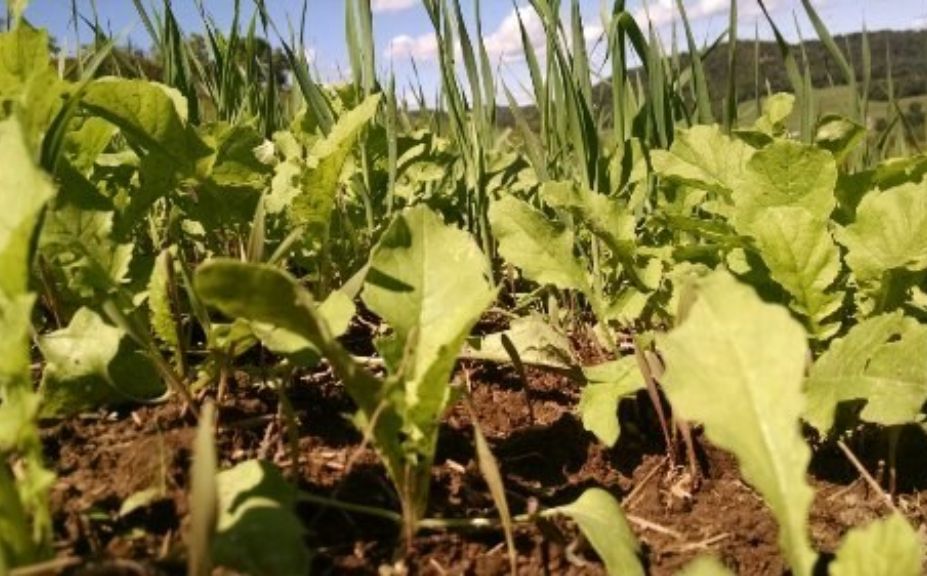 *The most "tried and true" food plot mix that I have ever experienced, includes Winter Rye. What is better than planting Winter Rye? Layering a variety of forages with the rye, to complete an outstanding mix of diversity that it is virtually fail-proof. I invite you to check out how you can plant one of the best food plot mixes for both growing easily, and attracting deer through variety, by reading"Layered Food Plots For Whitetails".
Corn and Beans
I love corn and beans; but not at the expense of the "greens" discussed above. Various green mixes are highly digestable and at the same time provide the majority of water requirements for deer. Throughout the last 20 years it has become quite evident that while whitetails will swarm to the open ag fields of beans and corn during the night time hours, they are more than happy to attract and hold on "safe" green fields adjacent to the their bedding areas prior to dark.
Often landowners will include a mix similar to my 2015 Best Food Plot Mix only if they have enough space after planting corn and beans. However, from what I have experienced the opposite should be true. If you have enough acreage and space afer planting your best green food plot mix, then by all means the corn and beans can be an outstanding and needed addition. In the perfect world you will have enough food plot acreage for a mix of greens, corn and then beans; but I have experienced your efforts will be greatly rewarded if your prioritize your planting efforts in that order.
Something interesting to note is that for 12 years on my land in WI we only offered 5-6 acres of greens, each season. No corn, and no beans. At the same time we rarely captured mature buck pictures during the middle of the night, while capturing a very high % during the hours in and around shooting light. Why? Because while we surrounded by corn and beans in nearly all directions, the local deer herd chose to hammer the "safe" food first which featured very low level of hunting pressure, before filtering away from our land to the highly pressured, but highly social corn and bean fields under the cover of darkness.
Conclusion
What is my "end goal" for all of my plantings? My goal is very basic: To give me the best opportunity to attract, hold, harvest and advance the local deer herd during the most influential time of the year. It simply amazes me every year, but you would be suprised how one 40 acre parcel or less can shape the quality of the deer herd for an entire section of land, simply by being able to attract, hold and protect the majority of the local buck herd during October, November and December. And when you offer the condtions needed to attract bucks you will undoubtably attract does, which gives you the hunter the perfect opportunity to not only protect or target specific bucks, but to practice the same harvest techniques on the local doe herd. The best food plot mix that you can find, should be planted to create the foundation of daytime deer movement in your neighborhood. When you accomplish the foundation of deer movement in November, you can then realize both your habitat and hunting potential. Right now is a great time to start thinking about planting my 2015 Best Food Plot Mix, and I look forward to the feedback!