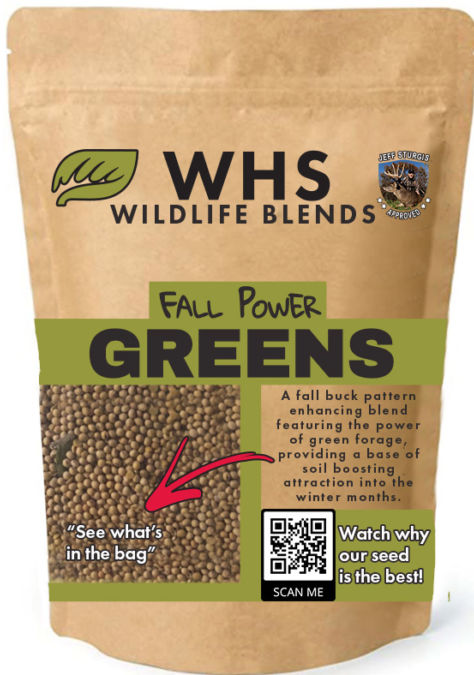 SOLD OUT. Fall Power GREENS 25lb (One bag purchase option)
SOLD OUT! We will be selling this again in 2023!
This package is one 25lb bag of Fall Power GREENS.
A fall buck pattern enhancing blend featuring the power of green forage, providing a base of soil boosting attraction into the winter months.
Green Blend:

one 25lb bag plants 1/3rd acre
*High attraction soil boosting green blend
*For use in a wide variety of soils
*Plant during early to mid August in northern areas and late August to mid September in southern areas
*Forage designed to be available from early to late season
*Top dress with 100#s of wheat or rye grain 4 weeks after planting for added volume and attraction thru early Spring
Use effective weed control to find an adequate level of success